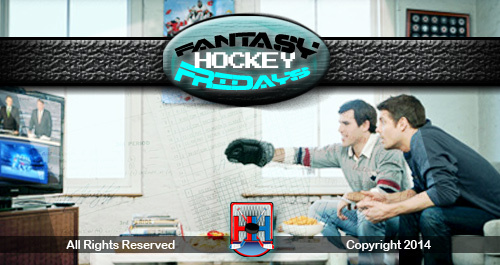 FHF Key
Flash Sale = Players that are on strong hot streaks that you will need to add immediately before they are claimed by another team.
Bargain Bin = Similar to the Flash Sale category, except these players will not be as highly demanded. They will be claimed relatively quickly, but are not completely known to all teams.
Line Scorers = Players that are currently very low in ownership percentage and includes less-skilled players who are currently playing on productive lines, and have proved/might prove worthy of adding. As every studious fantasy owner knows, line combinations are everything.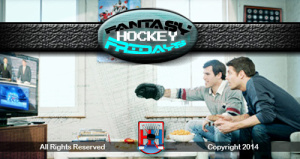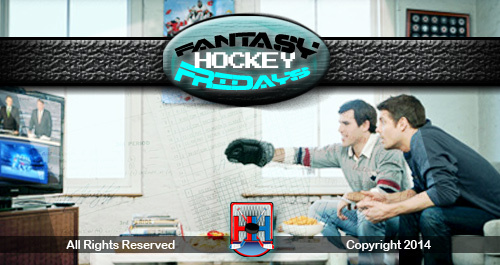 Flash Sale
John Kingberg – D, 23% owned
The Swedish rookie defenseman now has eight points in eight games to start his NHL career with the Dallas Stars. It has been a pleasant surprise in a not-so-pleasant start to the team's season. All eight of those points (three of which are goals) have come in the last five games. His plus-six rating is indicative of his strong play. He's on the top power play unit.
Kris Versteeg – LW/RW, 27% owned (LW: 11%)
Versteeg has been en fuego all month long. Since November 4th, he has scored five goals and six assists in those nine games. He has scored a power play point in three consecutive games. He's a plus-six and has collected 44 shots. His linemates are Patrick Kane and Brad Richards, and all three are on the first power play unit.
Michael Hutchinson – G, 21% owned (LW: 9%)
Hutchinson has now put up four consecutive high-quality performances. In that span he has allowed only five goals and recorded three wins. He is the proud owner of a 1.50 GAA and .947 SP as he has stolen the starting gig away from Ondrej Pavelec. He's the goalie to own now in Winnipeg. From now until December 11th, the Jets face the Sabres, Oilers, Avalanche (twice), and Stars. With that kind of schedule, you can't afford not to own him.
Calvin Pickard – G, 7% owned
While Semyon Varlamov is on IR, Pickard is the new number one in Colorado. The Avalanche were really hoping that Reto Berra could get the job done, but that has not been the case. Last Saturday, Berra started versus Carolina, gave up three of ten shots, and was pulled. Pickard came in, got 17 saves, and earned the win. Next game, Tuesday versus Arizona. Berra starts again. This time he gives up 3 of 8 shots. Even worse! Pickard to the rescue once again. He comes in, plays the remaining 52:23, saves 25 of 25, and earns the win. Wednesday Pickard actually got the start. The Blackhawks fired 45 shots at the young netminder, but he managed to save 42 of them in a 3-2 loss, giving him a .933 save percentage in the contest, which is precisely his season save-percentage as well. He's definitely worth adding at this time. However, don't expect his teammates to provide him with much offense or defense.
Nick Bjugstad – C, 16% owned
Not many players in the NHL are as hot as Bjugstad is in Florida. In his last six games he has scored nine points, including six goals. With the Panthers struggling offensively, this is surely a welcomed sight for the team. He's a plus-five with three power play points, 57 shots, and 38 hits. He's producing in every category right now. Bjugstad is on the top line with Jonathan Huberdeau and Brandon Pirri. That trio is also on the second power play unit.
Jake Muzzin – D, 49% owned (LW: 43%)
I've featured Muzzin in FHF a few weeks in a row now, and he continues to put points. He now has a goal and nine assists, of which all ten came in his last ten games. In his last six games, he has a plus-five rating and has three power play points. He's on the first defense pairing and the top power play unit as well.
Curtis Glencross – LW, 14% owned (LW: 12%)
In his last nine games, Glencross has scored eight points while playing on the top line in Calgary. He has 43 shots and 50 hits as well, so he is by no means a one-dimensional player. He's also a plus-four and five of his fourteen points have come on the man-advantage. Glencross, Sean Monahan, and Jiri Hudler are on the first power play unit.
Bargain Bin
Martin Brodeur – G, 11% owned
Although he is not signed to a contract just yet, pick him up if you are in goalie trouble or if your league has a "Not Active" slot. The St. Louis Blues need a veteran replacement for Brian Elliott, and Brodeur just might be the man for the job. The winningest netminder of all time will have to prove himself to the organization, but by early next week there will be a contract decision. Thousands have already grabbed Marty is Yahoo! fantasy leagues.
Matt Beleskey – LW, 19% owned
Beleskey now has three goals and one assist in his last four games, giving him ten goals and two assists for the year. Three of those twelve points have come on the power play. Even if his hot streak doesn't continue, his plus-five rating, 62 shots, and 53 hits are very valuable as well. And he's still playing with Ryan Getzlaf and Corey Perry on the top line. The trio comprise the first power play unit.
Blake Comeau – LW, 14% owned (LW: 6%)
Comeau scored his second career hat trick on Wednesday night. Normally a low-line grinder, Comeau is finding chemistry with his linemates Evgeni Malkin and Chris Kunitz on the second line in Pittsburgh. He is beginning to shoot the puck more, while his hits keep piling up. He now has 62 hits to complement his thirteen points. He is now finding power play time on the second unit.
Stephen Weiss – C, 3% owned
Is Weiss really back this time? It sure looks like it. After playing only one game before Monday, Weiss has scored four points in his first two games back, including three goals. Detroit coach Mike Babcock concocted a third line consisting of three natural centers: Weiss, Pavel Datsyuk, and Darren Helm. Three completely different players. A combination that no rational hockey mind would think was smart. But in the first game together, the trio combined for six points. Babcock hasn't committed to keeping that line together, but if he does, Weiss's stock will rise very quickly. He's also on the second power play unit.
Line Scorers
Patrick Eaves – RW, 0% owned
Team: Dallas Stars
Line: 1st
Linemates: Jamie Benn, Tyler Seguin
Power play unit: N/A
Justin Abdelkader – LW/Rw, 37% owned
Team: Detroit Red Wings
Line: 1st
Linemates: Gustav Nyquist, Henrik Zetterberg
Power play unit: 1st
Jason Zucker – LW, 2% owned
Team: Minnesota Wild
Line: 2nd
Linemates: Mikko Koivu, Thomas Vanek
Power play unit: N/A
Nikolay Kulemin – LW/RW, 3% owned
Team: New York Islanders
Line: 1st
Linemates: John Tavares, Kyle Okposo
Power play unit: N/A
Nick Spaling – C/LW, 1% owned
Team: Pittsburgh Penguins
Line: 1st
Linemates: Sidney Crosby, Patric Hornqvist
Power play unit: N/A
Alex Killorn – C/LW, 8% owned
Team: Tampa Bay Lightning
Line: 1st
Linemates: Steven Stamkos, Ryan Callahan
Power play unit: 2nd
Line combinations courtesy of DailyFaceoff. Stats courtesy of Yahoo!, Hockeydb, and Hockey-Reference.
Follow me on Twitter @yungspork