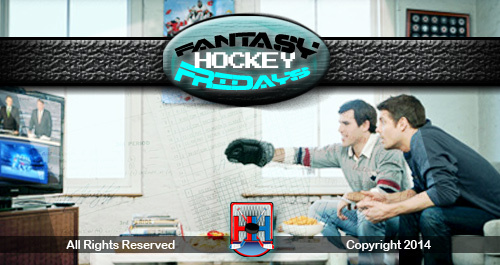 FHF Key
Flash Sale = Players that are on strong hot streaks that you will need to add immediately before they are claimed by another team.
Bargain Bin = Similar to the Flash Sale category, except these players will not be as highly demanded. They will be claimed relatively quickly, but are not completely known to all teams.
Line Scorers = Players that are currently very low in ownership percentage and includes less-skilled players who are currently playing on productive lines, and have proved/might prove worthy of adding. As every studious fantasy owner knows, line combinations are everything.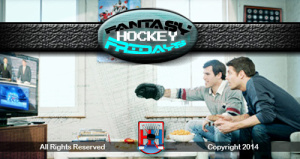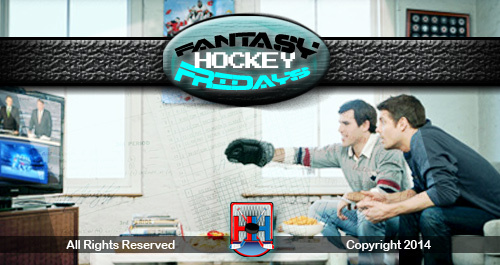 Flash Sale
Aaron Ekblad – D, 56% owned
The rookie defenseman has been putting up points lately. In his last five games he has accumulated three goals and four assists, giving him 18 points for the year. Additionally, he's a plus-six with 53 shots and 31 hits.
Tomas Tatar – LW, 54% owned
Tatar continues his dominance in Detroit, with seven points across his last six games. The young winger now has 20 points (12 goals), including seven power play points. He also has 74 shots, a plus-five rating, and 27 hits.
Jhonas Enroth – G, 34% owned
Who would have thought I would recommend a goalie for the Buffalo Sabres this season? Well Enroth has certainly earned my endorsement with the way he's been playing of late. Since November 18th he has only had one bad game, which was on the road against the Tampa Bay Lightning. He faces shots in bulk so his goals-against average isn't stellar, but his save-percentage is impressive nearly every game. In his last eight games, his GAA is 2.13 and his save-percentage is .944.
Michael Hutchinson – G, 31% owned (LW: 26%, PW: 21%, 9%)
The Winnipeg backup netminder has been playing every other day while splitting time with starter Ondrej Pavelec. The only time Hutchinson allowed more than two goals was his first game of the year. Since then, he has earned a 6-1-2 record with a 1.67 GAA and .941 SP. He has played outstanding in every opportunity given to him.
Nick Bjugstad – C, 30% owned
Bjugstad has begun another hot streak. He currently has six points in his last three games, adding to his season total of 18 points. He also has 71 shots, 52 hits, four power play points, and a plus-three rating.
Bargain Bin
Paul Stastny – C, 59% owned
Paul "Statsny" is finally finding the back of the net, with four goals and one assist in his last four games. Two of the goals came on the power play. He now has 12 points for the year.
Jori Lehtera – C, 59% owned
After a brief three-game pointless streak, he has responded with an assist in each of his last three games. He has improved his plus-minus to plus-thirteen while continuing to play on a line with Vladimir Tarasenko.
Calvin Pickard – G, 9% owned
As Semyon Verlamov is on IR again, Pickard has a chance to further prove himself to the Avalanche organization. He was stellar in his first call-up and now has a win and a 2.00 GAA and .940 SP in two consecutive games. His season stats improve to 2.36 and .926.
Martin Brodeur – G, 37% owned
Brodeur has won two straight while posting solid numbers in his last two games. His first game didn't go so well, but he will continue to receive opportunities while competing with Jake Allen for the temporary starter's job with Brian Elliott on injured reserve.
Evgeny Kuznetsov – C/LW, 37% owned
Kuznetsov has replaced Andre Burakovsky on Washington's second line, at least temporarily. In three games he has scored three points since being a healthy scratch on December 4th. Two of those points came on the power play. It's a small sample size, but everyone knows his potential.
Jiri Hudler – LW/RW, 65% owned (LW: 61%)
Hudler is nearly a point-per-game player this season with 11 goals and 27 points. Seven of those 27 came on the man-advantage. His production has slowed a bit in the last week but his fantasy value is still very high.
Matt Beleskey – LW, 37% owned (LW: 29%; PW: 19%)
Beleskey continues to add to his career-high goals total. He now has 14 in 30 games (best since 2009-10 when he scored 11 in 60 games). His secondary stats make him a very valuable fantasy player as well. While he only has two assists, he has 76 shots and 69 hits. Beleskey is a much underrated player.
Line Scorers
Rene Bourque – LW, 1% owned
Team: Anaheim Ducks
Line: 1st
Linemates: Ryan Getzlaf, Devante Smith-Pelly
Power play unit: 1st (Getzlaf, Maroon, Kesler, Vatanen)
Reilly Smith – RW, 18% owned
Team: Boston Bruins
Line: 1st
Linemates: Brad Marchand, Patrice Bergeron
Power play unit: 1st (Eriksson, Bergeron, Soderberg, Hamilton)
Michael Raffl – LW, 2% owned
Team: Philadelphia Flyers
Line: 1st
Linemates: Claude Giroux, Jakub Voracek
Power play unit: N/A
Line combinations courtesy of DailyFaceoff. Stats courtesy of Yahoo!, Hockeydb, and Hockey-Reference.
Follow me on Twitter @yungspork
Love Reading About Hockey?

Subscribe to keep up-to-date with the latest and most interesting hockey news!
| | |
| --- | --- |
| | We hate spam just as much as you |