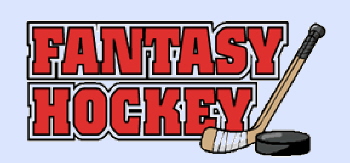 With this year's trade deadline passed, this can only mean one thing, the final push for the playoffs. It is time for every team to step it up and make the top 8 in their conference, except for the Montreal Canadiens, New York Islanders, Carolina Hurricanes, Columbus Blue Jackets, and the Edmonton Oilers. Of course miracles can happen, but for those teams, it is highly unlikely. Then you have your fringe teams such as the Dallas Stars and the Winnipeg Jets, and it is anybody's guess as to how those teams will finish. The Stanley Cup playoffs signify the most exciting time of the year for NHL fans, except for fans in Columbus, where the most exciting time of the year for them is sitting around the TV rooting for a lottery pick. Hey in Edmonton they even organize viewing parties, and during last year's lottery, when the Oilers received the number one pick in the draft, the crowd gathered at Rexall Place erupted in cheering and applause (so loud you would have thought they had won the Cup, or a playoff game…or any of the 82 games during the regular season…for gosh sakes just win a game! And with that, this week's edition of Fantasy Hockey Fridays!
Hot: Forwards –
Evander Kane – Winnipeg Jets – He is on an 8-game point streak scoring 7 goals and 7 assists for 14 points. During the Jets' 7-0 win against the Florida Panthers Thursday night, he scored 2 goals and 2 assists and was a plus 4, while taking 9 shots. All this while playing an average of 17:40 per night (only 15:49 on Thursday). Winnipeg may not be the most consistent team in the league, but Kane is worth the risk. If time on ice counts in your league, you might want to pursue other options (see below).
Gabriel Landeskog – Colorado Avalanche – In the last 11 games, the Calder-hopeful scored 7 goals and 6 assists for 13 points. He is a plus-22 for the year playing on a mediocre Avs team who is currently sitting at 9th place in the Western Conference. He plays slightly more than Kane does (18:24 per game) and has been really consistent this season.
Dustin Brown – Los Angeles Kings – If you gave up on the Kings' winger, it's time to put him back on your radar. In the past 5 games he has recorded 5 goals (including a hat trick against Chicago on February 25th) and 4 assists for 9 points. If hits matter in your league, he averages about 3-4 hits per game. He plays a very physical style of hockey, and has 45 penalty minutes to prove it.
Hot: Defensemen –
Dustin Byfuglien – Winnipeg Jets – In his last 11 games Byfuglien has racked up 17 points (4 goals, 13 assists). His offensive skills are being shown of late. In Winnipeg's playoff push, look for him to really step up his game.
Erik Karlsson – Ottawa Senators – Don't be surprised to hear comparisons between Karlsson and Paul Coffey. Karlsson is currently tied for 6th overall in total points scored league-wide. His company is Joffrey Lupul of the Toronto Maple Leafs and Henrik Sedin of the Vancouver Canucks. Karlsson is on an 8-game tear, and his stats during this time are really impressive. In those 8 games, he has accumulated 7 goals and 11 assists for 18 points. Those numbers are Malkin-esque.
(Luke-Warm) Marek Zidlicky – New Jersey Devils – His recent trade from the Minnesota Wild to the Devils will benefit his play. He was not happy in Minny and voiced his desire to be traded. He only has 14 points in 43 games played this year (all assists), but that may soon change. Expect Zidlicky to log a lot of time on the man-advantage, and look for his minus-9 to improve as well.
Hot: Goalies –
Two words: Mike Smith – Phoenix Coyotes – No one in the NHL is hotter than Smith and the Yotes are right now. All you need to know is that he won every game he started in February (11-0). He had a 0.952 SP and a 1.46 GAA. If he keeps up the good work, he will definitely be a Vezina Trophy candidate. Although March hasn't started off on a good note (a 4-2 loss – 3 let in plus empty netter – on Thursday to the Calgary Flames) don't let that convince you otherwise. After 11 straight wins, he was probably due for an off-game.
Pekka Rinne – Nashville Predators – Nashville is currently in 5th place in the West, but with the additions of Hal Gill, expect them to win more games with an even better defense corps. Gill is a seasoned veteran and is great on the penalty kill. Rinne is 4-0-1 in his last 5 starts, and in the month of February, he has a save percentage of .935. The last time he gave up more than 2 goals in a game was on February 11th against the defending Stanley Cup champions Boston Bruins in Boston (3 goals allowed).
Robin Lehner – Ottawa Senators – A little early to say that Lehner is "hot" but he is backstopping the red-hot Senators while Craig Anderson is gone, and has won his first 2 games, recording his first NHL shutout February 28th against the Bruins and only allowing 2 goals in the previous game against the New York Islanders. He is 3-0 for the season and has a SP of .954 and a GAA of 1.33. He might be worth the risk, or he could just be having a lot of good luck recently. But until Anderson returns to the team from his injury (he cut his finger making dinner…) and GM Bryan Murray restricts his use of sharp objects, look for Lehner to get a lot of starts. TSN has stated that he will start tonight's game against the Chicago Blackhawks.
Cold: Forwards –
Johan Franzen – Detroit Red Wings – The strong power-forward they call "The Mule" has been on a slump. In his last 7 games he has only scored 2 goals and 1 assist. He is also a minus-2 in that time as well.
Milan Lucic – Boston Bruins – In the past 9 games played, Lucic has only accumulated 1 goal and 4 assists. He is having a decent year, but has been very inconsistent.
Mikhail Grabovski – Toronto Maple Leafs – Grabovski's name popped up in numerous trade rumors this past week, but GM Brian Burke dismissed them. He has only scored 6 assists in his last 13 games. However he does have 18 goals and 24 assists for the year, so his current cold streak could change very quickly, especially as Toronto fights for a playoff spot.
Cold: Defensemen –
Jack Johnson – Columbus Blue Jackets – With the Los Angeles Kings this season, Johnson only scored 8 goals and 16 assists for 24 points and was a horrible minus-12. Now, with the Blue Jackets, he is a minus-16 and his offensive numbers haven't changed. In his last 10 games played, he has only 1 assist and is a minus-9.
Jake Gardiner – Toronto Maple Leafs – He has just 2 goals in the past 11 games played, and is a minus-8. His ice time has dropped from 23-26 minutes per game to 16:45 last game.
Jay Bouwmeester – Calgary Flames – Bouwmeester is on the top defense pairing in Calgary and only has 1 goal and 1 assist in his last 13 games. He has 4 goals and 19 assists for the season and has a minus-14 rating. He plays an average of 25:55 per game, so the opportunities are there for him to shine, but he is a very cold Flame right now.
Cold: Goalies –
Dwayne Roloson – Tampa Bay Lightning – Granted, he is technically the backup to Mathieu Garon currently, but in his last game, he gave up 8 goals to the Pittsburgh Penguins. This season, Roloson has played 28 games, but has only won 8 of them. His stats are downright terrible with a SP of .880 and a GAA of 3.76. Heck, even Ilya Bryzgalov is better than that, and you can't say that to just any goalie. (Cue Slap Shot joke about a retirement home in Florida purchasing the Lightning.)
James Reimer – Toronto Maple Leafs – In his last 7 starts, Reimer has given up 3 goals once, 4 goals 4 times, and 5 goals once. In that span, he only recorded one win. His stats for the year include 11 wins in 28 games played, a .899 SP and a 3.07 GAA. Keep him benched.
Evgeni Nabokov – New York Islanders – I have no idea why Garth Snow didn't attempt to deal Nabby at the Trade Deadline. The Isles are at least 3-5 years away from playoff contention, and by that time, Nabokov will be long retired. It makes no sense at all. In his last 3 starts, he gave up 3 goals once, 4 goals once, and 5 goals once (in last night's contest against the Philadelphia Flyers). Those 3 losses were all on the road and against Ottawa, Washington, and Philly, so it was no easy task for Nabokov. With that said, bench him a few games and see how he does.
Follow me on Twitter @yungspork
(Next article: Weekly News Wednesdays – Next Wednesday, March 7th)