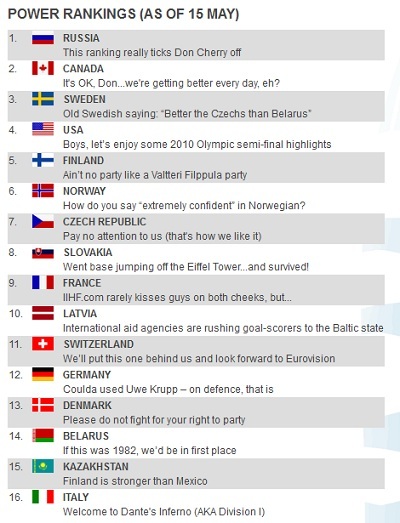 3 more wins is what the remaining 8 teams are left to focus on in their pursuit for 2012 World Championship Gold.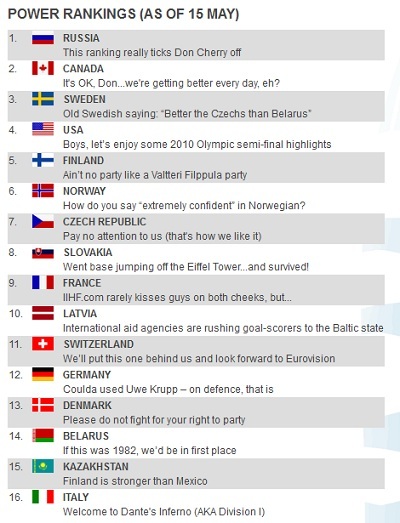 Russia capped off going a perfect 7-0-0 in the preliminary round
USA went 6-1-0 (With big wins over Canada and Finland)
The schedule of the Semi-Finals round:
Canada vs. Slovakia (Thursday – 6:00am EST)
Russia vs. Norway (Thursday – 8:45am EST)
USA vs. Finland (Thursday – 11:30am EST)
Sweden vs. Czech Republic (Thursday – 2:15pm EST)
How I see it unfolding in the Semis:
Canada over Slovakia (Always bet on Canada)
Russia over Norway (Perfection continues with Malkin Magic)
USA over Finland (They did it once with a 5-0 Win earlier in the preliminary round and they'll do it again!)
Sweden over Czech Republic (Only host nation left in the final 4 to be).