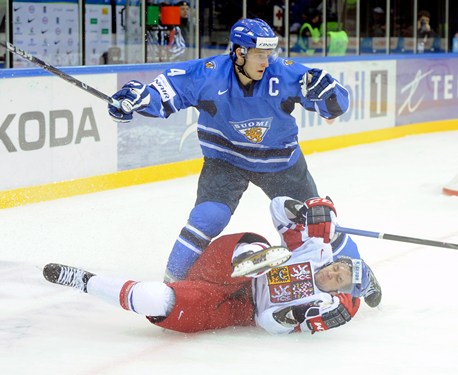 Finland's chances of winning the U20 tournament are in jeopardy after their 1-4 loss to the Czech Republic. Losing their forward Miro Aaltonen in the 5-1 thumping of Latvia, the production of a 3-point player could have been a game changer in the Czech match-up. Both teams are now even in tournament points with three apiece, creating a hole for Finland (1-1) to have to overcome against Sweden (2-0).
Finnish goalie, Joonas Korpisalo, was peppered with 21 shots on goal by Czech skaters which turned into two scores before vacating the pipes with less than two minutes in the third. The Finns did outshoot the Czechs by nine with 30 pucks on net but only managed to light the lamp once. Late in the second period, Captain Petteri Lindbohm and Ville Pokka picked up assists on a Tuevo Teravainen goal, pulling them within one goal after the Czechs had scored twice in the first period on Korpisalo.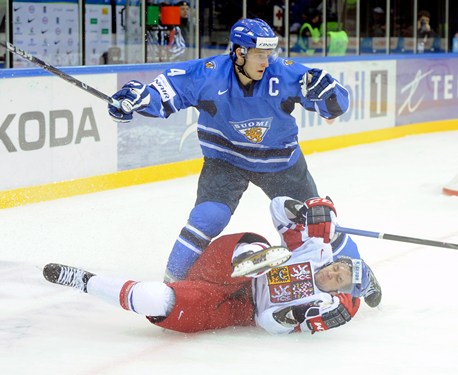 Finland will want to get over on Switzerland (1-1) Sunday, the Swiss owners of four-points in the Group A standings after their overtime loss to Group leader, Sweden. The Finns have had 74 shots on goal over their last two games, while the Swiss have found more success with only 70 shots for nine goals. Finland has six.
Getting back a win on Sunday would get Finland back above water for the remainder of the tournament. They can ill afford to lose without at least gaining an overtime point as a consolation.