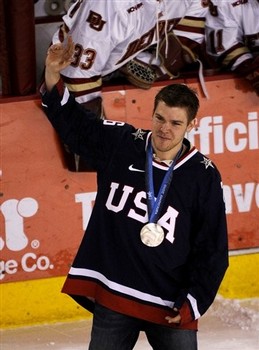 As the Colorado Avalanche begin approaching the 2013-14 season, five Avalanche players are beginning preparations for something greater: the 2014 Sochi Winter Olympics. Orientation meetings are scheduled for Matt Duchene, (Canada), Paul Stastny and Erik Johnson (USA), Semyon Varlamov (Russia) and Gabriel Landeskog (Sweden). Landeskog has already completed his orientation and the others will be in attendance for theirs shortly.
One of the above listed players will most likely be walking away from the February Olympic Games with a Gold Medal as they are all top contenders to win the Olympic tournament, if they make their respective country's teams of course.
Varlamov, Stastny and Johnson all have international experience and have been on Olympic squads. Stastny and Johnson were Silver Medal winners at the 2010 Vancouver games when they lost to Canada. Varlamov was a member of Russia's Vancouver squad but did not see any playing time.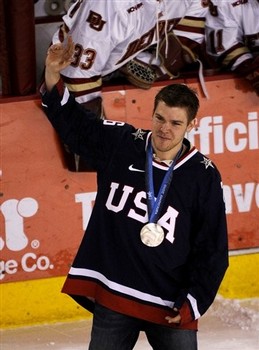 This will be Duchene and Landeskog's first opportunity to represent their country in the Olympics.
Varlamov is up against five other goalies for the three slots on Russia's roster, which may prove difficult for him to crack, but his previous international playing experience should help him obtain a backup spot. Stastny and Johnson should probably make the US team and I will assume Duchene and Landeskog will make their country's teams without incident.
Final rosters for the 2014 Games are due December 31st.