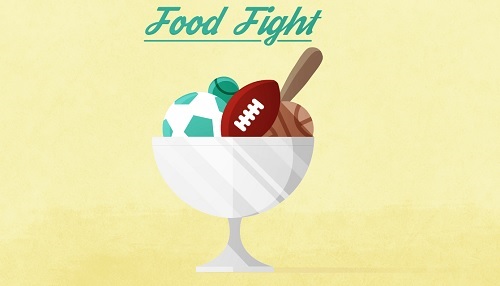 When it comes to being at the top of your game regardless of the sport you partake in, diet is a huge factor. Working out will increase strength and muscles but a consistent diet goes a long way to fueling an athlete's ultimate potential when it comes to game time.
That's why today with the courtesy of our friends over at The World Sports Food Fight, we bring you a comparison of hockey's caloric intake against other major sport professions in the form of infographics. See for yourself if any shock you on the amount of calories an athlete needs to fuel his or her body to that of a hockey player.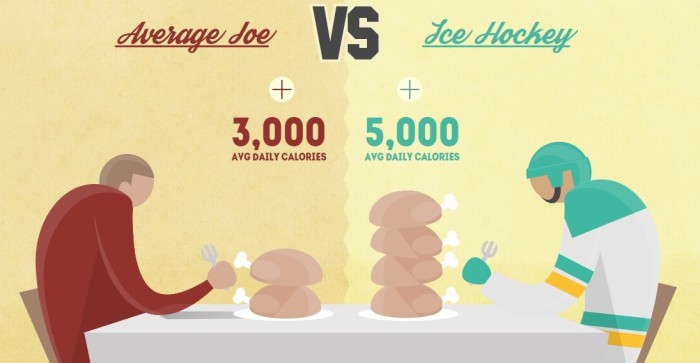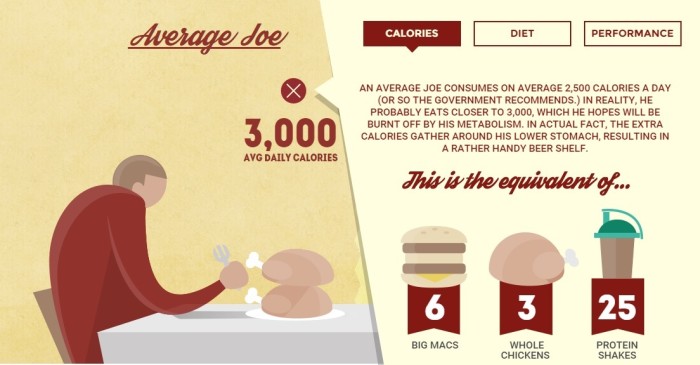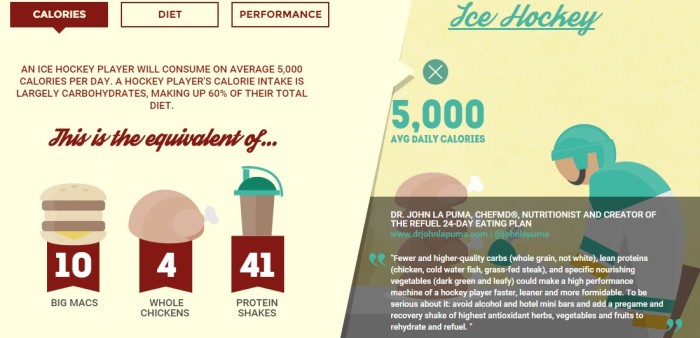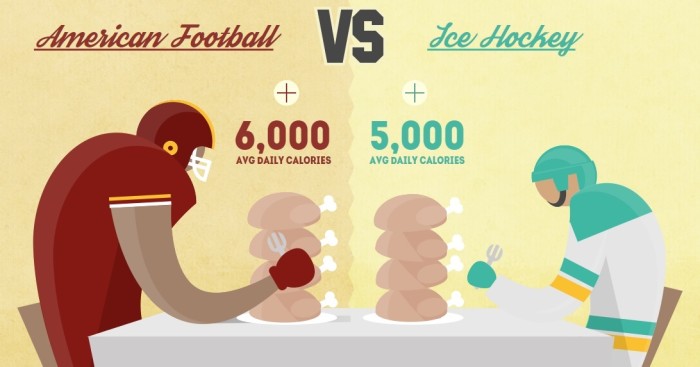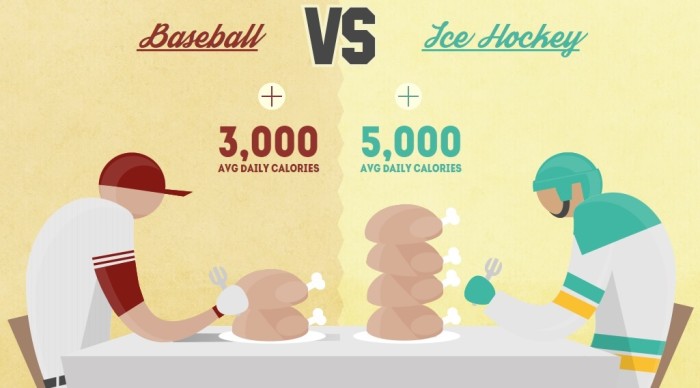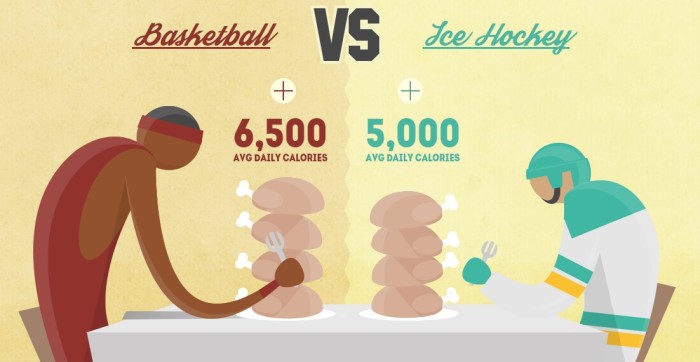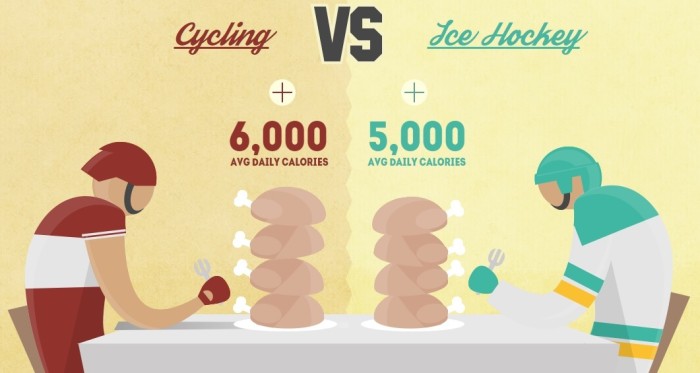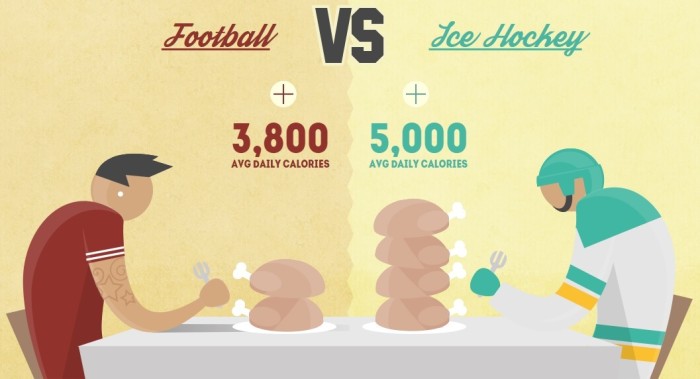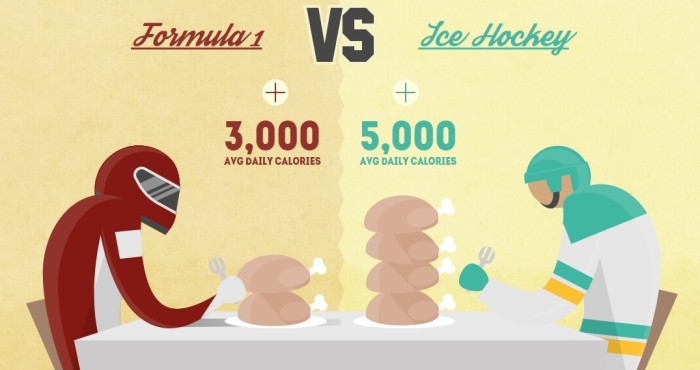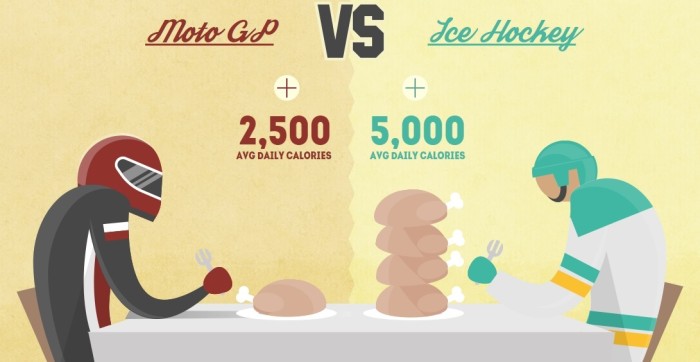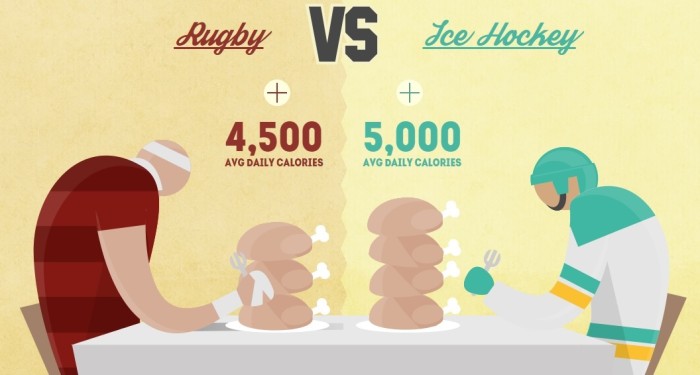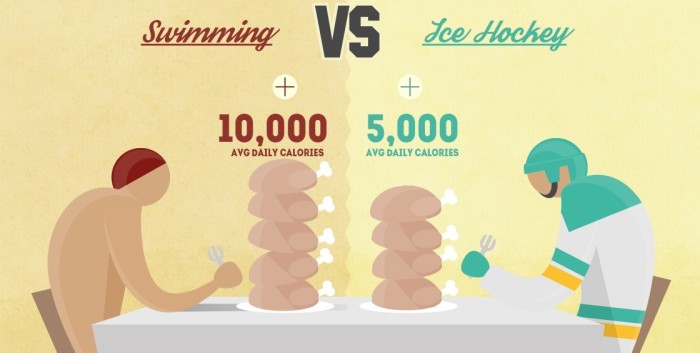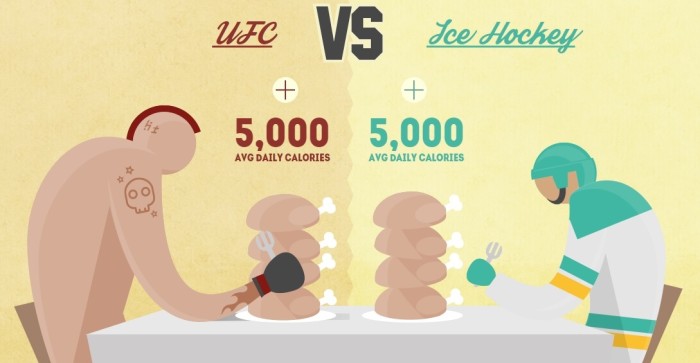 Any of the above surprise you?
Maybe you thought you ate too many calories a day yourself until now.
If you want to see how some of the other athletes' caloric intakes breakdown specifically you can do so by visiting the The World Sports Food Fight website for yourself.
bon appetit!
Love Reading About Hockey?

Subscribe to keep up-to-date with the latest and most interesting hockey news!
| | |
| --- | --- |
| | We hate spam just as much as you |