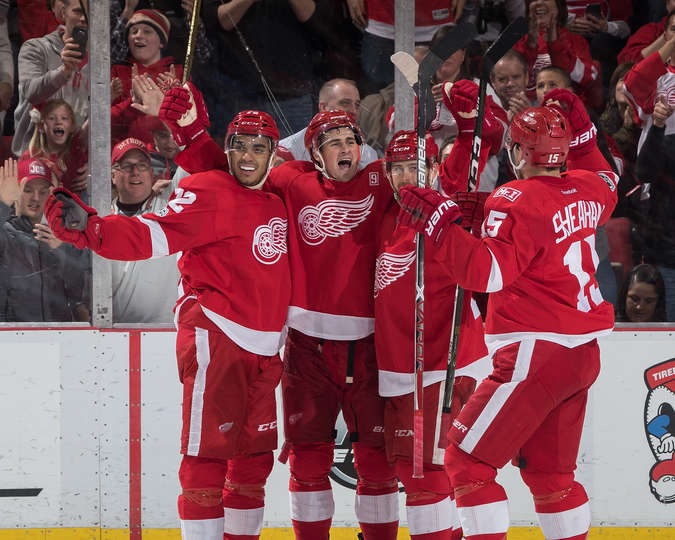 Detroit took on Colorado on Saturday afternoon for the former rivals' final game at Joe Louis Arena. Videos of the infamous Red Wings-Avalanche brawl were played on the Jumbotron throughout the game.
After losing in Colorado on Wednesday, the Wings hoped to continue the momentum from Thursday's win over the Arizona Coyotes.
After a scoreless first and mostly scoreless second, Detroit's Justin Abdelkader found the net first on a wrist shot which beat netminder Calvin Pickard with 3:17 to play.
"We were getting pucks to the net," said Dylan Larkin. "In the first and second, we were getting chances. We just seemed to try to make the cute play, be a little too fancy, but we got some pucks to the net, we got some rebounds, and when the floodgates opened, we made some nice plays after that."
Early in the third, however, the Avalanche tied it on a point shot from defenseman Tyson Barrie, which was redirected by the skate of Nathan MacKinnon.
Then, Detroit responded with four consecutive goals. First, Tomas Tatar scored an easy goal set up by a great play from Luke Glendening.
Tatar scored again, his 20th goal of the season (Detroit's only 20-goal scorer through 70 games) just 1:36 later.
"I thought earlier in the year he was playing good; he just wasn't scoring," said coach Jeff Blashill. "It wasn't from a lack of chances. Somebody told me he led the league in posts hit in the first part of the year. I don't think his play's been a whole lot different. Now, they're going in. That happens sometimes with guys."
Next, Larkin slapped home a loose puck in the slot for the 4-1 lead.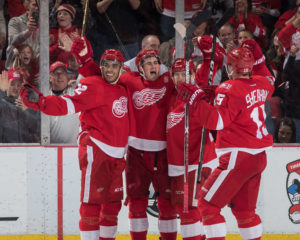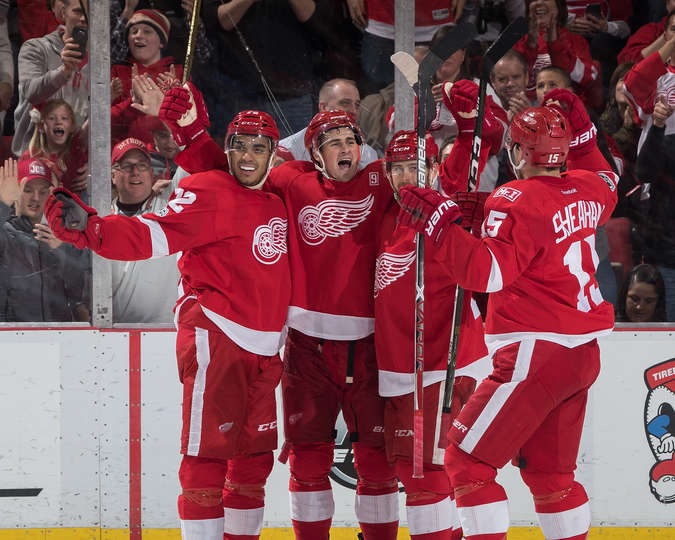 Gustav Nyquist finished the scoring at 16:18 of the third after a perfect pass by Henrik Zetterberg.
Jimmy Howard stopped 23 of 24 shots in the win, his second victory since returning from injury.
"He's played really good," said Blashill. "I think it's hard to be out that long. It's hard to predict that a guy is going to come back and play as well as he has. He certainly put the work in to be ready…He kind of looks how he did before he left [from injury] to be honest with you."
Only 12 games remain for Detroit this season.
The next three:
Monday vs. Buffalo (7:30 ET, NBCSN)
Tuesday @ Montreal (7:30)
Friday vs. Tampa Bay (7:30)
Follow me on Twitter @KevinSporkaHOHM