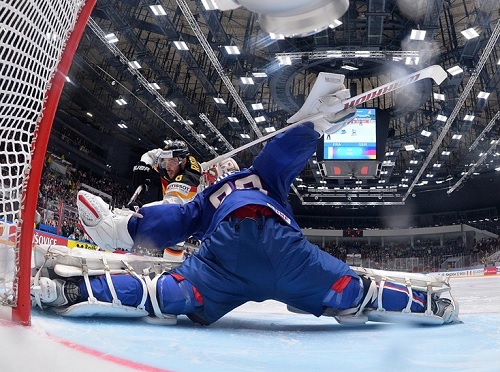 Damien Fleury scored the shootout winner, snapping the puck high to the glove side of German goalie Timo Pielmeier. German captain Marcel Goc got a final attempt, but was pokechecked by France's Cristobal Huet.
"It was good for me to score," said Fleury. "I had a lot of pressure since I wasn't scoring a lot during training camp, so this goal was great for my confidence."
Working the kinks out, France prevailed despite taking a whopping three penalties for too many men on the ice.
It was a fine goaltending duel between Huet, the first Frenchman to hoist the Stanley Cup with the Chicago Blackhawks in 2010, and Pielmeier, a former prospect of the San Jose Sharks and Anaheim Ducks. Germany outshot France 29-23.
In regulation time, Damien Raux and Valentin Claireaux scored for France.
Felix Schutz had a goal and an assist, and Tobias Rieder also scored for Germany. Philip Gogulla chipped in a pair of assists.
"It was a battle," Rieder said. "We couldn't get much going early in the game, and made a lot of mistakes, especially in the first. That led to turnovers and odd-man rushes against. We have to clean that up in our game."
The Germans are looking to improve on their 10th place finish from last year. France came 12th in 2015.
The French got a huge man advantage opportunity in overtime when defenceman Moritz Muller was sent off for closing his hand on the puck at 1:12. But they couldn't capitalize as defenders like Ehrhoff and Denis Reul courageously blocked shots.
"It was a tough game," said Claireaux. "We've been playing strong defensively, and we were lucky to score a couple of goals, but Huet has been playing really strong in the net. It was good to get a win tonight."
This was the tenth World Championship meeting between France and Germany, dating back to 1934, and it's a very even rivalry. The result improved France's all-time record to five wins and five losses.
The 2017 IIHF World Championship will take place in Paris, France and Cologne, Germany (5-21 May).