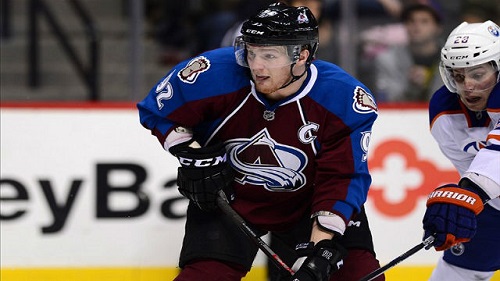 The Colorado Avalanche have been quiet since Matt Duchene signed his new $30 million contract, but have broken their silence with two announcements in the middle of the week: Captain Gabriel Landeskog signed a $39 million contract extension, and retired defenseman Adam Foote will have his number 52 retired by the club.
Landeskog captured the Calder Memorial Trophy in his rookie season and was named team captain before the NHL lockout ended this past January, only to follow it all up with a less than stellar shortened season. Bit by injury and production deficiencies, Landeskog has the faith of the front office as they extended his contract for the next eight seasons. The belief would have to be that he will come back and be better under new coach Patrick Roy, a new contract and a full season of work.
Compiling 100 points (31 goals, 69 assists) in 119 games, Landeskog should perform better in the near future with stability hopefully restored in the organization and a different approach to the season: "play with a Stanley Cup attitude." Coach Roy will get the Avs back on the right track and do his part to return them to the NHL playoffs.
Speaking of playoffs, former Avalanche defenseman Adam Foote has 42 career points in the playoffs, all with the Avalanche/Nordiques. His number 52 is going to be retired before the November 2nd game against Canadiens de Montreal. Footer's number will be the fifth retired by the Avalanche, the other four being Head Coach Patrick Roy's, Executive Vice President Joe Sakic's, Ray Bourque and Peter Forsberg. The 52 belongs up in the Pepsi Center rafters for being the hard-nosed, physical defenseman that he was who still had the hands and know how to move the puck around.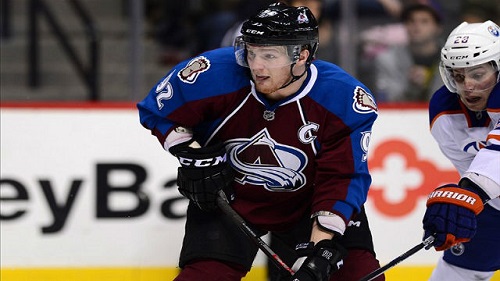 I miss the days of a younger Adam Foote out on the ice as the hammer of the Avalanche, and it will be a good day to see his 21-year legacy raised to the rafters. It is a well deserved honor for his 17 years with the Avalanche/Nordique franchise.
The Avalanche have been busier than normal and their activity has been atypical to what would be the normal offseason regimen: resigning a vet or two, cutting a couple guys, making some small trades and largely doing nothing to improve their defense. Two key players have been made Avs for many years to come, they traded for Alex Tanguay and Cory Sarich for veteran experience and goalie Semyon Varlamov is getting reschooled by new goalie coach Francois Allaire.
The Avs don't plan on being one of the regular punching bags of the new West Central division by the end of this next season .