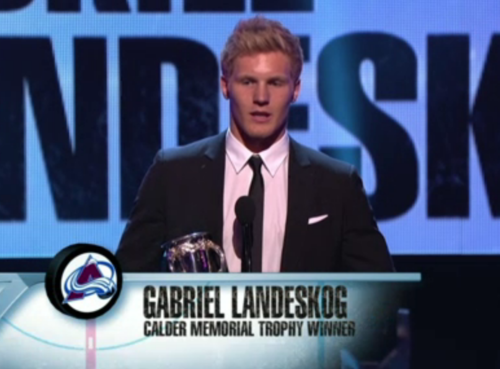 The Colorado Avalanche didn't win a Cup or any awards, but they do have a Calder Trophy winner on their roster. Gabriel Landeskog rightfully won the Calder in a very tight race where good cases could be made for why Adam Henrique or Ryan Nugent-Hopkins should've won it.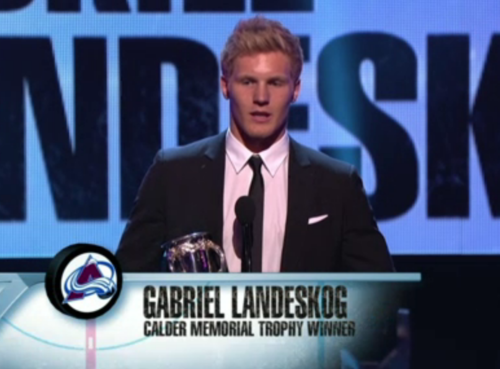 I'll once again present my short case for why Landeskog was the winner: he was simply more valuable to his team. Henrique plays with Ilya Kovalchuk, Zach Parise and Patrik Elias. Those guys are by no means slouches. RNH plays on a terrible Edmonton team and while they have comparable stats (52 points each), Landeskog had more goals (22 to RNH's 18) and also played more games. The extrapolation of RNH's performance would probably qualify him as the winner, but those games never happened and Landeskog posted a +20 while RNH ended with a -2. Quite simply Landeskog's ice time resulted in more positives than negatives.
Yes, RNH was restricted by injury and a worse team. But it is obvious that having Landeskog onboard was of the most value to the team overall than RNH or even Henrique.
It was a very close Calder race but Landeskog was the better player who contributed the most to his team and lifted them. It is for those reasons that he walked away with the Calder in Las Vegas.
Follow me on Twitter @CoryWhitmer for game thoughts, puck talk and sports smack.