Featured
Getting to Know Red Wings Prospect Gustav Lindstrom: Q&A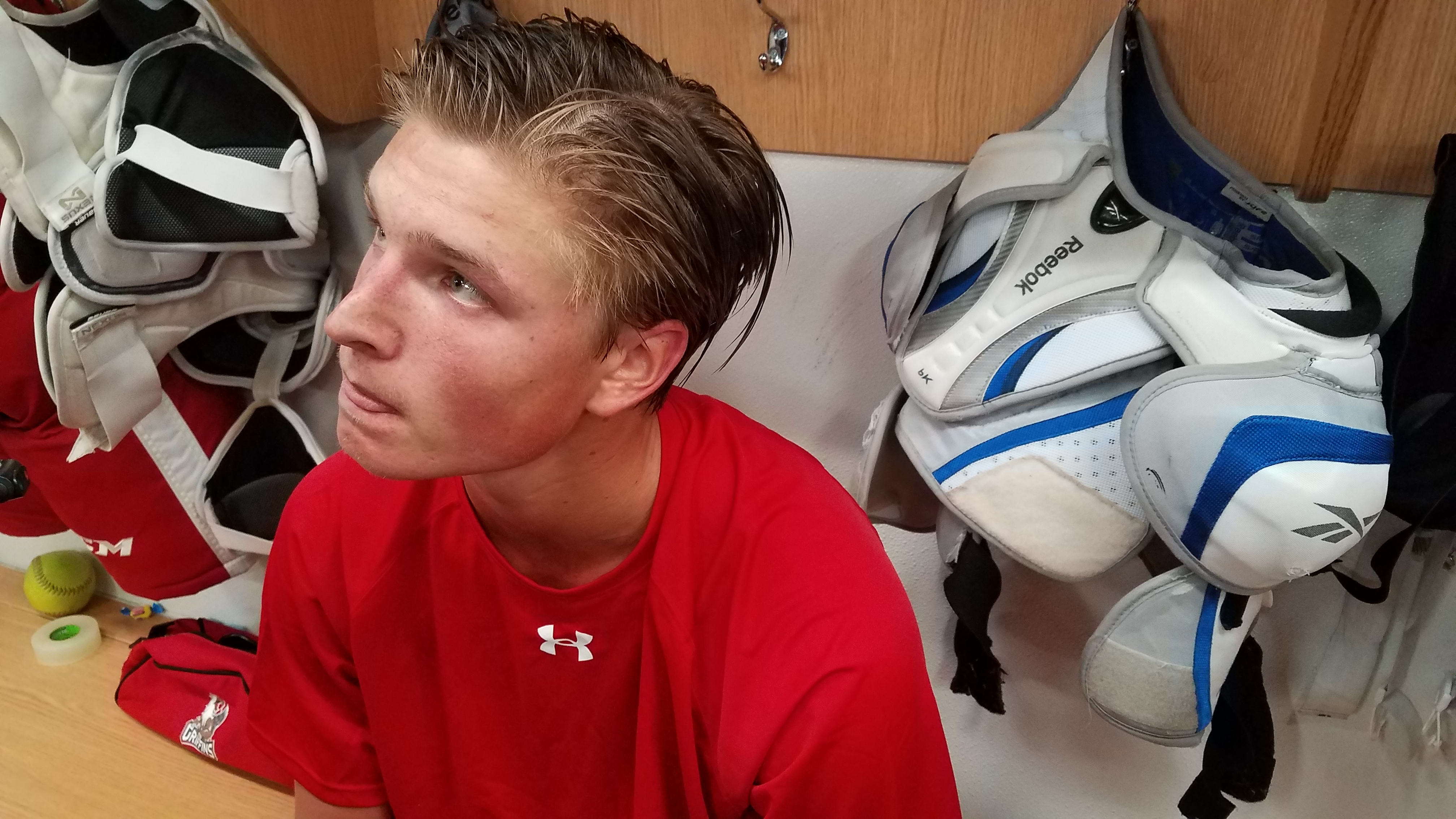 I spoke with Gustav Lindstrom, selected in the 2nd round (#38) of this year's NHL Draft.
Born: Ostervala, Sweden
Last Season: Almtuna IS (Swedish Allsvenskan)
Height/Weight: 6-2, 187
This interview took place on July 7, 2017.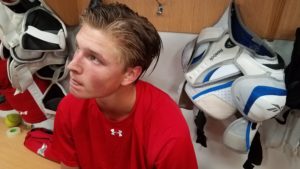 What are your thoughts of getting drafted by Detroit?
It was an amazing feeling to be picked by Detroit. Such a big club with all the history and the Swedes that have played here. It was really fun being picked by Detroit.
Can you describe the style of hockey that you play?
I'm a two-way defenseman that likes to move the puck well. And I have a great first pass. I like to set up my teammates. And I feel that I'm strong along the boards, one-on-one.
If you had to compare yourself to an NHL player, who would that be?
Maybe I would compare myself to Anton Stralman, or Kevin Shattenkirk maybe.
Is there a particular NHL player that you liked to watch growing up?
Of course, Erik Karlsson. That's a role model for me.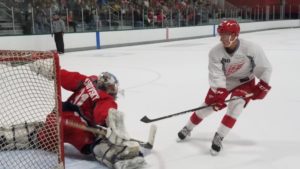 Describe your season last year and the role that you had on your team.
I had a little bit of a tough start. I didn't play as much as I wanted, the first games of the season. But, just before the Christmas break, we changed coaches, and off the Christmas break I started to play more. I had more ice time and started playing power play. Then I felt that I'm getting more confidence. So, the second half was great for me.
Does it help coming into an organization that has a lot of history with Swedish players, and Swedish defenseman…?
Yeah, that's special. There's a lot of Swedes that have played here, so it's a little bit of a Swedish team.
Were there any nerves coming into the camp?
Of course. When you don't know someone…but it's fun to meet new friends and meet guys from all over the world. It's a great experience for me and I'm enjoying it very much.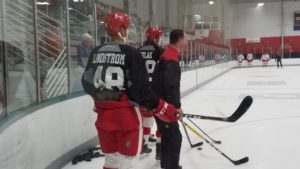 What do you feel you need to work on this offseason going into next year?
I want to be stronger in my whole body. But, of course I want to be stronger in my legs. I want to improve my skating on the ice; I want to be faster and more mobile all over the rink.
What's the most valuable thing you'll be able to take away from this camp?
It's nice to come here and see the whole organization and meet all the guys working here and all the players.
Lastly, what are your goals going into next season? What do you hope to accomplish?
My goal for next season is to play more on my team, get a bigger role…help the team to win games, and improve my game.
Follow me on Twitter @KevinSporkaHOHM