Featured
Getting to Know Red Wings Prospect Malte Setkov: Q&A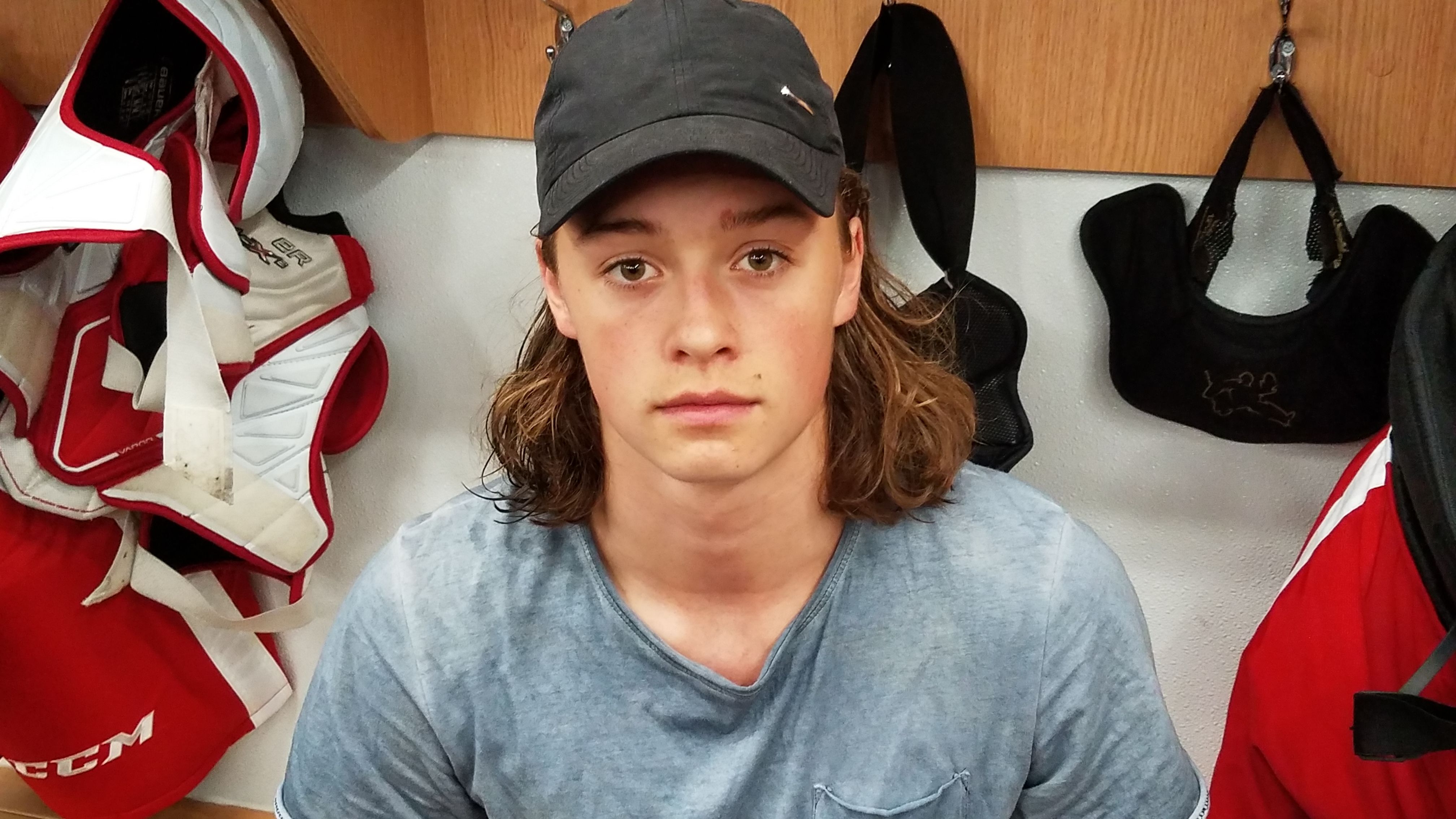 I spoke with Danish defenseman Malte Setkov, selected in the 4th round (#100) of this year's NHL Draft.
Born: Rodovre, Denmark
Last Season: Malmo Redhawks (Swedish SuperElit)
Height/Weight: 6-6, 192
This interview took place on July 8, 2017.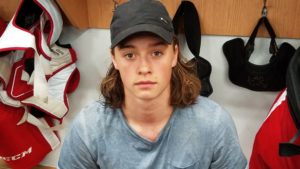 Describe your feelings being drafted by Detroit and what that means to you.
It's pretty big for me. In the start of the season, I didn't expect to get drafted. But, as the season went through, I was just hoping [to get picked].
Can you describe your playing style?
I think I'm a two-way defenseman. I can play in both ends. Love the offensive game as well as the defensive game and playing with the puck.
Is there an NHL player you could compare your style to or that you like to play like?
I don't know, maybe John Carlson from the Washington Capitals.
What are your first impressions of the camp here? What's stood out to you so far from any of the on-ice or off-ice activities?
It has been some pretty difficult testing. The testing programs was pretty difficult. I haven't tried any of the things before. So, yeah it was new things, but nice to try.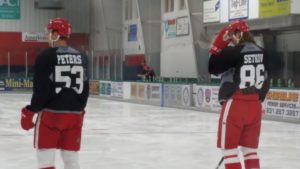 Were there any nerves coming into the camp?
Yeah, I was pretty nervous when I came here for the first practice. But, I feel like I'm welcome here.
Does it help that there are a lot of new guys like you coming here for the first time? I know a lot of guys said they were nervous coming in.
Yeah, I think so. I've talked to a lot of the first year…those who got drafted this season. I think that helps.
Describe the role that you played on your team last year.
I played like, a power play defenseman, so I played very much.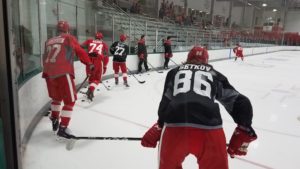 What's the biggest strength in your game?
I think it's my, maybe, when I have the puck my [ability] to find passes up the ice.
What do you plan to work on over the summer?
My physical, I have to put on some more weight.
What are your goals going into next year? What do you hope to accomplish?
We have a pretty good team in Sweden so hopefully we'll win the championship this season.
Follow me on Twitter @KevinSporkaHOHM