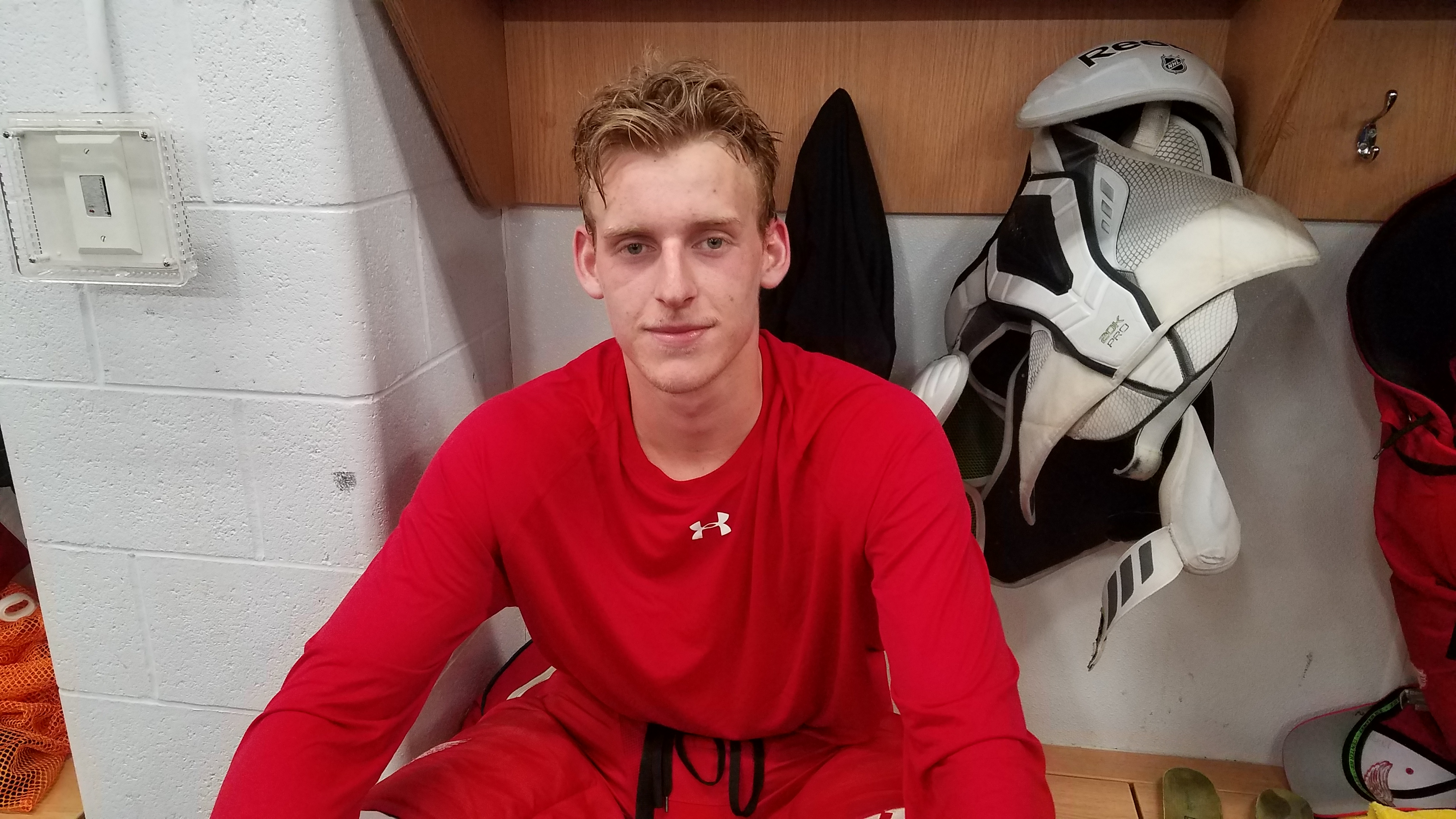 I spoke with Reilly Webb, selected in the 6th round (#164) of this year's NHL Draft, following Day 1 of Detroit's annual prospect development camp, held in Traverse City, Michigan.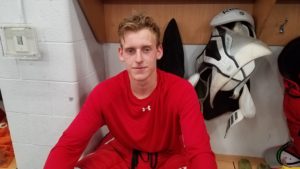 Born: Ontario, Canada
Last Season: Hamilton Bulldogs (OHL)
Height/Weight: 6-3 / 198 lbs
This interview took place on July 7, 2017.
Describe your feelings getting drafted by Detroit?
Yeah, I'm pretty excited to be drafted by such a great organization. I couldn't be more happy. Day 1 of camp was pretty good.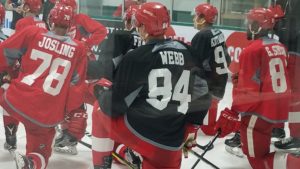 What style of hockey do you play?
I'd say a defensive defenseman. I like to use my size to my advantage and do whatever I can to win, whether it's block a shot, or do whatever I can.
What are your thoughts being at this camp?
Everyone here is a good guy. You know, first day of camp was a little challenging, but I think you need to challenge yourself in order to make yourself better. That's what they stressed here today. You want to take care of your body, take care of yourself, and challenge yourself out here.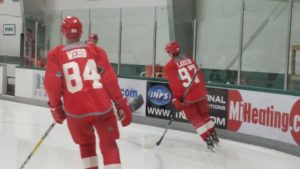 What would you say is the biggest strength in your game?
I'd say my defensive play. Using my stick and my size to my advantage. You know, hitting guys or doing whatever I can, and competing out there.
What are some of your offseason goals? What do you feel you need to work on going into next season?
Definitely my skating. I need to get better edges, and you know, a better feel for the puck. And all around I think I need to get better in every part of my game, but those are my main focuses.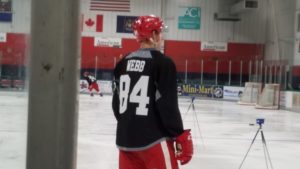 Describe your season, and the role you played, when you played.
Yeah, I wasn't able to play that much. I only played about 12 games last year. I had surgery. But yeah, when I came back, I definitely felt I wasn't rusty. I had been working hard in the gym for a while. I definitely felt like I was ready to go when I came back.
What do you hope to take away from this camp? What do you think will really help you moving forward?
Definitely knowledge of the game. Nutrition…more off-ice stuff than on-ice. Nutrition, sleeping right, you know, doing all the things I can to make myself that much better in becoming a pro.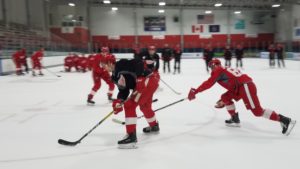 If you had to compare yourself to an NHL player, what would be an accurate assessment?
I'd say maybe Kevin Bieksa. You know, he's played in the NHL for a long time. He's a pretty physical competitor and he competes out there and does whatever he can to make the team win.
Who was someone you looked up to when you were younger?
I would say Shea Weber. He's a pretty good defenseman as I was growing up, looking up to [him]. You know, he has a killer slapshot and his defensive game is like no others. He's a pretty big force out there.
Lastly, what are your plans for next season? What do you hope to accomplish?
Yeah, hopefully I can play all the games next year and stay healthy. Hopefully I can translate some of the stuff I learned here to next season and make myself that much better.
Follow me on Twitter @KevinSporkaHOHM