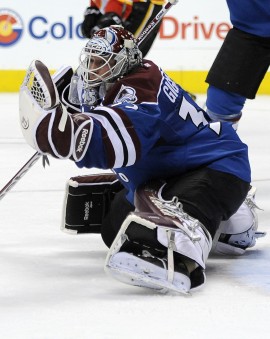 As the end of the Colorado Avalanche season draws near, the discontent in the locker room is bubbling to the surface. Comments this week from Avalanche players has been nothing short of frustration and disappointment.
Matt Duchene was the first to speak up about their 12 win season but the headline this week was backup goalie Jean-Sebastien Giguere who said that there are some players who are more concerned with the offseason than they are with the remaining games:
"Some guys are more worried about their Vegas trip at the end of the season than playing the games, than playing every minute of the games. Quite frankly, I don't care about your Vegas trip right now."
He opened up more describing how he is blown away by the lack of effort on the ice and how his teammates are indifferent to skating out of their own zone with the puck and trying to score after their 3-1 loss in Calgary:
"As long as we don't understand that we have to play better in our zone, we'll never win any games. We have to do a better job in our own zone. That's where it starts. We have to learn this at some point."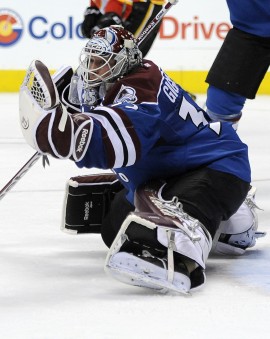 Giguere has most certainly earned the right to speak his mind about the lack of participation on the ice, having earned himself a Stanley Cup ring and Conn Smythe Trophy with Anaheim. He also hit the nail-on-the-head by ripping his teammates over their record and lack of effort. Luckily he is being backed up by his fellow players and the fans after expressing his precise criticism of his team. Many have expressed support for his comments and some have said they came too late, but when you're the backup you don't exactly get many opportunities to speak up, but with the recent hip injury of Semyon Varlamov, Giguere has been put in the spotlight of the remaining games and he hasn't held back in his criticism of his teammates.
The offseason is close –and so are the Vegas trips- but the Avs have one primary question to answer: who will stay and who has to go? Milan Hejduk is planning on retiring; there are contracts to decide upon and a head coach that should be moved out. Hopefully next season will be better because this season has been horrible to watch and worse to write about.