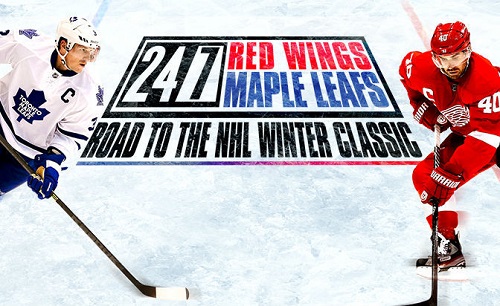 Did you miss the second episode of HBO's 24/7 Road to the Winter Classic?
Well no fear as we again have you covered below with the full episode and once again uncensored per usual.
Much of the same from episode one as both featured teams continue their struggles through the Month of December and look for ways to get back on track. You'll enjoy a nice scene where Captains Dion Phaneuf and Sidney Crosby exchange some not so friendly words in this episode. In honor of that scene and coincidentally (we did not plan this whatsoever!) HOHM's christmas countdown featured the two here:


You can follow the full countdown on our Instagram, Pinterest, and Facebook pages as well located on the right-side tab. Nonetheless enjoy the second episode below:
Again not so much an interesting fact but just a mention that the Florida Panthers have now gone 3-0-0 against these two featured teams. Perhaps they enjoy the spotlight HBO brings them eh?