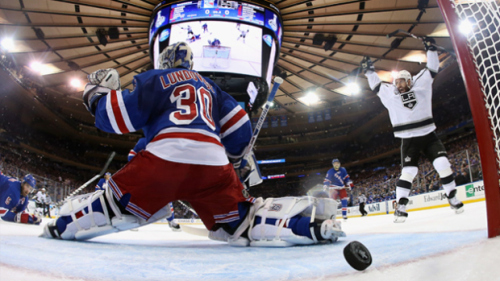 The excitement is mounting as the 2014-2015 NHL season is about to get underway. It might be a sprint when the players are chasing the puck on the ice but as the games come thick and fast once October comes round, it's a marathon in terms of endurance and strength of character.
Any team hoping to make it to the playoffs must have an agile goaltender, a sturdy defense, a versatile second line and a powerful attack. While a potent offense containing prolific forwards is vital to any Stanley Cup contender, ice hockey demands strength in depth. When an opponent takes countermeasures to neutralize a threatening opponent's front line, that's when the second line must show its usefulness and seize the initiative. That's where the second line can offer an extra goal threat and take some of the burden off of the frontmen. The Philadelphia Flyers second line pair of Sean Couturier and Vincent Lecavalier are such top two-way players that could have a major impact during the upcoming campaign.
One more vital ingredient for a team to turn potential into success is possessing defenders who can quickly turn defense into attack and put their opponents on the back foot. Without fluent handlers of a puck who are able to get up in support of the star strikers, the pressure builds on the rest of the team to regain possession of the puck and build a counteroffensive. It will be interesting to see how Brent Burns' switch to the heart of the San Jose Sharks's defense affects his fluidity of style.
Good players generate points; none more so than Ryan Getzlaf and Corey Perry of the Anaheim Ducks, whose aggregate offensive rate last season, was an amazing 169 points. With so many free scoring sides lining up for the new NHL season, and with so much scoring potential ready to burst the net, there is no better time to try a bet on ice hockey action. Get all the NHL betting odds & Lines at William Hill for the best spreads, coupons and outright betting markets today.
*****Disclosure of Material Connection: This is a "sponsored post." The company who sponsored it compensated HOHM via a cash payment, gift, or something else of value to write it. Regardless, HOHM only recommends products or services that we use personally and believe will be good for our readers. We are disclosing this in accordance with the Federal Trade Commission's 16 CFR, Part 255: "Guides Concerning the Use of Endorsements and Testimonials in Advertising."*****