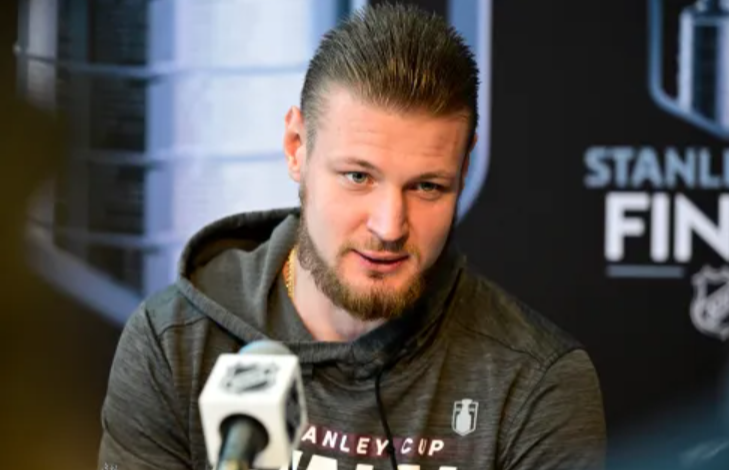 When speaking in public for the first time since leaving the Colorado Avalanche in the middle of the first round of the playoffs last spring, Valeri Nichushkin declined to provide specifics.
Nichushkin, one of the Avs' better players during their Stanley Cup run the previous season, was mentioned in a Seattle police report when the team was battling the Kraken. Hours before Game 3, he departed from the team hotel surrounded by inquiries. A 911 call, the police report, body camera footage, and other sources of information all left more questions than they did answers. Bednar repeatedly referred to the situation as "personal" despite the involvement of authorities and the Russian woman's outspoken accusations of a "bad man" snatching her passport.
The NHL claims that the situation was handled effectively because Nichushkin won't face any punishment. Still, one of the team's greatest players vanished as they attempted to win consecutive games.
"Actually, we already talked about that. It was a family reason. I know you guys want to find something there, but it's nothing really interesting," Nichushkin said after the first day of Avs training camp. "It's a new season now and we have to focus on that."
Nichushkin signed a contract for $49 million over eight years with the Avalanche prior to the previous season.
'Let's close it, I don't want to talk about it," Nichushkin responded when pressed about the woman.

"We both decided," Nichushkin said on if he or the team made the call on leaving the group. "If we made the next round I probably would've played."
Nichushkin expressed his readiness for the season and thanked his teammates for their help. He had a terrible foot injury the previous year when he started the season, and he soon had other problems.
"I wanted to ensure that everything he was experiencing was cleared up. In regards to his interactions with the forward over the summer, head coach Jared Bednar said, "I wanted to make sure that his head was in the right place and that he was in a good spot with his game."