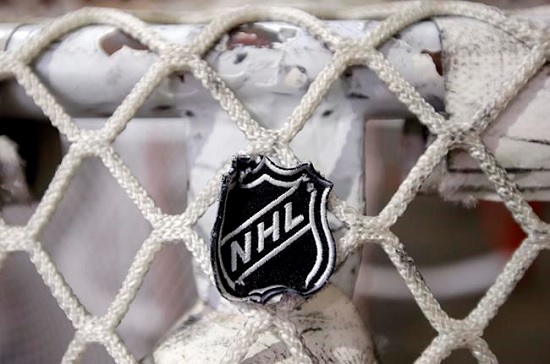 Bettman has repeatedly said he would like to start the season on or around Jan. 1, but the clock is ticking.
NHL owners expect to take significant financial hits in the 2020-21 season due to the ongoing COVID-19 pandemic and its impact on revenues, specifically arena attendance. The owners informed the players that they're looking for additional cash flow and brought two ideas forward.
The first idea — deferred compensation that climbs to 20% this season and escrow to 25%, with no changes to subsequent seasons — was viewed as a non-starter for players, sources told ESPN.
In the new CBA, which was agreed to in July along with a "return to play" plan that allowed the 2019-20 season to finish, the players opted to defer 10% of their 2020-21 salary to be paid in three installments from 2022 to '25. Escrow was capped at 20% for the season as well.
The second idea — deferred compensation that climbs to 26% in 2020-21 and escrow increases around or above 8.5% from Years 4-6 — was also not received well. The current CBA has escrow capped at 10% in 2022-23, and then at 6% from the 2022-23 season through the 2025-26 season.
"We just signed a new CBA four months ago," said one player who has been on NHLPA calls throughout the process. "And in that agreement we accounted for this season being not a typical season. And now they're trying to walk it back and change the structure on us. That's bull. If we came to them and said we wanted to amend the terms, no way that would fly."
Said another player who was on the call: "By no means do we want to say, 'Screw you guys, we don't want to make this work.' It's more that we just agreed on something five months ago. It's what we agreed on for the next six years. Why do we have to change it again?"
"If we had done this deal before the pandemic started, and the league comes and says they need some short-term relief in exchange for something, it's a totally different situation than we have now," one NHL player agent said.
"The players want to play, the owners want to play — though there are a few that have said they would prefer to sit out if there are no fans. Gary is managing them," the agent said. "Everyone wants to play, and we will play. But there are going to be some serious negotiations first, and it might get ugly."
If talks are going to happen on the owners' request, they need to happen fast.
A player on the call said there was an "overwhelming unity" among the NHLPA members.
"If we're going to budge on this, we have to get something in return," he said. "They're going to have to come with something good if we're going to make this happen."