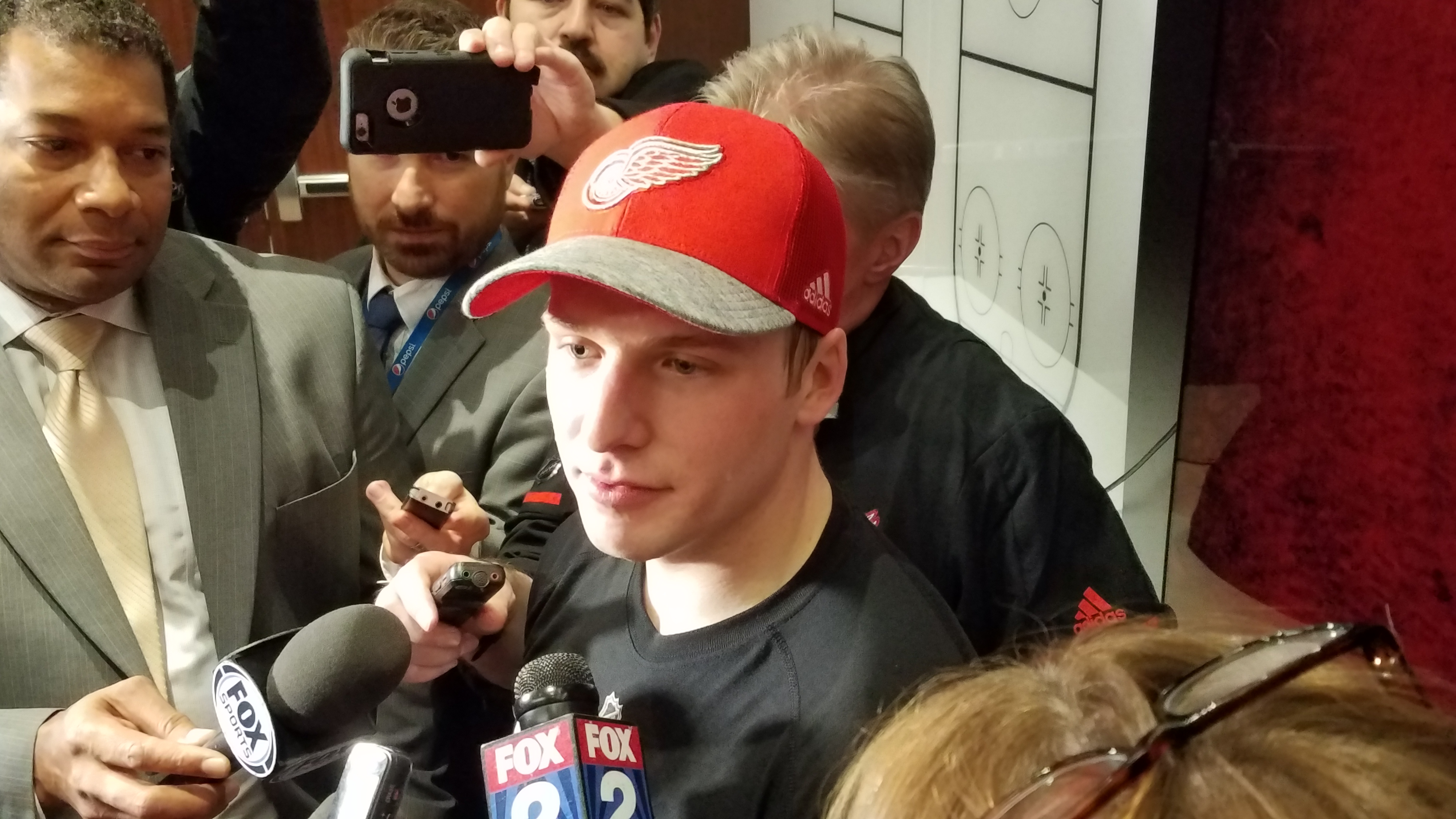 The Red Wings stunned the Pittsburgh Penguins by winning a 5-2 contest on Tuesday night. Detroit had dropped 9 of their last 10 while sliding to the bottom of the league's standings with purpose. Before the game, they were only 5 points away from last place Buffalo. The win puts them at 67 points, not a great way to earn a top draft pick.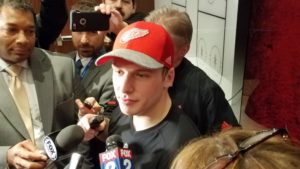 It appeared that the Penguins would dominate the game, as a bad turnover led to a 2-on-1 in which Sidney Crosby one-timed a shot from a Jake Guentzel pass, of which goalie Jimmy Howard had little chance of stopping. It was the game's first shot. Then, it was all Detroit for the remainder. The led 20-12 in shots the first two periods combined.
Niklas Kronwall earned his 400th career point, as he evened the score late in the first period, with assists from Darren Helm and Dylan Larkin.
In the second period, Frans Nielsen took the lead on the power play, from Martin Frk and Joe Hicketts. It was the first career point for the defenseman Hicketts, playing in just his second National Hockey League game. It was a well-deserved milestone for the hard-working blueliner, who has impressed at every level he has played at. Luke Glendening made it 3-1 shortly after, assisted by Nick Jensen and Helm again.
Then, in the third period, Helm scored, giving him his third point of the night. Larkin and Hicketts both earned their second assists of the game.
Pens defenseman Kris Letang scored late in the third to make it 4-2, leading to a goalie pull. However, it was too late, as Detroit won 5-2, with an empty net marker scored by Glendening.
Follow me on Twitter @KevinSporkaHOHM