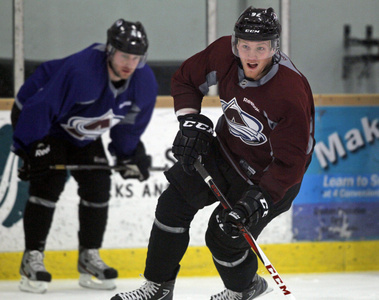 The captain of the Colorado Avalanche will finally make his return to action today in Los Angeles against the Kings. Gabriel Landeskog, out "indefinitely" since the game against the San Jose Sharks were Brad Stuart dropped him with a shoulder at the Sharks blue line, the 20-year old captain practiced with the Avs today -sans orange "no-contact" sweater- and will be in the lineup during their road trip through California.
His presence on the ice sorely missed, his last game was also the last time the Avs were a .500 club, until this week. Through the first four games that he was able to play Landeskog had a goal and a plus-three rating, needless to say the team and his stat line have missed him on the ice since. Following his concussion the Avs have gone 5-5-1 and could use a boost from their captain with an injury riddled lineup missing key players early in the shortened season.
Landeskog's ice time will be closely monitored to avoid a Sidney Crosby situation; the club can ill afford to lose their captain to a concussion again, now or in the future. Hopefully he isn't coming back too early and risking an immediate season ending concussion situation like the Avs experienced with Peter Mueller the previous two seasons.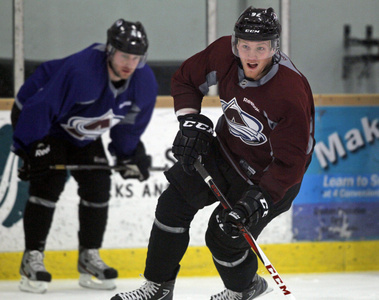 With 34 games remaining and currently sitting in 12th place in the Western Conference, Colorado will be more than happy to have their reigning Calder Memorial Trophy winner back in the lineup.
This development will also set up nicely for more possible retribution as Colorado travels to San Jose on Tuesday, their first meeting since Stuart's hit on Landeskog.
Follow me on Twitter @CoryWhitmer