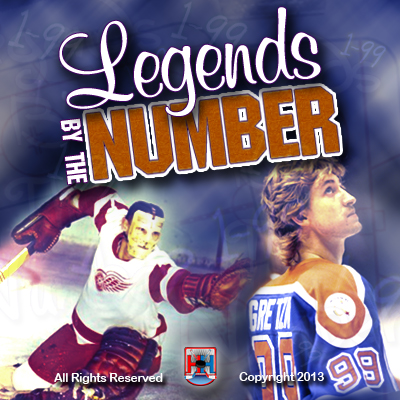 #10
*Hockey-reference doesn't have jersey number listings from pre-1950s
**Note: +/- has only been recorded by the NHL since the 1967-68 season*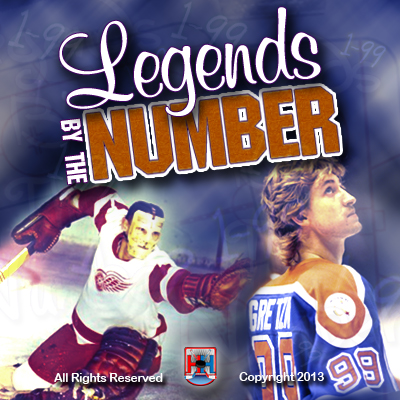 Honorable Mention: Pavel Bure, Dale Hawerchuk, John LeClair, Tony Amonte, George Armstrong, Ted Kennedy, Dennis Hull, Gary Roberts, Esa Tikkanen
3rd – Alex Delvecchio
Position – Center/Left Wing
When he wore # – 1955-74 (With Detroit)
Note: He also wore #17 in 1951 and #15 from 1952-55 (With Detroit)
Regular Season Stats – 1549 GP – 456 G – 825 A – 1281 PTS – +33** – 383 PIMs
Known For – Hall of Fame induction, 3 Stanley Cups, 3 Lady Byng Trophies, 1 Lester Patrick Trophy, 13 All-Star Games, two-time selection to Second All-Star Team
Background – Born 12/4/32 ; 6-ft-0, 195 lb
Alex Delvecchio began his career with the Detroit Red Wings in the era where Ted Lindsay, Sid Abel, and Gordie Howe dominated the NHL. However, soon after Alex joined the team, Abel was traded in the 1952-53 season, leaving a hole in the middle of the Production Line.
Delvecchio immediately gelled with Lindsay and Howe and continued the dominance of the Production Line.
The Red Wings would win the Stanley Cup in just his first full NHL season, 1951-52. Not a bad way to start your career. Although he failed to score a goal in the eight playoff games that year, he did manage three assists at the age of 19. After that, he was a nearly point-per-game player in the playoffs.
He was always consistent with his production throughout his career. He would spend the duration of his playing days with Detroit, and his points-per-year barely wavered from season-to-season. Some of his best statistical seasons came when Alex was in his late 30s. He would eclipse the 80 point plateau at the age of 36 (1968-69).
Delvecchio was a contributing factor in two consecutive Cup championships in his third and fourth seasons. He scored a total of 24 points in 23 games played over those two Cup runs (1954, 1955).
He would captain his team for 12 seasons, a team record that stood until the end of Steve Yzerman's tenure.
To no fault of Delvecchio, Detroit's winning ways were over in 1955. However, Alex would stick with his team through it all, and in the process now ranks near the top of the Red Wings all-time stats sheet.
He ranks third all-time in team history in games played (1,459), third in goals (456), fourth in assists (825), and third in points (1,281). He played in 13 All-Star Games, a feat in which only five players have surpassed since.
At a league-wide level, Delvecchio is currently 8th all-time in games played and 27th in points.
He would also go on to coach the Wings for four seasons from 1973-74 to 1976-77. Alex would be inducted to the Hall of Fame in 1977.
His number ten jersey hangs from the rafters after its retirement in November of 1991. Fans can also see a lifelike statue of Delvecchio on the concourse of Joe Louis Arena.
2nd – Ron Francis
Position – Center
When he wore # – 1983-91 (With Hartford); 1992-98 (With Pittsburgh); 2001-04 (With Carolina); 2004 (With Toronto)
Note: He also wore #4 in 1982 (With Hartford), #9 in 1991 (With Pittsburgh), and #21 from 1999-00 (With Carolina)
Regular Season Stats – 1731 GP – 549 G – 1249 A – 1798 PTS – (-) 10 – 979 PIMs
Known for – Hall of Fame induction, 2 Stanley Cups, 3 Lady Byng Trophies, 1 Frank Selke Trophy, 1 King Clancy Trophy, 4 All-Star Games
Background – Born 3/1/63 ; 6-ft-3, 200 lb
Ron Francis was drafted 4th overall in the 1981 NHL Draft by the Hartford Whalers. He would play most of ten seasons with franchise and would be named captain for six of those years.
Francis quickly established himself as a leader both on and off the ice, and he led by example. In his first NHL season (1981-82), he scored 68 points in 59 games. This would be the first of 22 straight 50 point seasons. In his last full season in Hartford (1989-90), he would score his second highest point total of his career, 101 points. At that time, the 32 goals and 69 assists he scored that year were both career highs. However his career was just beginning.
In March of 1991, the Whalers traded Francis and teammate Ulf Samuelsson to the Pittsburgh Penguins. In return, the Whalers received Jeff Parker, Zarley, Zalapski, and John Cullen. I don't think it's too difficult to find out who won that trade.
Parker would play just four games with Hartford (in which he scored a whopping 0 points) before playing 11 games with Muskegon of the IHL, and then calling it a career. Zalapski (a defenseman) would fare much better (165 points in 229 games) before being traded to Calgary in 1994. Cullen would score 102 points in 109 games, but he too would be traded in 1992.
That same season that he was traded to Pittsburgh, Francis would help the Penguins win their first ever Stanley Cup. The next season would have the exact same result. The Penguins, with the help of Francis's team-leading 19 assists would repeat as Stanley Cup champions.
Ron led the league in assists for two consecutive seasons (1995, 1996) with 48 in the lockout shortened 1995 campaign and his career-high 92 helpers the very next year.
When his contract expired with Pittsburgh, Francis decided to return to the franchise that drafted him. The Carolina Hurricanes, in just their third season since the move from Hartford, named Francis their captain once again. He would remain as team leader for the duration of his tenure in Raleigh.
Carolina faced mediocrity until the 2001-02 season. At 38 years old, Francis led his team in scoring with 77 points (27 goals) in 80 games (one of just five Hurricane players to play 80+ games in the regular season). When it came time for the post-season, Francis was determined to win one last Stanley Cup. He led his team in scoring once again, scoring 16 points in 23 playoff games en route to a very improbable run to the Stanley Cup Finals. Unfortunately the run would come to an end at the hands of the Detroit Red Wings, but Francis's leadership in that season will always be remembered.
In 2004, Carolina traded the now 40-year old Francis to the Toronto Maple Leafs where he would complete his final NHL season that year.
In his first year of eligibility, Ron was inducted to the Hockey Hall of Fame.
Over his 23 season career, Francis received the Selke Trophy (1995), the Lady Byng Trophy (1995, 1998, 2002), the King Clancy Memorial Trophy (2002), and the NHL Plus-Minus Award (1995). He also played in four All-Star Games.
He sits fourth all-time in NHL points (1798), 2nd all-time in assists (1249), and 3rd all-time in games played (1731). His number ten jersey would be retired by the Hurricanes organization in 2006.
1st – Guy Lafleur
Position – Right Wing
When he wore #10 – 1972-85 (With Montreal); 1989 (With New York Rangers); 1990-91 (With Quebec)
Note: He also wore #44 in 1989 (With New York Rangers)
Regular Season Stats – 1126 GP – 560 G – 793 A – 1353 PTS – +453 – 399 PIM
Playoff Stats – 128 GP – 58 G – 76 A – 134 PTS – 67 PIM
Known for – Hall of Fame Induction, 5 Stanley Cups, 3 Art Ross Trophies, 3 Ted Lindsay Awards, 2 Hart Trophies, 1 Conn Smythe Trophy, 6-time selection to 1st All-Star Team, 6 All-Star Game appearances,
Background – Born 9/20/51 ; 6-ft-0, 185 lb
Guy Lafleur was drafted 1st overall in 1971 by the Montreal Canadiens, right ahead of Marcel Dionne, who was taken by the Detroit Red Wings 2nd overall.
He had just finished two incredible seasons with the Quebec Remparts of the QMJHL where he scored 379 points (233 goals) in 118 games.
In just his second season in the league, Lafleur helped the Habs win the Stanley Cup at the young age of 21. He would also hit the 50 goal plateau in the regular season in each of his first three seasons.
However it wasn't until his fourth year that he really took off. The 1974-75 campaign saw Guy score 53 goals and 119 points, his first of six consecutive 100-point seasons. Three of those six years saw him lead the league in points (three consecutive years from 1975-76 to 1977-78). The latter of those years he also led the league in plus-minus (+73), although his single season record for plus-minus came in the previous year (+89).
From 1975-76 to 1978-79 the Habs would win four consecutive Stanley Cups (five total for Lafleur), with the help of Lafleur's league-leading points totals in the latter three playoff runs. He would finish his career with 134 post-season points in 128 games. That last Cup year would be the last time Lafleur would see playoff success.
Guy was a game-changer. He racked up 153 power play goals and 97 game-winning over the course of career, not to mention the 404 even strength notches.
He retired shortly after Montreal GM Serge Savard refused to deal Lafleur following his request to be traded. This would not be the end for Lafleur, as he would return four seasons later, but this time with the New York Rangers. He would spend a single season in New York, before playing for his home province of Quebec for the last two seasons of his career.
Lafleur ranks 24th all-time in goals scored (560) and 26th all-time in points scored (1,353), however he holds the all-time team record in Montreal for assists (728), points, power play goals, and game-winning goals.
From 1976-78, Guy collected a pretty impressive set of hardware. In 1976 he won the Art Ross Trophy and Ted Lindsay Award. In 1977 he won the Art Ross, the Hart Trophy, the Conn Smythe Trophy, and the Ted Lindsay. In 1978, he won the Art Ross, the Hart, and the Ted Lindsay.
He was inducted to the Hall of Fame in 1988, before his decision to return. His number ten jersey was retired by the Canadiens (one of only seven Canadiens to receive the honor).
References:
On-Line Sources
Hockey-Reference.com
Hockeydb.com
Legendsofhockey.net
Wikipedia.org
Off-Line Sources
Stan Fischler; Shirley Fischler (2003). Who's Who in Hockey. Andrews McMeel Publishing. p. 243. ISBN 978-0-7407-1904-2.
Follow me on Twitter @yungspork