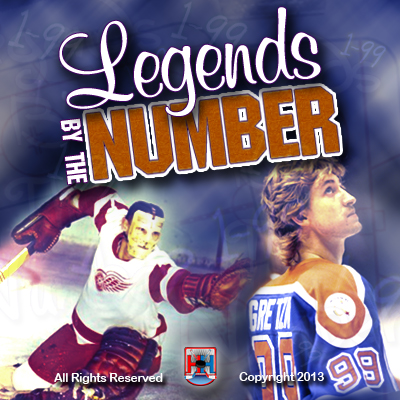 #12
*Hockey-Reference does not have jersey number listings from pre-1950s
**Note: +/- has only been recorded by the NHL since the 1967-68 season*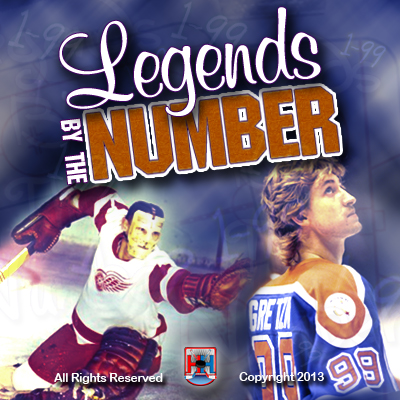 Honorable Mention: Peter Bondra, Patrick Marleau, Dickie Moore
3rd – Sid Abel
Position – Center/Left Wing
When he wore #12 – …1952 (With Detroit)*
Note: He also wore #20 in 1953-54 (With Chicago), and #4, #7, #9, #12, #14, #19, and #20 (earlier in his career)
Regular Season Stats – 612 GP – 189 G – 283 A – 472 PTS – ** – 376 PIM
Playoff Stats – 97 GP – 28 G – 30 A – 58 PTS – ** – 79 PIM
Known for – Hall of Fame induction, 3 Stanley Cups, 1 Hart Trophy, 2-time selection to 1st All-Star Team, 2-time selection to 2nd All-Star Team, 3-time All-Star
Background – Born 2/22/18; Died 2/7/2000; 5-ft-11, 170 lb
Sid Abel is best known for centering the famed "Production Line" with wingers Ted Lindsay (LW) and Gordie Howe (RW) beside him.
He was named captain in the 1942-43 season. That same season, he would lead the Detroit Red Wings to their first Stanley Cup in six seasons (third overall for the club). Abel and teammate Carl Liscombe would score 13 and 14 points respectively in the post-season, securing a 4-0 sweep of the Boston Bruins.
That 1943 Cup would be won even before the arrivals of Lindsay and Howe.
Before the next season however, Abel had enlisted in the Royal Canadian Air Force. He would miss two full seasons and most of the 1945-46 season as well. Coming back three years earlier without being able (no pun intended) to practice or work on hockey would end most young players' careers.
This would not be the case for Abel. His first season back in the league, he would score 48 points (1 shy of his then-high of 49) in 60 games. He would surpass that total in four of the next five seasons.
In 1948-49, Abel would score a career high 28 goals, helping him to win the Hart Trophy as league MVP. In the season after that league-leading performance, he would score 34 goals. The latter of those two seasons would also see Detroit win the Stanley Cup. Abel scored a league-leading six goals en route to his second Cup victory. In both years, he would be selected to the 1st All-Star Team
Sid's last season in Detroit came in 1951-52. He would score 53 points in 62 games (his fourth straight 50+ point season). In addition, he would win his third and final Stanley Cup the same season.
At age 33, Abel was traded to the Chicago Blackhawks, where he would serve as a player-coach.
After retiring as a player, Sid returned to Detroit in 1957-58 to coach his former team. He would remain as coach until the 1969-70 season. In his tenure he would lead the Wings to the Stanley Cup Finals four times, only to fall short in each season. After two short one-season stints coaching the St. Louis Blues and Kansas City Scouts, Abel retired from coaching.
He was elected to the Hall of Fame in 1969. His number twelve jersey hangs from the rafters of Joe Louis Arena.
2nd – Yvan Cournoyer
Position – Right Wing
When he wore #12 – 1964-79 (With Montreal)
Regular Season Stats – 968 GP – 428 G – 435 A – 863 PTS – +271** – 255 PIM
Playoff Stats – 147 GP – 64 G – 63 A – 127 PTS – – 47 PIM
Known for – Hall of Fame induction, 8 Stanley Cups, 1 Conn Smythe Trophy, 4-time selection to 2nd All-Star Team, 6-time All-Star
Background – Born 11/22/43; 5-ft-7, 178 lb
With a name like Yvan Cournoyer it's easy to guess what team he spent the duration of his career with.
Montreal's coach Toe Blake, at the time, did not see the hype with Cournoyer. He refused to give him acceptable playing time and he had noted that he was a "defensive liability." After a rookie season in which he scored just 7 goals and 17 points in 55 games, he would subsequently increase his points total in each of the next four season (29, 40, 60, 87).
In his 14 full seasons, he would score 40+ goals four times (three consecutive seasons from 1972-74). The Fischlers noted in their book "Who's Who in Hockey" that Yvan went to his father's machine shop and made pucks of steel to practice shooting. He shot these steel pucks in his basement to strengthen his shot and his wrists.
He wasn't just known for his goal-scoring abilities however. He was also known for his speed. Not many players in the league skated faster than Cournoyer at the time.
From his first full season, he would experience much post-season success. At the age of 21 he had himself his first Stanley Cup ring (1965). He would win a total of seven more (1966, 1968, 1969, 1971, 1973, 1976, 1978) throughout the course of his career.
Yvan's best post-season performance came in the 1973 playoffs, when he scored 15 goals and 25 points in 17 games, leading all playoff scorers in all three stat categories. He was awarded the Conn Smythe Trophy for his efforts.
He would be named captain of the Habs in 1975 following the retirement of Henri Richard, but his tenure would not last long. In December of 1978, Cournoyer would require back surgery that would end his career at 35.
On the all-time Montreal scoring list, Cournoyer is fourth in goals (428), seventh in assists (435), sixth in points (863), seventh in plus-minus (+271). He also ranks second in power play goals (112) and game-winning goals (61).
He was also a member of Team Canada in the 1972 Summit Series, scoring three goals.
Cournoyer would be inducted to the Hall of Fame in 1982. His number twelve would be retired (along with Dickie Moore's #12) in November of 2005.
1st – Jarome Iginla
Position – Right Wing
When he wore #12 – 1997-2013 (With Calgary); 2013 (With Pittsburgh); 2013-… (With Boston)
Regular Season Stats – 1274+ GP – 543+ G – 591+ A – 1134+ PTS – +66+ – 876+ PIM
Playoff Stats – 69+ GP – 32+ G – 29+ A – 61+ PTS – +7+ – 86+ PIM
Known for – 1 Art Ross Trophy, 1 Ted Lindsay Award, 2 Rocket Richard Trophy, 1 King Clancy Trophy, 1 NHL Foundation Player Award, 1 Mark Messier Leadership Award, 3-time selection to 1st All-Star Team, 1-time selection to 2nd All-Star Team, 6-time All-Star
Background – Born 7/1/77; 6-ft-1, 210 lb
Before the lockout-shortened 2013 season, it seemed as if Jarome Iginla would finish his career with the same team he started with. He had spent 15 seasons with the Calgary Flames, never winning a Stanley Cup. However, despite his lack of team success, he never requested a trade. Free Agency Day always falls on his birthday, yet he always stayed put.
Last season changed the course of Iginla's career. After Jarome gave the Flames' management of list of four teams he would accept a trade with. Those teams were the Blackhawks, the Kings, the Bruins, and the Penguins. One night, Jarome would accept a trade with one of those teams. Everyone in the hockey world went to bed with the weird thought of Iginla in a Boston Bruins jersey. They woke up the next morning to find Iginla wearing a Penguins jersey. Jarome had chosen Pittsburgh at the last minute.
The two teams would meet each other in the playoffs. Boston would proceed to sweep the Penguins right out of the post-season. In the off-season that followed, Iginla became a Bruin.
Many hockey fans probably didn't know that Iginla was actually drafted by the Dallas Stars 11th overall in 1995, but traded before he could play a game for them.
Jarome grew up in Edmonton, Alberta, so playing for inter-provincial rival Calgary had to have been awkward at first.
2001-02 was his breakout year that solidified his star-status. He surpassed 50 goals and 90 points (52G, 96P) as he led the NHL in both stat categories, thus winning him the Maurice "Rocket Richard" Trophy and Art Ross Trophy. (Fun fact: As I write this, Iginla is one goal away from tying Maurice Richard's 544). Two years later, Iginla would once again lead the league in goals with 41.
Throughout his career, he has been known as one of the best power forwards of his time. He is not afraid to drop the gloves when called upon, but he does so in moderation.
He is also known for his consistency in production. He has scored 20+ goals in every 82-game season he's played except for his sophomore year. He also has a points-per-game of 0.89 for his career.
His best chance to date of winning the Cup came in 2003-04. They took the Tampa Bay Lightning to seven games in the Stanley Cup Finals, but fell just short of winning it all. Iginla led all playoff scorers with 13 goals.
There is more in store for the 36-year-old Iginla who will undoubtedly be a Hall-of-Famer one day. There's a chance he can still win that long-eluded Stanley Cup. Only time will tell.
References:
On-Line Sources
Hockey-Reference.com
Hockeydb.com
Legendsofhockey.net
Wikipedia.org
Off-Line Sources
Stan Fischler; Shirley Fischler (2003). Who's Who in Hockey. Andrews McMeel Publishing. p. 243. ISBN 978-0-7407-1904-2.
Follow me on Twitter @yungspork