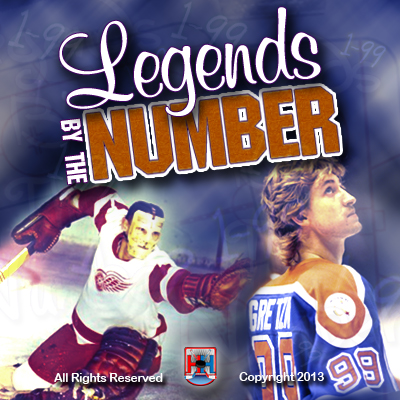 #13
*Hockey-reference doesn't have jersey number listings from pre-1950s
**Note: +/- has only been recorded by the NHL since the 1967-68 season*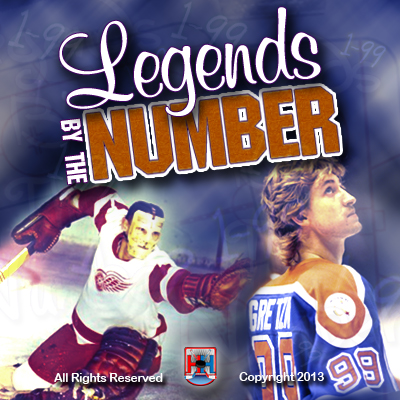 Honorable Mention: Bill Guerin, Slava Kozlov
3rd – Ken Linseman
Position – Center
When he wore #13 – 1983-84, 1991 (With Edmonton); 1985-90 (With Boston); 1992 (With Toronto)
Note: He also wore #26 from 1979-82 (With Philadelphia), #14 1980-82 (With Philadelphia), and #18 in 1990 (With Philadelphia)
Regular Season Stats – 860 GP – 256 G – 551 A – 807 PTS – +224 – 1727 PIM
Playoff Stats – 113 GP – 43 G – 77 A – 120 PTS – +14 – 325 PIM
Accolades – 1 Stanley Cup
Background – Born 8/11/58; 5-ft-11, 180 lb
Ken Linseman began his professional career after he was drafted 83rd overall by the Birmingham Bulls of the WHA. He spent one year in the NHL's rival league before he was drafted 7th overall after an impressive season in which he scored 76 points in 71 games.
In his first full season playing for his new team (1979-80), the Philadelphia Flyers, he scored nearly a point per game (79 points in 80 games). In his third full season, he scored 92 points (a career high) while also accumulating a career high 275 penalty minutes.
In 1982, Linseman was traded (along with Greg Adams) to the Hartford Whalers in exchange for Hall of Fame blueliner Mark Howe. Linseman was then re-directed to Edmonton in a second trade. In his second season with the Oilers, he would win the Stanley Cup. He scored 10 goals and 14 points in 19 playoff games. It was Ken's third trip to the Finals after his Flyers lost in 1980 (4-2) and the Oilers lost the year before (4-0).
Unfortunately for Linseman, he was traded to the Boston Bruins right as the Oilers dynasty began. In 1985, he became a Boston Bruin. His point totals would increase in each of the next two seasons (from 67 to 74 to 81).
After brief one-year stints with the Philadelphia Flyers (1990, partial season), the Oilers (again, 1991) and the Toronto Maple Leafs (1992 for two games), Linseman would leave the NHL (albeit for just five games) and play in the Italian Hockey League, with HC Asiago. He retired at 33 after the brief stint in Italy.
His career PPG was 0.94 after he scored 807 points in 860 regular season games. He was a playoff warrior, scoring 120 points in 113 post-season contests, including a 1988 run in which he scored 25 points in 23 games.
2nd – Mats Sundin
Position – Center
When he wore #13 – 1991-94 (With Quebec); 1995-2008 (With Toronto); 2009 (With Vancouver)
Regular Season Stats – 1346 GP – 564 G – 785 A – 1349 PTS – +73 – 1093 PIM
Playoff Stats – 91 GP – 38 G – 44 A – 82 PTS – +2 – 74 PIM
Accolades – Hall of Fame induction, 8-time All-Star, 2-time selection to 2nd All-Star Team, 1 Mark Messier Leadership Award
Background – Born 2/13/71; 6-ft-5, 231 lb
Mats Sundin was drafted in 1989, 1st overall, by the Quebec Nordiques. It was the first time any European player had been drafted 1st. In his first season (1990-91) he scored 23 goals and 59 points in 80 games. He increased that total to 76 the next year and 114 the year after. The latter of those years marked his career high in goals, assists, and points (at age 21).
Despite producing 334 points (135 goals) in Quebec, Sundin was traded to the Toronto Maple Leafs in the summer of 1994. Toronto fan favorite and captain Wendel Clark went the other way in the deal, putting a lot of weight on Sundin's shoulders. He would have to prove his worth quickly to Leafs fans. Fortunately for Mats, his performance did not disappoint.
His first season in a Toronto uniform came in the lockout-shortened 1995 season. He produced a point per game (47 points in 47 games) that year, and would fit in very quickly with the organization.
In his third season with the team he scored 41 goals and 94 points, his second best totals for both categories in his career.
While many Swedish players have become known solely for their skill and finesse facets, Mats was also known for his hard hits. At 6-ft-5, 231 lb, he was no stranger to throwing his body at opponents. This made him a very dangerous offensive threat.
In the 1996-97 season, Doug Gilmour, another popular fan favorite and captain, was traded to the New Jersey Devils. With a hole needed to fill in the captaincy role, Sundin was the man for the job. Once again, he had a lot to prove with this added responsibility.
Two seasons later he led his team to the Conference Finals, scoring a career high 8 goals and 16 points in the playoffs. Unfortunately for Mats, he would never win a Stanley Cup. He finished his career with 82 points in 91 post-season games.
After the 2004-05 lockout, Sundin scored more than a point-per-game in each of the next three seasons with Toronto.
Instead of finishing his career in Toronto, he decided to sign with the Vancouver Canucks for the 2008-09 season, which would prove to be his last in the NHL. He didn't sign until December 18th, and didn't play a game that season until January 7th, allowing him to play in just 41 games. He had one last shot at winning the Cup on a team that had just finished first in their division (100 points). Vancouver began by sweeping the St. Louis Blues in the Conference Quarter-Finals. However, Chicago would defeat them in Round 2 six games later.
Mats holds many team records for Toronto. He sits first in goals (420) and points (987), and second in assists (567). He scored the most power play goals in franchise history (124), as well as the most short-handed goals (23) and game-winning goals (79).
He is the all-time leader in career goals (564) and points (1093) among Swedish-born players. Only Nicklas Lidstrom (878) has more than Sundin's 785 assists.
Sundin would be inducted to the Hall of Fame in 2012. His number thirteen jersey was honored by the Maple Leafs organization in 2012 as well.
1st – Pavel Datsyuk
Position – Center
When he wore #13 – 2002-present (With Detroit)
Regular Season Stats – 814 GP – 270 G – 529 A – 799 PTS – +227 – 206 PIM
Playoff Stats – 140 GP – 36 G – 67 A – 103 PTS – +34 – 49 PIM
Accolades – 2 Stanley Cups, 4 Lady Byng Trophies, 3 Frank Selke Trophies, 3-time All-Star, 1-time selection to 2nd All-Star Team, 1 Plus-Minus Award
Background – Born 7/2/78; 5-ft-11, 198 lb
There are many adjectives that are synonymous with the way in which Pavel Datsyuk plays. The one that best describes him is not found in the dictionary however. That word is "Datsyukian." Anyone who has seen him play can attest for his unbelievable stick skills and dazzling dekes. Opposing teams cannot develop strategies to contain him, because he is unpredictable. YouTube is full of compilation videos and "best-of videos." The reason for this praise is simple. There simply isn't any player quite like him.
Would you believe me if I told you that Datsyuk was chosen in the sixth round of the 1998 NHL Draft (171st overall). Detroit had selected Ryan Barnes, Tomek Valtonen, Jake McCracken, Brent Hobday, Adam Deleeuw and Calle Steen already, and still were able to select Pavel. He was virtually unknown to all the other teams. Datsyuk would change that fact very quickly. Soon enough, he would become a household name.
His first season (2001-02) saw him play in 70 games. Red Wings fans know how rare it is for a rookie to play in that many contests. He scored a moderate 35 points in the regular season, but also had the opportunity to play on a Hall-of-Fame laden roster en route to a Stanley Cup.
He found himself wedged between left winger Boyd Devereaux and Hall-of-Fame right winger Brett Hull. The line would become known as "The Two Kids and An Old Goat Line." The following season Henrik Zetterberg (in his rookie season) would replace Devereaux.
After contributing three goals and six points (while playing an average of 10:40 a game), the experience of winning it all helped Datsyuk take off. His production would increase each season (or stay stagnant) until the end of the 2008-09 season.
His third year saw him score 30 goals for the first time (he has scored 30 goals twice since). He scored 87 points in his next two years, and 97 points in the following two years.
In 2007-08, Datsyuk's team-leading 66 assists and 97 points propelled Detroit to first place in the League (115 points). The previous season, the Red Wings tied for the league lead in points (113) only to falter come playoff time. This time was different though. In the 2008 playoffs, Pavel set career highs in games played (22), goals (10), assists (13), and points (23), all of which remain personal bests.
He was awarded the Frank Selke and Lady Byng Trophies following that season. As of January, 2014, Datsyuk has collected four Lady Byng Trophies (four straight years) and three Selke Trophies (three consecutive seasons). Only Bob Gainey has won more Selke Trophies (4) than Pavel. Only two players (and one besides Gretzky) have won more Lady Byng Trophies than him. As I write this, Datsyuk is one point shy of 800 for his career. He is nearly a career point-per-game player (0.98).
After the lockout-shortened 2013 campaign, there was much speculation as to whether Datsyuk would return home to play in the Kontinental Hockey League. During the lockout he signed briefly with CSKA Moscow, where he scored 11 goals and 36 points in 31 games. In June of 2013 however, Pavel would express his desire to stay in Detroit. He proved his loyalty by signing a three-year extension.
Currently Datsyuk is 35-years young. He still has two full years left on his deal. There are many chapters that may be added to his story in the coming years. Though it is not known what these next seasons will bring for Pavel and the Red Wings, one thing is for sure: Fans everywhere will be perched at the edge of their seats, just waiting for him to give them a reason to rise in utter amazement.
References:
On-Line Sources
Hockey-Reference.com
Hockeydb.com
Legendsofhockey.net
Wikipedia.org
Off-Line Sources
Stan Fischler; Shirley Fischler (2003). Who's Who in Hockey. Andrews McMeel Publishing. p. 243. ISBN 978-0-7407-1904-2.
Follow me on Twitter @yungspork
Love Reading About Hockey?

Subscribe to keep up-to-date with the latest and most interesting hockey news!
| | |
| --- | --- |
| | We hate spam just as much as you |