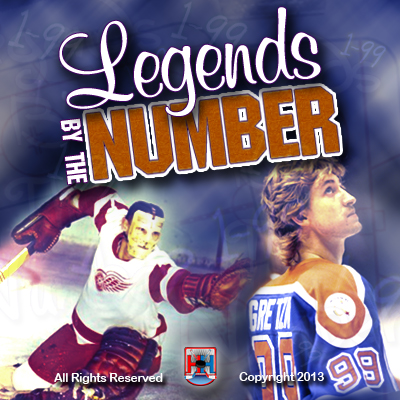 #20
Honorable Mention: Pete Mahovlich, Anton Stastny, Evgeni Nabokov, Robert Lang, Bob Pulford, Leo Boivin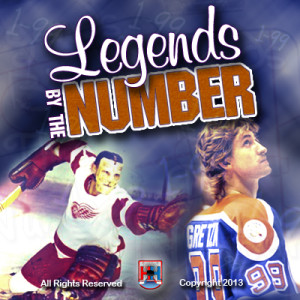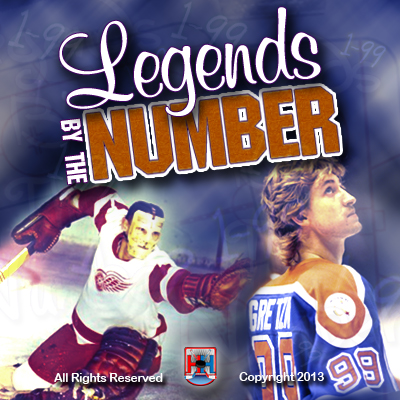 3rd – Gary Suter
Position – Defense
When he wore #20 – 1986-94 (With Calgary); 1994-98 (With Chicago); 1999-02 (With San Jose)
Regular Season Stats – 1145 GP – 203 G – 641 A – 844 PTS – +126 – 1349 PIM
Playoff Stats – 108 GP – 17 G – 56 A – 73 PTS – (-) 3 – 120 PIM
Accolades – U.S. Hockey Hall of Fame induction, 1 Stanley Cup, Calder Memorial Trophy, NHL All-Rookie Team, 1-time selection to Second All-Star Team, 4-time All-Star
Background – Born 6/24/64; 6-ft-0, 215 lb
Defenseman Gary Suter was drafted in the ninth round, 180th overall in the 1984 NHL Entry Draft by the Calgary Flames. For a player that would later become arguably the best American-born defenseman in league history, I'd say that was a steal.
He played one more year of college hockey for the University of Wisconsin before joining the Flames the following year. In that season, he scored 51 points in 39 games (12 more points than the season before the draft).
In his rookie season, he played in all 80 games, scoring 18 goals and 68 points while spending 141 minutes in the penalty box. This performance earned him the Calder Trophy for rookie of the year. He also scored 10 points in 10 playoff games that year.
Suter missed 12 games in his sophomore season due to a knee injury, but he still managed to score 48 points. He would rebound the following year when he scored a career-high 70 assists and 91 points in 75 games (including 21 goals). He was selected to the Second NHL All-Star Team and also to his second All-Star Game. He was a +39 as well, also a career-best. Suter would again score 10 points in the playoffs (in nine games) with the Flames being swept in round two by the Edmonton Oilers.
In 1988-89, he missed 16 games due to an emergency appendectomy, although he was still a near point-per-game player, scoring 62 points in 63 games. In the playoffs he was forced out again, this time with a broken jaw in round one. The Flames would go on to win the Stanley Cup with Suter watching from the sidelines. Though he wasn't able to physically help the team win, he remained a vital piece to the puzzle in Calgary.
The next two seasons saw Gary put up 70 or more points, and in 1992-93 he scored 81 in 81.
At the 1994 trade deadline, he was surprisingly traded to the Hartford Whalers. The next day he was traded to the Chicago Blackhawks. He was unable to adjust well for the remainder of the season, managing just 5 points in 16 games.
In the lockout-shortened 1995 season, Suter scored 37 points in 48 games. The following year, he scored 20 goals and 67 points, his highest point total with a team other than Calgary. After a dismal 1996-97 campaign in which he scored a full-season career-low 28 points in 82 games, he put up 42 points in what would prove to be his last year in Chicago.
In the summer of 1998, he was traded to the San Jose Sharks. He would play just one game in his first season in California due to a "microbe in his triceps" resulted in a three-surgery effort to fight the infection. He also needed another surgery to fix a hole in his heart (not metaphorically due to missing a full season of hockey).
He would return in 1999-00, playing three more seasons with the Sharks, scoring 34, 34, and 33 points respectively. You can't say he lacked consistency, even in his final seasons. He would retire in September of 2002.
On the international stage, Gary had played in one World Junior Championship, 2 World Championships, 2 Canada Cups, 1 World Cup of Hockey, and two Olympics. He won a silver medal in 2002 games.
He was inducted to the U.S. Hockey Hall of Fame in 2011.
2nd – Luc Robitaille
Position – Left Wing
When he wore #20 – 1987-98, 1999-06 (With Los Angeles); 1995 (With Pittsburgh); 1996-97 (With New York Rangers); 2002-03 (With Detroit)
Regular Season Stats – 1431 GP – 668 G – 726 A – 1394 PTS – +72 – 1177 PIM
Playoff Stats – 159 GP – 58 G – 69 A – 127 PTS – (-) 17 – 174 PIM
Accolades – Hall of Fame induction, 1 Stanley Cup, Highest scoring left winger of all-time, Calder Memorial Trophy, NHL All-Rookie Team, 8-time All-Star, 5-time selection to First All-Star Team, 3-time selection to Second All-Star Team
Background – Born 2/17/66; 6-ft-1, 215 lb
Luc Robitaille was drafted by the Los Angeles Kings in the same draft as Gary Suter, just nine spots ahead of him: 171st overall in the ninth round. This was also the same draft that saw Hall of Famer and 700+ goal scorer Brett Hull taken 117th in the sixth round by the Flames. Even more embarrassing is that baseball Hall-of-Fame pitcher Tom Glavine was taken 69th overall, more than 100 spots ahead of Luc. But Glavine never played in the NHL you say. And you would be right. He was also drafted by the Atlanta Braves the same year. Easy Bo Jackson. Next time be clearer about your career choice please.
Dave Taylor (a name that LBTN readers should recognize) and Robitaille are the two lowest drafted players to amass 1,000 points.
At 17, Luc played for the Hull Olympiques of the QMJHL prior to being draft. He put up 85 points in 70 games. When the Kings didn't think Luc was ready for the NHL, they let him play two additional seasons with Hull (not Brett Hull). In 1984-85 he scored 148 points in 64 games, and his third year in junior, he scored 191 points in 63 games. A trophy would later be made in his honor, given to the QMJHL club that scores the most goals in the regular season.
At 20 years old, Robitaille made his NHL debut in the 1986-87 season, scoring 84 points in 79 games. He would easily win the Calder Trophy. He was selected to the NHL All-Star Team for the first of seven consecutive seasons that year (five to the First All-Star Team). Instead of a sophomore slump, he scored 53 goals and 58 assists for 111 points in 80 games the following year. He would play in the first of eight All-Star Games in 1988 (including six consecutive).
In all eight seasons he spent in Los Angeles, he scored 40+ goals in each of them. He scored 50+ goals three times, including his career-best 63 goal outburst in 1992-93. In that span he also scored 80+ points in each season, including 90+ six times and 100+ four times. 1993 also saw the Kings reach the Stanley Cup Finals with Robitaille scoring 22 points in 24 games.
In an effort to change things up in L.A., the Kings dealt Luc to the Pittsburgh Penguins. He spent a single season in Pittsburgh in which his points-per-game dropped to a career-low 0.91. He was again traded in the summer of 1995, with Ulf Samuelsson to the New York Rangers in a trade that included Petr Nedved and Sergei Zubov going the other way.
In two seasons with New York, his points-per-game dropped to 0.90 in 1995-96 and 0.70 the year after. The latter of those two years saw his former teammate in L.A. Wayne Gretzky join the Rangers. Meanwhile in Los Angeles, the Kings had missed the playoffs in each of the three seasons after the trade. With Luc, they had made the playoffs all but one season (his last in 1993-94).
In the summer of 1997, Luc and the Kings would be reunited in his second stint with the franchise as he was traded to L.A. for Kevin Stevens. This was Dave Taylor's first move as general manager.
His return was hampered by injury, limiting him to 40 points in 57 games. He would rebound in 1998-99, scoring 74 points for the first of two consecutive 74-point seasons. In his first season back however, L.A. made the playoffs again.
2000-01 would be his last with the Kings (again). He scored 88 points at age 34, the highest total since 1992-93.
Aging and Cup-starved, Robitaille decided to sign with the Detroit Red Wings as a free agent, who had just acquired a guy by the name of Brett Hull, and goaltender Dominik Hasek. They were poised for a long playoff run.
Though playing a much more diminished role on a star-filled team, Luc still scored 30 goals and 50 points in 81 regular season games, adding another 9 in 23 playoff games. He would finally win the long-eluded Stanley Cup in 2002.
Robitaille's production dropped to just 31 points in the same amount of games as the previous year. In the summer of 2003 he signed with the Kings again for his third and final stint. He added a combined 37 goals in his final two seasons in the NHL, giving him 668 for his career. This allowed him to pass Brendan Shanahan for most goals all-time by a left winger. He also passed in the 2003-04 season for second all-time in assists (726). His last point recorded in 2003-04 allowed him to become the highest scoring left winger of all-time, passing Johnny Bucyk (1369 points).
Luc was inducted to the Hall of Fame in 2009 after retiring in 2006 at age 39. His number twenty jersey was retired by the Kings organization in 2007.
He is currently the President of Business Operations and Alternate Governor of the Kings.
1st – Ed Belfour
Position – Goalie
When he wore #20 –1997 (With San Jose); 1998-02 (With Dallas); 2003-06 (With Toronto); 2007 (With Florida)
Note: He also wore #31 in 1989 (With Chicago) and #30 from 1990-97 (With Chicago). He switched to #20 in honor of Vladislav Tretiak, who was the goalie coach while he was with the Blackhawks.
Regular Season Stats – 963 GP – 484 W – 320 L – 125 T – 76 SO – 2.50 GAA – .906 SP
Playoff Stats – 161 GP – 88 W – 68 L – 14 SO – 2.17 GAA – .920 SP
Accolades – Hall of Fame induction, 1 Stanley Cup, Calder Memorial Trophy, NHL All-Rookie Team, 2 Vezina Trophies, 4 Jennings Trophies, 2-time selection to First All-Star Team, 1-time selection to Second All-Star Team, 5-time All-Star
Background – Born 4/21/65; 5-ft-11, 202 lb
Ed Belfour made it to the NHL in the hardest way possible. He was never drafted, meaning he had to put forth an extraordinary amount of work and effort to play professional hockey. In 1986-87 he played one season with the University of North Dakota, going 29-4-0. This convinced the Chicago Blackhawks to sign the 21-year old. After signing, Belfour was assigned to the Saginaw Hawks of the IHL. There he went 32-25-0 with a 3.19 GAA (much higher than his collegiate GAA of 2.37). In 1988-89 he spent 29 games in the minors and 23 games in the NHL. His 23 games were unimpressive to say the least.
When he finally his made NHL debut at age 23 he went 4-12-3 with a 3.87 GAA and .878 SP. He played his 1989-90 season with the Canadian national team. He was called up by the Hawks in the post-season, where he went 4-2 with a .915 SP and 2.49 GAA.
Fortunately Chicago management had faith in Belfour, because the following regular season he went 43-19-7 with a league-leading 2.47 GAA and .910 SP. He won the Calder Trophy, the Vezina Trophy, and the Jennings Trophy, as well as being named to the NHL All-Rookie Team and the First All-Star Team in his first full season. Talk about a turnaround!
In 1991-92 his record was a more mediocre 21-18-10, although he did lead the NHL with five shutouts (the first of four consecutive seasons that he would lead the league in shutouts). That season saw Dominik Hasek come into play. It was his first season in the league, playing in 20 regular season games with a record of 10-4-1. Naturally Chicago opted to start Hasek in the playoffs. But after Hasek started three games, losing in two and getting pulled in another (3.04, .886), Belfour came in and saved the day, winning 12 straight games as Chicago cruised to the Stanley Cup Finals. Unfortunately, the Pittsburgh Penguins outmatched the Hawks and defeated them in four games.
The Blackhawks traded Hasek the following summer, making Belfour the permanent starter, and he did not disappoint. The next season saw Ed win 40+ games for the second time in three seasons. His 41-18-11 record (including seven shutouts) won him his second Vezina Trophy as the league's top netminder as well as another Jennings Trophy for fewest goals against.
During the 1996-97 campaign, he was traded to the San Jose Sharks after going 11-15-6 in 33 games that season. His 3-9-0 record with the Sharks would prove no better. In the off-season he signed with the Dallas Stars as a free agent.
In his first year as a Star, at age 32, he went 37-12-10, winning his third Jennings Trophy with a 1.88 GAA and .916 SP. Both stats marked career highs for Belfour. In the playoffs, Dallas reached the Conference Finals, but fell to the Detroit Red Wings in six games. He went 10-7 with a .922 SP and the lowest playoff GAA in the league, 1.79.
In 1998-99 his stats were nearly identical: 35-15-9, 1.99 GAA (his fourth Jennings Trophy), .915 SP. The difference this time, came in the post-season. He went 16-7 en route to his first (and Dallas's first) Stanley Cup. He set a personal best with an astounding .930 save-percentage and 1.67 goals-against average.
The year after winning the Cup, Belfour went 32-21-7, leading the NHL in save-percentage for the second time in his career (.919). They would come very close to winning back-to-back championships that year. He went 14-9 with a new personal best and career-high .931 SP and 1.87 GAA. An even more impressive stat in the 2000 playoffs was that Belfour faced a post-season career-high 651 shots, making a league-best 606 saves. And after facing such a barrage of shots, he still emerged with the highest post-season save-percentage of his career at age 34. They came within two wins of the Cup, but were defeated by New Jersey in six games.
In the summer of 2002, he was traded to the Toronto Maples Leafs after a disappointing 2001-02 season. He won 30+ games in his first two seasons (.922, 2.26 in 2002-03; .918, 2.13 in 2003-04). His third and final season with the Maple Leafs came in 2005-06, following the NHL lockout. He would post his worst record since 1996-97 (22-22-4), his lowest save-percentage since his rookie season (.892), and his highest goals-against average since his rookie season (3.29).
Was he finished at age 40? Nope. Apparently it's all the rage for NHL netminders between the ages of 39 and 41 to finish their careers in the same state as their retirement home, Florida (also see Tim Thomas). At 41, Belfour went 27-17-10 with a .902 SP and 2.77 GAA. He retired along with new Panthers teammate and fellow over-40 club member Joe Nieuwendyk (40). Gary Roberts (40) also played for Florida in 2006-07, but would eventually finish his career in Tampa Bay, because they served better porridge there. I'm kidding…probably.
Belfour finished his NHL career with 484 wins, which is third-best all-time. Only Patrick Roy and Martin Brodeur have won more games. His 76 shutouts put him at ninth all-time (tied with Tony Esposito).
Hold on, I'm not finished yet, or should I say, Belfour wasn't finished yet. In 2007 he signed on to play in the HockeyAllsvenskan (the second-highest league in Sweden). At age 42 he went 16-3-1 with a 1.79 GAA (league-best) and .921 SP. 7 of those 16 wins were shutouts, which set a league record. He performed well in the playoffs, posting a .911 SP and 2.59 GAA, but he went 4-5 in nine games.
On the international stage, Ed won gold at the 1991 Canada Cup and in 2002 at the Olympic Games.
He was inducted to the Hall of Fame in 2011.
*Hockey-reference doesn't have jersey number listings from pre-1950s
**Note: +/- has only been recorded by the NHL since the 1967-68 season
***Note: playoff +/- has only been recorded by the NHL since the 1983-84 season
References:
On-Line Sources
Hockey-Reference.com
Hockeydb.com
Legendsofhockey.net
Wikipedia.org
Off-Line Sources
Stan Fischler; Shirley Fischler (2003). Who's Who in Hockey. Andrews McMeel Publishing. p. 243. ISBN 978-0-7407-1904-2.
Follow me on Twitter @yungspork