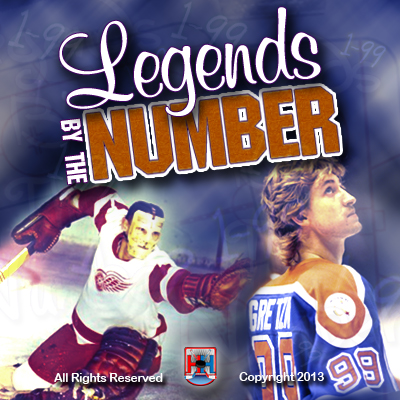 #21
Honorable Mention: Guy Carbonneau, Bob Baun, Tony Granato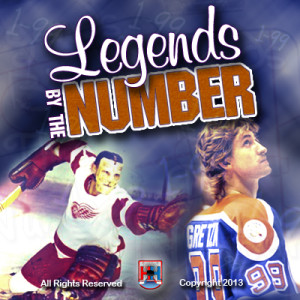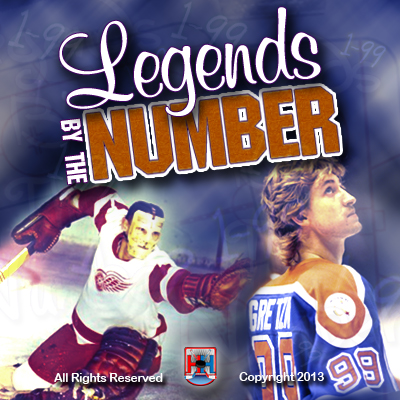 3rd – Borje Salming
Position – Defense
When he wore #21 – 1974-89 (With Toronto); 1990 (With Detroit)
Regular Season Stats – 1148 GP – 150 G – 637 A – 787 PTS – +175 – 1344 PIM
Playoff Stats – 81 GP – 12 G – 37 A – 49 PTS – +13*** – 91 PIM
Accolades – Hall of Fame induction, 1-time selection to First All-Star Team, 5-time selection to Second All-Star Team, 3-time All-Star
Background – Born 4/17/51; 6-ft-1, 193 lb
Borje Salming was a pioneer in his own right. At a time when it rare to see a European NHLer, Borje Salming had to make it in the hard way, by impressing a scout. After the Toronto Maple Leafs sent scouts to Sweden in 1973, one of them noticed the solid play of Borje who was playing in the Swedish Elite League from the age of 19 to 21. In 1972-73 he scored 10 points in 10 games, which marked his best production to date. He was originally a defensive defenseman before he reached the NHL.
He signed with Toronto in May of '73 and would make his NHL debut later that year. In his rookie year he scored 39 points in 76 games, but as time went on, he became more accustomed to playing in North America. His third season saw his point total spike by 20 from the previous year. From 1976-77 to 1979-80 he notched 70+ points each year, including his career high of 66 assists and 78 points in 1976-77.
In 1979-80 he scored a career-high 19 goals while continuing to establish himself as a force to be reckoned with. He spent 94 minutes in the sin bin that season, which proved to be a steep, upward trend. The very next season, at age 29, he recorded 154 PIM and the year after, 170. This quashed all notions of Swedish (or European) players being stereotyped as "soft."
He spent 16 seasons in Toronto, being named to the First All-Star Team once and the Second All-Star Team five times. He would also play in three All-Star Games. Although he found much personal success, the Maple Leafs' winning ways ended in 1967, meaning Salming had little opportunity to find playoff success.
Salming made everyone around him better. This is noted in his franchise-record +155 rating (56 points better than Mats Sundin). He still ranks first in team history in assists (620) and fourth in points (768). His 1292 career penalty minutes sit fifth behind Tim Horton, Wendel Clark, "Tiger" Williams, and Tie Domi. Only Horton and George Armstrong have played more games in a Maple Leafs uniform than Borje.
At age 38, he would finish his NHL career after playing a single season with the Detroit Red Wings. I specified his "NHL" career because he was not done playing professionally. The year after he left the NHL (1990-91), he rejoined the Swedish League to play for AIK Solna. He would spend three seasons with the team and he brought his NHL physicality with him. In his last season in Sweden (age 21) he recorded 10 penalty minutes in 14 games (and 20 in 14 games the previous season). At age 40 he spent 98 minutes in the box, while scoring 20 points in 38 games.
1940 also saw Salming play in his first and only Olympics. In eight tournament games he scored four goals and seven points.
He retired for good following the 1992-93 season at age 41. He was inducted into the Hockey Hall of Fame in 1996, his first eligibility. In the process, Borje became the first Swedish-born player to receive such an honor.
His number 21 jersey was honored by the Maple Leafs organization in 2006.
2nd – Peter Forsberg
Position – Center
When he wore #21 – 1995 (With Quebec); 1996-04, 2008, 2011 (With Colorado); 2006-07 (With Philadelphia); 2007 (With Nashville)
Regular Season Stats – 708 GP – 249 G – 636 A – 885 PTS – +238 – 690 PIM
Playoff Stats – 151 GP – 64 G – 107 A – 171 PTS – +54 – 163 PIM
Accolades – 2 Stanley Cups, Calder Memorial Trophy, Hart Trophy, Art Ross Trophy, NHL All-Rookie Team, 3-time selection to First All-Star Team, 5-time All-Star
Background – Born 7/20/73; 6-ft-0, 205 lb
Many hockey fans know that Peter Forsberg began his NHL career with the Quebec Nordiques. But many do not know what team he was actually drafted by.
He was chosen sixth in the 1991 NHL Draft by the Philadelphia Flyers, though he would never play a game with the franchise (until much later). Philadelphia orchestrated a blockbuster trade in the summer of 1992 that sent Forsberg, Steve Duchesne, Kerry Huffman, Mike Ricci, Ron Hextall, the Flyers' 1st Round pick in 1993, $15 million, and future considerations, which resulted in Chris Simon and another Flyers' 1st Round pick, to Quebec, all for Eric Lindros.
Both Forsberg and Lindros were taken in the same round of the 1991 draft, just five spots apart (Lindros being picked first overall). After Eric refused to sign with the Nordiques, he was forced to be moved. Lindros was seen as the more complete player and the most NHL-ready of the two (and of the entire draft). The deal worked well for Philadelphia immediately, as Lindros scored 75 points in 61 games in his rookie season. He would go on to become one of the best power forwards in the game.
Whereas Lindros jumped into action immediately at age 19, Forsberg did not make his NHL debut until two seasons later, at age 21. However, in his rookie season, his 50 points in 47 games in the lockout-shortened 1995 campaign would earn him the Calder Trophy, an accomplishment that Lindros did not achieve despite a strong first-year performance. In his first opportunity to play a full 82-game season a year later, Forsberg scored an outstanding 30 goals, 86 assists, and 116 points in 82 contests. All three totals marked career-highs at the young age of 22.
That same season, the Avalanche, in their first season since their relocation from Quebec, would go on to win it all. Colorado had finished first in their division for the second year in a row, and just the second time since 1985-86. Both Forsberg (116) and teammate Joe Sakic (120) were among the top-five point producers in the league. Sakic was the goal-scorer, scoring 51, while Forsberg was the set-up man, recording 86 assists. After requiring six games to win the first three playoff rounds, they breezed by the Florida Panthers in a four-game sweep to win the franchise's first-ever Stanley Cup. Peter scored 21 points (including 10 goals) in 22 post-season games.
In his third season, he took over the team lead in points, beating out Sakic 86-to-74. He would do the same for the next two seasons as well. In the 1999 playoffs, Colorado did not make it to the fourth and final round. However, this did not stop Forsberg from leading the league with 24 post-season points in just 19 games.
In 2001 he would win his second Stanley Cup with the Av's. Forsberg was unable to continue playing after Colorado won the second round due to having surgery to remove his spleen. This caused him to miss the entire 2001-02 regular season. Being the hockey player that he was, he returned in the 2002 playoffs, leading all scorers with 18 assists and 27 points in just 20 games.
After missing the previous season, Forsberg rebounded in 2002-03, extending his dominance from the '02 playoffs. He scored a league-leading 77 assists and 106 points, winning the Art Ross and Hart Trophies. This helped teammate Milan Hejduk score a league-leading and career-best 50 goals.
During the 2004-05 lockout, he kept busy by signing on to play with MODO (the team he played with from age 16 to 21) of the Swedish Elite League. He scored 39 points in 33 games.
When the NHL resumed in 2005-06, Colorado faced salary cap problems after the cap was implemented with the new collective bargaining agreement. Instead of taking a drastic pay cut, he decided to sign with the Flyers. Forsberg scored 75 points (60 games) his first year in Philly, while scoring 40 in 40 the following year. He was forced to miss handfuls of games due to various injuries in that time.
Before the 2007 trade deadline, he was dealt to the Nashville Predators for Scottie Upshall, Ryan Parent, a first-rounder used to select Jonathon Blum (after the pick was later traded back to the Predators), and a third-round pick. He would finish the season with 15 points in 17 games in Nashville.
Without a contract and still recovering from injuries, Forsberg sat out most of the 2007-08 season before signing with the Avalanche in February. He would only be able to play nine games, but he still managed 14 points. Later that year he signed with MODO again, playing in all of three games in 2008-09 and scoring 30 points in 23 games in 2009-10.
He tried to mount a comeback to the NHL in 2011, but after two uncharacteristically pointless games, he called it a career at age 37.
Forsberg's career 1.25 points-per-game is best amongst all Swedish-born NHL players.
His number 21 jersey was retired by the Avalanche organization prior to the 2011-12 season. He is eligible to be inducted into the Hall of Fame in 2014.
1st – Stan Mikita
Position – Center/Right Wing
When he wore #21 – 1959-80 (With Chicago)
Regular Season Stats – 1394 GP – 541 G – 926 A – 1467 PTS – +159 – 1270 PIM
Playoff Stats – 155 GP – 59 G – 91 A – 150 PTS – *** – 169 PIM
Accolades – Hall of Fame induction, 1 Stanley Cup, 2 Hart Trophies, 4 Art Ross Trophies, 2 Lady Byng Trophies, Lester Patrick Trophy, 6-time selection to First All-Star Team, 2-time selection to Second All-Star Team, 9-time All-Star, pioneer of the curved stick
Background – Born 5/9/40; 5-ft-9, 169 lb
Stan Mikita began his NHL career at the age of 19, scoring just 26 points in 67 games while racking up 119 penalty minutes. By this time, Bobby Hull was in his third full season in the league and had led the league in goals (39) and points (81) that same season. Mikita and Hull would form a dynamic scoring duo.
He and teammate Hull became the pioneers of the curved stick. It became a trend that completely changed the course of hockey history. The invention occurred by accident. After breaking a stick while practicing, Stan shot a puck in frustration with the now curved blade, and he was impressed with the result. The rest of history.
Mikita would win his first and only Stanley Cup in just his second year in the league. He contributed 11 points in 12 post-season games to help the Blackhawks defeat the Montreal Canadiens and Detroit Red Wings.
From 1961-62 to 1974-75, Mikita scored 70+ points in thirteen of fourteen seasons. He scored 80+ nine of those years, leading the league two pairs of consecutive seasons (1964-65; 1966-67) with 89/87 and 97/87 points in those four years. 1966-67 was his best statistical season in which he scored the 97 points and also led the league with 1.39 points-per-game. He also led the NHL in assists for three consecutive seasons from 1965 to 1967.
In 1964-65 he set a career-high with 154 penalty minutes (up from 146 the year before). Fighting was a big part of Stan's game. Although he stood just 5-ft-9 and weighed only 169 pounds, he never backed down from a challenge. According to hockey historian Stan Fischler, that would all change when his daughter saw him fighting all the time and landing himself in the penalty box. The next season his PIM dropped by nearly 100 minutes to 58, and the next two seasons to 12 and 14 respectfully. The latter two years won him the Lady Byng Trophy for gentlemanly play. Talk about a turnaround.
Following the 1971-72 campaign, Hull left for the WHA. However, Mikita seemed unfazed on the score sheet, as he recorded three consecutive 80+ point seasons from 1973 to 1975. His first year without Hull saw him set a career-high with 1.46 points-per-game (up from 0.88 the year before).
He never really showed any signs of slowing down before the 1977-78 season that saw him score 59 points in 76 games at age 37, which is still not at all unimpressive. His 0.78 PPG was the lowest since his rookie season.
Mikita retired during the 1979-80 season. At the time, he ranked third all-time in points. Currently he ranks 14th. He ranks first all-time in assists and points for Chicago, as well as second in goals only to Bobby Hull.
Later in the year, Chicago would retire Mikita's number 21 jersey. He was inducted into the Hall of Fame in 1983.
*Hockey-reference doesn't have jersey number listings from pre-1950s
**Note: +/- has only been recorded by the NHL since the 1967-68 season
***Note: playoff +/- has only been recorded by the NHL since the 1983-84 season
References:
On-Line Sources
Hockey-Reference.com
Hockeydb.com
Legendsofhockey.net
Wikipedia.org
Off-Line Sources
Stan Fischler; Shirley Fischler (2003). Who's Who in Hockey. Andrews McMeel Publishing. p. 243. ISBN 978-0-7407-1904-2.
Follow me on Twitter @yungspork