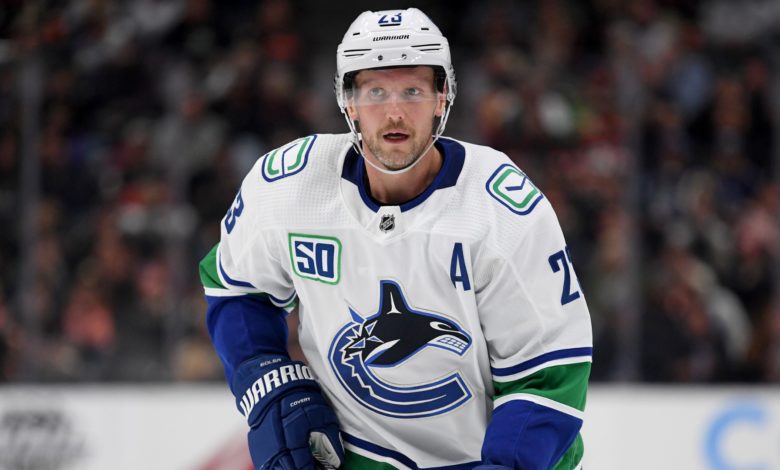 Alex Edler has signed a one year deal worth $3.5M with the Los Angeles Kings.
Edler was selected by the Canucks in the third round (No. 91) in the 2004 NHL Draft after they were tipped off to his potential by former captain Thomas Gradin, who worked as a scout for the organization. His calm under pressure, passing ability and heavy shot are characteristics that have become increasingly valued over time.
Born in Ostersund, Sweden, Edler was playing for Jamtlands HF when selected by Vancouver, and after a year with the Modo junior team he relocated to Kelowna to play in the Western Hockey League, where he scored 13 goals and 53 points in 62 games.
Turning pro in 2006, the rangy defenseman played 22 games for the Canucks, scoring his first NHL goal against the Anaheim Ducks on Nov. 30, 2006, and played 49 games with Manitoba of the American Hockey League.
The 2010-11 season would offer ecstasy as well as heartache for Edler and the Canucks. After missing 31 games because of back surgery, Edler returned to the lineup April 7, 2011, just as the Canucks, who won the Presidents' Trophy, were finalizing plans for an extended run in the Stanley Cup Playoffs. Vancouver eliminated the Chicago Blackhawks, Nashville Predators and San Jose Sharks before reaching the Stanley Cup Final against the Boston Bruins. The Canucks would lose in seven games and Edler, who scored 11 points in 25 postseason games, played Game 7 despite two broken fingers.
The following season, Edler scored 11 goals and 38 assists in games and was selected for the 2012 NHL All-Star Game. He signed a six-year contract with the Canucks on Jan. 18, 2013.
Edler has since set new Canucks records in points, games played, goals and assists by defensemen.