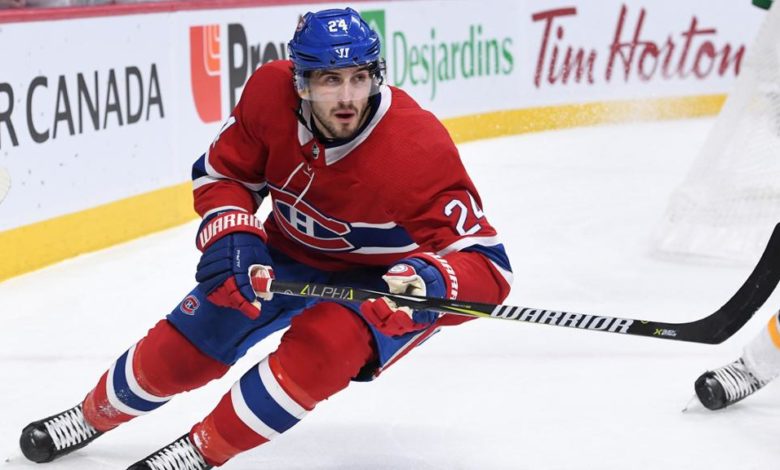 The Los Angeles Kings Have Signed Phillip Danault To A 6-Year, 33M deal (5.5M AAV).
Phil Danault has signed with the LA Kings, six years, $5.5M AAV@TSNHockey @TheAthletic

— Pierre LeBrun (@PierreVLeBrun) July 28, 2021
Danault's junior career was spent largely with Victoriaville, his hometown club in the Quebec Major Junior Hockey League. He excelled there, winning the Guy Carbonneau Trophy as the league's best defensive forward in 2010-11, and scoring 71 points the following season.
That was the good news. The bad news was that the locals had wanted to see Danault in a Montreal Canadiens sweater, but their beloved Canadiens instead selected Nathan Beaulieu with the No. 17 pick in the 2011 NHL Draft. Danault was drafted by the Chicago Blackhawks with the No. 26 pick. Their disappointment, however, wouldn't last long.
Danault split the 2012-13 season between Victoriaville and Moncton and had 85 points. Except for a two-game stint with the Blackhawks in November 2014, Danault spent the next two seasons with Rockford of the American Hockey League, where the 6-foot, 200-pound left wing had 19 goals and 64 points in 142 games.
Danault was called up to the Blackhawks in December 2015, and played 30 games, with his only goal coming on Jan. 8, 2016, in a 3-1 victory against the Buffalo Sabres.
On Feb. 26, 2016, the Blackhawks traded Danault to Montreal, where he not only had three goals and five points in 21 games but made the people of Victoriaville very happy.
Danault agreed to a three-year contract with the Canadiens on July 15, 2018. He scored his first NHL hat trick in a 4-3 overtime victory against the Vegas Golden Knights on Dec. 22, 2018.
He finished the 2018-19 season with a career-high 53 points (12 goals, 41 assists), and finished seventh in voting for the Selke Trophy.