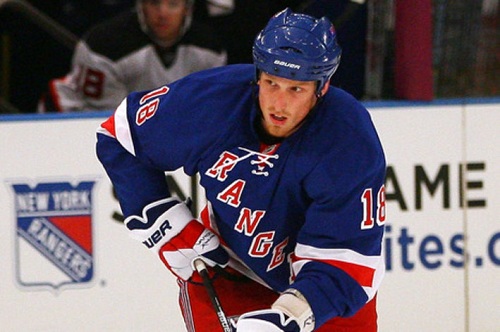 Armed with a protective visor, New York Rangers' key defensemen Marc Staal made his long-awaited return to Madison Square Garden Monday night to square off against the Washington Capitals in game three of the Stanley Cup Playoffs.
Staal, 26, a former National Hockey League All-Star and a crucial component of the Rangers defense, sat out 29 consecutive games after suffering multiple fractures to the orbital bone above his right eye. Staal was struck by a puck to the eye during a game March 5 and immediately collapsed to the ice.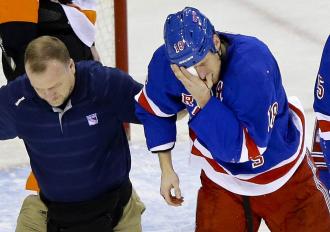 This season, the New York chapter of the Professional Hockey Writers' Association nominated Staal for the NHL's Bill Masterton Memorial Trophy for perseverance, sportsmanship and dedication to hockey. Staal remained resilient and persevered in the face of adversity several times while playing hockey at the elite level.
In the 2012-2013 season, Staal suffered a concussion and missed 37 games. The concussion was a result of a dangerous hit by his older brother, Carolina Hurricanes' captain Eric Staal.
In an interview with New York News Daily writer Pat Leonard, Staal's father, Henry Staal, detailed the positive outlook that helped Marc overcome his two most recent major injuries.
Staal's father noted that last season's injury may have caused some tension amongst the Staal brothers, but he felt that Marc reframed the situation with his "let's move forward" attitude.
"It is tough, but the one thing, Marc being Marc, just the way he is, he deals with things a lot better than I probably would, I'll tell ya," Henry Staal told Leonard, applauding his son's resiliency. "He has a pretty positive attitude with most things. He just says this is what I've got to do, I'm not going to look back, I'm looking forward. And that's what he's done with this injury and previous injuries, as well."
Monday Night, Staal proved just that. With blurred vision in his right eye, and bruises still encompassing the recently injured area, Staal took to the ice. The highly valued Rangers defensemen found himself thrown right into the action, starting the game in the opening shift and recording more ice time than all but eight of his teammates, according the Elias Sports Bureau.
Monday night's game was a perfect display of Marc Staal's dedication and hard work. His coaches had nothing but high praise for their assistant captain.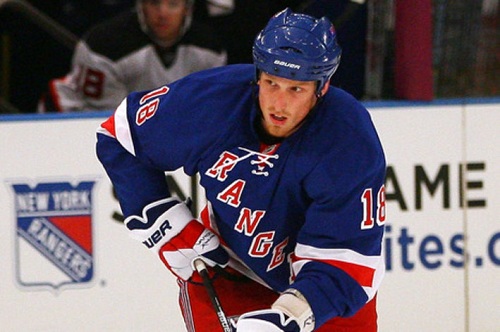 "The fact that he has overcome two major injuries in the last two years is a testament to his character," Mike Sullivan, assistant coach and defensive coach for the Rangers, said.
Staal helped propel the Rangers to a crucial 4-3 victory over Washington Monday night that helped slice the Capitals playoff series lead to one. What Marc Staal brings to the table is the ability to shut down high-scoring offensive players like the Capitals' Alexander Ovechkin. The Rangers, in my opinion, will look to use Staal, a valuable defensive weapon, to limit the success of the Washington offense.