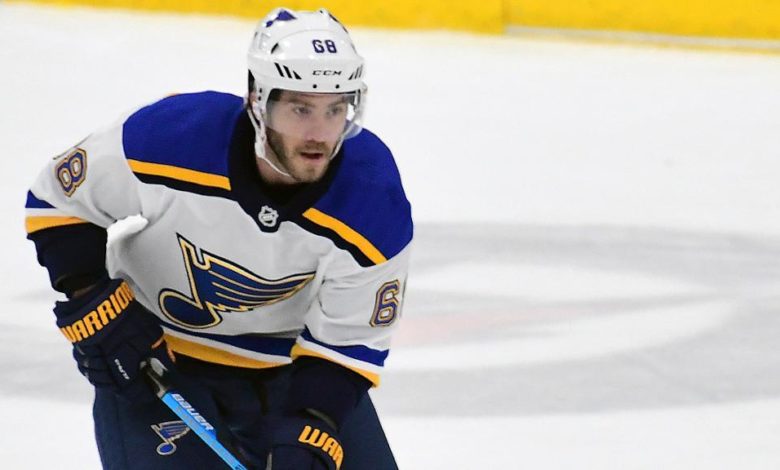 Mike Hoffman has signed a three-year, 13.5M deal with the Montreal Canadiens (4.5M AAV).
Habs still working out the details but that's where it's headed as @SunGarrioch suggests https://t.co/kgHE9ejhsa

— Pierre LeBrun (@PierreVLeBrun) July 28, 2021
Bypassed in the 2008 NHL Draft, Hoffman had a tryout with Philadelphia Flyers that fall but did not make the team. The next season, though, he increased his production, scoring 52 goals and 94 points in 62 games to help Drummondville reach the Memorial Cup.
It was enough to convince the Ottawa Senators to select Hoffman in the fifth round (No. 130) of the 2009 NHL Draft, but he remained in the QMJHL the following season and won league MVP by scoring 46 goals in 56 games for Saint John.
He turned pro in 2010, but progress was slow. Between 2010 and 2014, Hoffman played mostly for Binghamton in the American Hockey League, though he did play 29 games for the Senators.
In 2014-15 he became a regular with Ottawa and responded by scoring a Senators-high 27 goals in 79 games. Having established himself as a reliable scorer, Hoffman was rewarded when he and the Senators avoided salary arbitration by agreeing on a four-year contract July 27, 2016.
Hoffman was traded twice June 19, 2018, first to the San Jose Sharks and then to the Florida Panthers. He had a 17-game point streak (20 points; 10 goals, 10 assists) from Oct. 13 to Nov. 21 to break Pavel Bure's Panthers record of 13 set in 1999-00 and ended the season with NHL career highs of 36 goals and 70 points. He scored 29 goals in 69 games of the 2019-20 season before it was paused March 12 due to concerns surrounding the coronavirus.