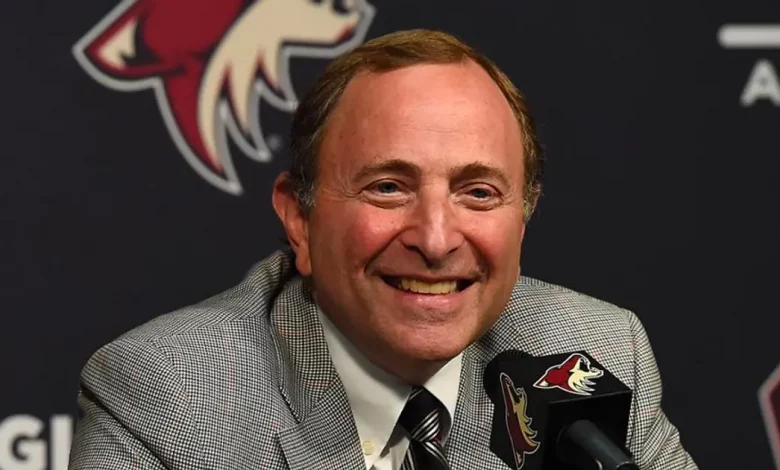 Since the Arizona Coyotes moved to Arizona from Winnipeg in 1996, NHL commissioner Gary Bettman has had more than his fair share of worries about the team's ups and downs.
When plans to build a sizable arena in Tempe were rejected by voters earlier this year, Coyotes management have stated that the team is currently considering other East Valley areas as a potential permanent home.
The Coyotes saga's most recent twists and turns have once again gotten Bettman's attention with him providing some more valuable input in a recent interview.
What has recently happened in Arizona regarding the arena?
"They are in the process of exploring a number of parcels of land that can host an arena and entertainment retail district project, and my belief is in the next few months, they will finalize something, and they're looking for situations that don't require a referendum. There are a number of locations that would be great.

Their view was Tempe was a win-win for everybody — 26,000 people voted, which is all that it was, and Tempe still has a landfill downtown that was going to be remediated with private funds. My guess is there's nothing that's going to happen in Tempe that's going to deal with that for the foreseeable future, but we move on. It was going to be a great opportunity, but there are other locales that are certainly as attractive, if not more so, and suitable."
Is there a specific spot that, at this moment, seems to be the most likely destination?
"There may be but I'm not going to tell you what it is. There's a negotiation obviously that needs to go on."
When may a shovel actually be in the ground, in your opinion?
"The answer is certainly sooner rather than later. You've got to tell me when they're going to get the land resolved, which I think will be in the next few months. They've already been working on plans for a building, so my hope is the end of the season, next summer. Building in Arizona is probably a little bit easier than building in a colder climate."