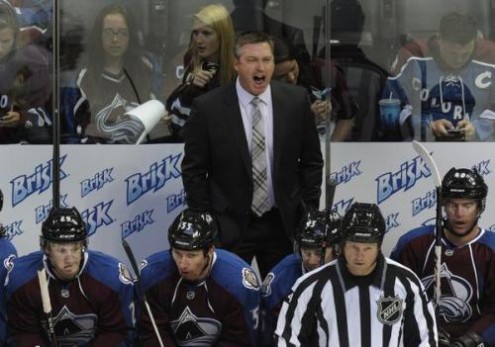 The Colorado Avalanche wrap up their preseason this evening, looking to improve to 3-3 with another win over the Los Angeles Kings at Staples Center. Not content to be a part of a losing team, Coach Patrick Roy has addressed that they have improvements to make, but that they can get better. Coach Roy has already made his presence known behind the bench shouting orders onto the ice loudly and emanating some ear splitting two finger whistles. The fire for winning burns in him, but that passion can't drive the team without the play on the ice matching it.
Smart plays and smart forward thinking.
The Avs have largely been in every game except for their recent 5-1 loss to the Dallas Stars. They have killed themselves on penalties, a running theme from before Roy took over the bench. Bad penalties, mental lapses and general preseason play has contributed to the Avs losing instead of winning.
It will all be different when the team hits the ice next week at home against the Anaheim Ducks for their home opener of the 2013-14 NHL season. The demotees will have all been sent to the minors or junior league teams they came from, some already have as the final roster is largely cemented. It will then all fall upon the shoulders of the usual cast, the new rookie and the recent acquisitions.
Nathan MacKinnon has much to prove as the number one overall draft pick, he may benefit from having hip flexor problems during preseason as to how much is expected from him immediately. I have a feeling Coach Roy will give him a brief injury pass, but as the center of the third line he is going to have to be an immediate contributor.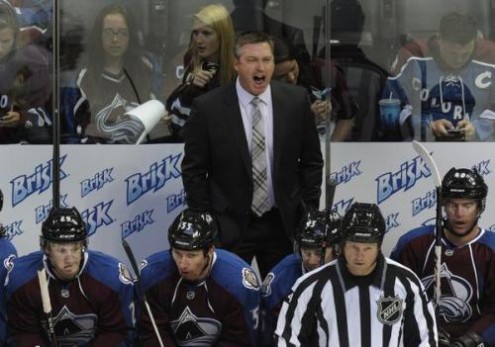 Can Alex Tanguay and Corey Sarich give the Avs the veteran spark they have been looking for? Tanguay hasn't become an afterthought in the league, but stepping away from Calgary should help and both he and Sarich should benefit from coming to a team with a higher level of talent.
That talent also needs to step up and play as a unit and not just as a player combo or line standout. Matt Duchene, PA Parenteau, Gabriel Landeskog and Ryan O'Reilly have all the talent in the world and must be the leaders of the team if the Avs have any hope of being competitive in a conference where the Chicago Blackhawks are trying to win the same division title now.
Throw in Tanguay and this team on paper looks formidable, the only question mark remains the defense and goaltending. Semyon Varlamov has played ok in preseason, it will be interesting to get a look at him live since he began working on his playing style with the Avs new goaltender coach, Francois Allaire.
It is only preseason. I expect the Avs to get off to a rough start, they still haven't had a ton of time to all work together for multiple shifts under Coach Roy and MacKinnon hasn't got to play but a couple games in preseason. It will be a process with a moderate learning curve. One that the veterans should be able to tackle and bring along the new guys as it progresses.
No one in Denver expects them to win the Stanley Cup, but Avs fans expect an improvement. An improvement that says "We may be at .500 but we aren't losing every game by two or more goals." For me, that would suffice. It would sure beat the hell out of watching them blow games or go on extended losing streaks. Let's play some real hockey already!