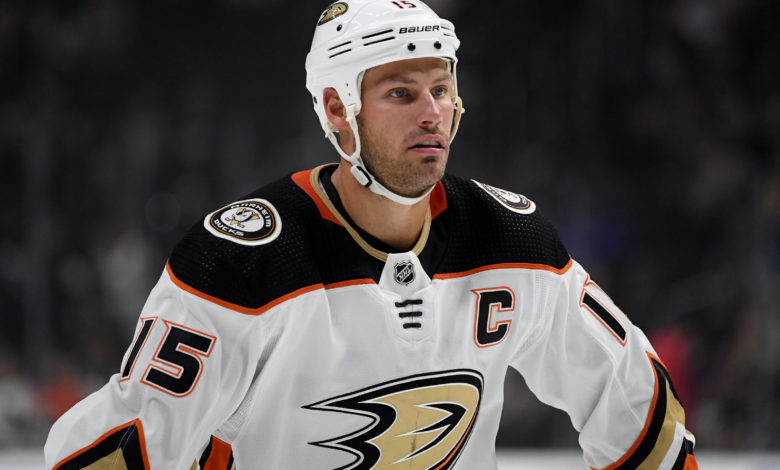 Early reports have been coming in that the Nashville Predators are looking to acquire long-time Ducks captain Ryan Getzlaf.
The two teams Getzlaf has been linked to have been the Boston Bruins and Predators. Although he may also look to test the free agent market come this Wednesday to see what other teams are interested in the veteran.
Two teams to watch closely on the Ryan Getzlaf front: #Preds & #NHLBruins. 👀

— Nick Alberga (@thegoldenmuzzy) July 26, 2021
Even with the addition of Ryan Getzlaf to the team, it won't make a big difference in terms of the Predators' Stanley Cup odds. They opened up as +4000 to win. However, there is a big possibility that the team will make it to the playoffs next season. If you're in Tennessee and want to check on those playoff odds when they're out, there are a few online options listed here. Some sportsbook will put up odds faster than others so keep an eye out.
Last Monday, Nashville Predators prospect Luke Prokop became the first active player under an NHL contract to come out as gay.
Additionally the Predators traded away Viktor Arvidsson to the LA Kings in exchange for their second-round selection in the 2021 NHL Draft and third-round selection in the 2022 NHL Draft. That was also after long-time starting goaltender Pekka Rinne announced his retirement from the NHL.
A veteran presence like Getzlaf would be something the Predators could surely use as they navigate with hopes of being competitive into next season. If the team does acquire Getzlaf, the Stanley Cup odds could move a little in the right direction.