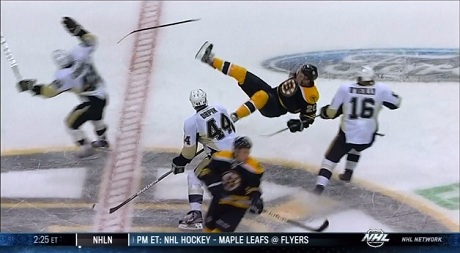 Brooks Oprik sends Daniel Paille flying as the Pittsburgh Penguins hand the Boston Bruins their 2nd consecutive loss in regulation by a score of 2-1.
Now it's your turn to RATE THAT HIT (RTH)!
1 for "I'm not impressed" and a 10 for "Wow, that's an absolutely bone crushing hit!" Vote Below:

Loading ...