Featured
Red Wings Cap Off 2014 With Win Over Devils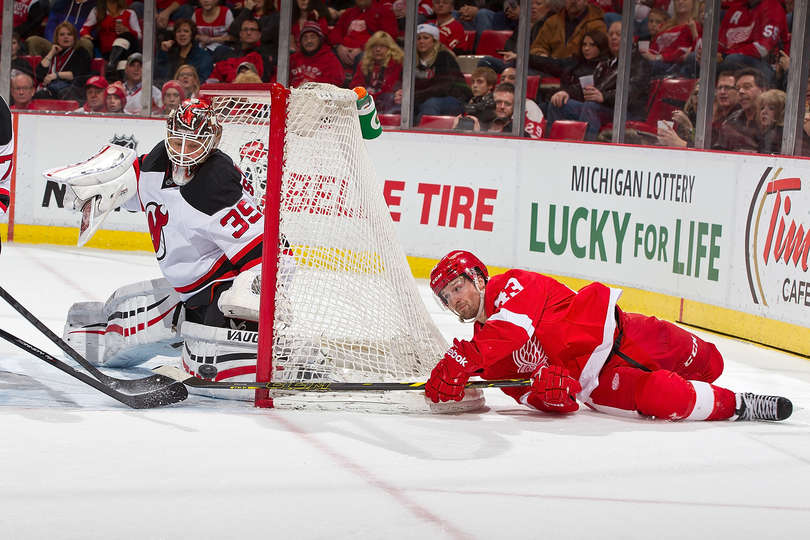 The Detroit Red Wings finished 2014 on a strong note, defeating the New Jersey Devils in a tightly-fought contest that had yet to be decided until late in the third period.
New Year's Eve marked the last game in the home-heavy month of December, before the team heads west to begin a six-game home stand.
After an even first stanza, Devils forward Joe Whitney scored his first NHL goal with 4:23 to play in the second. However, Detroit did not let that one-goal deficit deter them.
Darren Helm scored first for Detroit only 2:19 later to tie the game. Gustav Nyquist was able to emerge from a corner scrum with the puck on his stick and managed to slide the puck to Helm while falling to the ice. Helm then proceeded to wrap it around netminder Cory Schneider. He had some extra help courtesy of a Devils defenseman whose stick it deflected in from.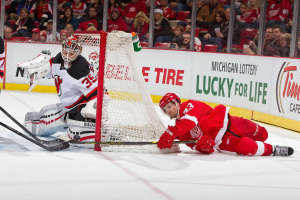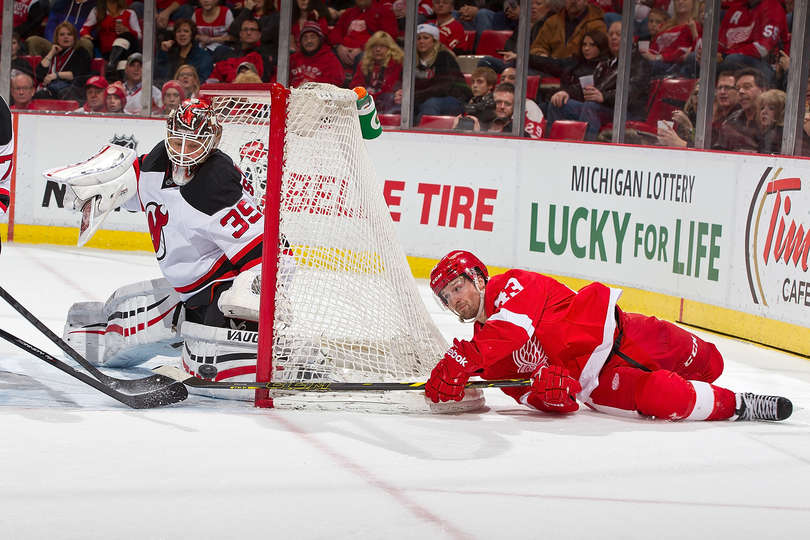 "I think in the first we played really solid even though we maybe didn't have enough chances," said Henrik Zetterberg. "They played really tight in front of their goal. It was tough to get any quality chances."
The game had the makings of an overtime finish.
Still tied late in the third period, Zetterberg would break the tie, deflecting a Niklas Kronwall point shot past Schneider. Just 36 seconds later, Helm would steal the puck in the defensive end and race down the ice, finding twine on a breakaway. It was his seventh goal of the season, not a bad way to end the year.
"I looked up in the second or third and there was maybe 20 shots total between both teams," said Helm. "We knew that we needed pucks on net and traffic to win this game, and there was lots of traffic with Hank's goal.
Red Wings goalie Jimmy Howard saw limited action, facing only thirteen shots courtesy of the defense.
"We knew it was going to be a sixty-minute game from the start," said Helm. "They worked hard. We worked hard. I think it could have gone either way if a puck would have bounced on their side, but we stuck with it for the full sixty and were able to pull it off."
The two points earned were crucial in the Atlantic Division race. With Tampa Bay and Montreal both on four-game winning streaks, Detroit needed to keep pace.
"We're going on a good road trip," said Mike Babcock. "We need a good road trip. It's good for our team and the development of our team. I like the direction our team's going. I think we got a good team. I think we're better than we've played of late, so now we got to show it though."
17 of their next 23 games will take place away from Joe Louis Arena, which accounts for 74% of all games in January and February.
The road trip begins on Canada's west coast Saturday in Vancouver. The game is set to start at 10:00 ET.
Follow me on Twitter @KevinSporkaHOHM