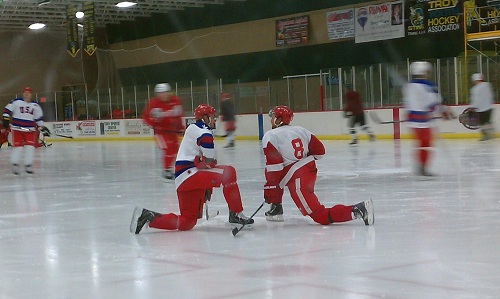 The Red Wings may be locked out, but that didn't stop them from having an informal practice at the Troy Sports Center in Troy, Michigan Monday morning. Players that showed up included: Zetterberg, Kronwall, Bertuzzi, Howard, Franzen, Gustavsson, White, Nyquist, Miller, Ericsson, Abdelkader, Emmerton, Cleary, and Eaves.
It was good to see Patrick Eaves on the ice again as he continues to progress in his workouts. The last time he played in a game was last November, when he took a puck to the jaw and received a concussion. He seemed to be a little better yesterday, but he was still taking it easy.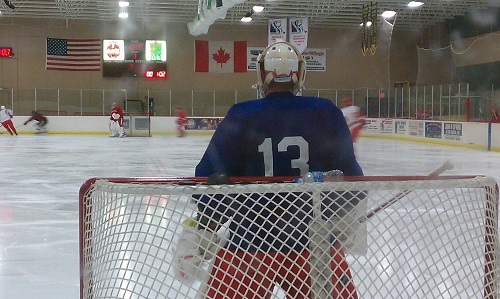 The players took part in rigorous drills, digging deep and pushing hard as they practiced forechecking, 2-on-0's, 2-on-1's, and shootouts. Jimmy Howard and Jonas "The Monster" Gustavsson were bombarded with shots from every angle. Howard looked sharp throughout the practice, while Gustavsson appeared a little rusty at first. By the end of the morning, both goalies looked pretty solid in net.
There was an aura of uncertainty in the cold arena air. Star forwards Pavel Datsyuk and Valtteri Filppula have already signed in the KHL and SM-liiga (Finnish Elite League) respectively. As the year progresses, and if the two sides don't make any progress in the negotiations, more players may turn to Europe and Russia. Of course, the contracts they sign overseas all have "outs" in them, allowing the players to return to the NHL when the lockout is over.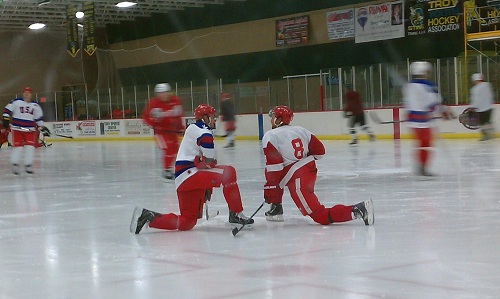 Dan Cleary was quoted yesterday saying: "I think people don't think it can go a year. As players, we think it can, maybe longer." However Senior VP/Alternate Governor Jim Devellano has stated "it's way too early to speculate…you don't know what is going to happen in a month from now." Is it time to jump ship? No. It's currently 10 days into the lockout. Anything can happen as long as the two sides sit down and hash out a deal preferably soon.
Follow me on Twitter @yungspork