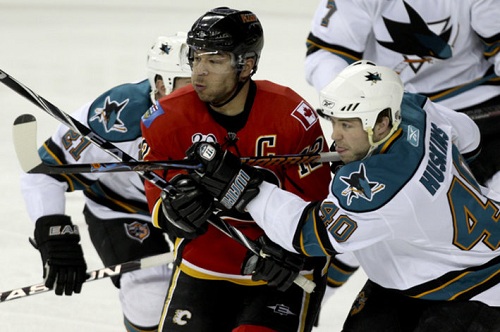 The Detroit Red Wings announced on Tuesday their signing of veteran defenseman Kent Huskins. He arrived in Detroit the same day and attended the retirement press conference for Tomas Holmstrom. Ken Holland decided that his team needed depth on the blueline, and this signing indicates that.
Huskins isn't a goal scorer, but he plays a solid defensive game. Kent was drafted 156th overall in the 1998 draft by the Chicago Blackhawks and is a left-handed shot. He was on the 2007 Anaheim Ducks Stanley Cup Championship team, playing 33 games and scoring 2 goals and 4 assists.
Even though he was drafted by Chicago, he never played for the team. In 2003 he signed as a UFA for the Florida Panthers. In 2004 he signed as a UFA with Vancouver. But he didn't play an NHL game until 2005, when he signed with the then Mighty Ducks of Anaheim. He was traded in 2009 to the Sharks, and in 2011 signed as a UFA with St. Louis. And Tuesday he signed as a UFA with Detroit.
His most recent stop was in the American Hockey League, playing for the Norfolk Admirals.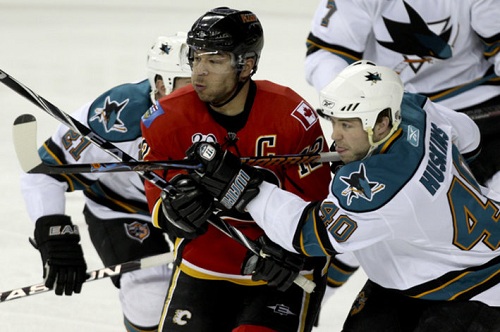 The Red Wings hope to find consistency at the blue line, after losing Nick Lidstrom to retirement and Brad Stuart to San Jose.
Usually the January-February time of the season is the time that seemingly every player on the Wings finds his way onto the injured reserve list. Normally however, that happens because of the wear-and-tear of the season. But obviously this year, the season is just beginning, and all the players are rusty (mainly the ones who stayed to practice informally with the team instead of going to Europe or Russia).
Here's an updated list of Detroit's injuries (including forwards and a goalie):
D: Carlo Colaiacovo (out 3-4 weeks with a shoulder injury) I really feel bad for the guy.
D: Jakub Kindl (groin injury) likely to return tomorrow to face the Wild.
D: Ian White (out 2-3 weeks with a laceration in his left leg)
D: Jonathan Ericsson (shoulder injury after stepping on a puck in practice)
F: Todd Bertuzzi (flu) likely to return tomorrow.
F: Darren Helm (back) likely to return tomorrow
F: Mikael Samuelsson (another groin injury)
F: Jan Mursak (out 'a few weeks' with a shoulder injury)
G: Jonas Gustavsson (groin – day-to-day)
Follow me on Twitter @yungspork
P.S. This isn't how you pronounce Kent Huskins