The San Jose Sharks will be debuting their clubs first ever ice girls or as they like to call it the Ice Team for the 2014-2015 NHL Season. More than two-thirds of the league's teams have some sort of ice crew or ice girls already. In-fact even both of the Sharks' in-state rivals, the Los Angeles Kings and the Anaheim Ducks have had ice girls and an ice crew for several seasons.
Some Sharks fans are taking the news in a negative fashion voicing out opinions that have very little to nearly nothing to do with the actual team on the ice. It's unfortunate to see outburst over something so miniscule in importance when other matters such as blowing a first round 3-0 series lead and how to improve the team for next season should be the center of discussion. The Sharks' nhl site describes the Ice Team by the following:
The SJSHARKS ICE TEAM is the co-ed high-energy team that supports the SAN JOSE SHARKS at every home game. From the moment the puck drops until the final horn blows the SJSHARKS ICE TEAM members are devoted to maintaining excellent ice conditions and energizing the crowd.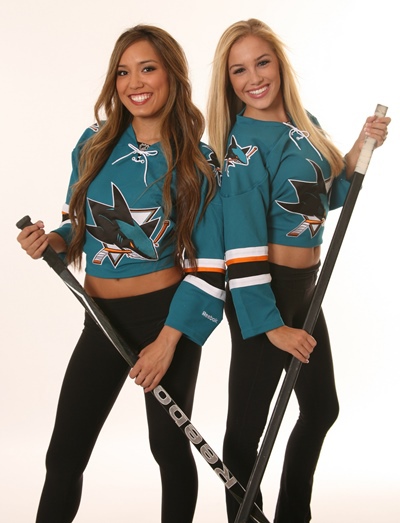 For those interested in trying out for the Sharks Ice Team, you can find more information about it all here.