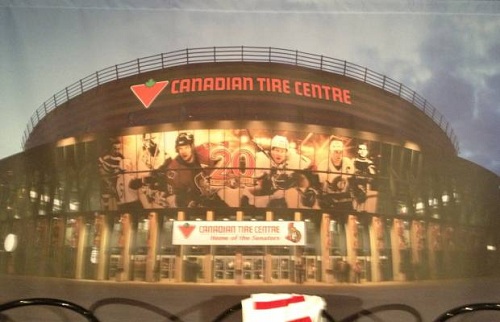 It's official. The home of the Ottawa Senators has been renamed to Canadian Tire Centre.
Senators Sports & Entertainment and the Canadian Tire Corporation have struck a partnership which sees 'Scotiabank Place' come off the face of the arena that opened as the Palladium in 1996.
The change will be made in time for the 2013-14 season and will last a minimum of eight years with extension options that could see the deal remain in place for a total ten.
This is not the first partnership agreement between the Senators and Canadian Tire.
"The Ottawa Senators and Canadian Tire have been partners since 1990 when our fans first welcomed the team's announced re-entry into the National Hockey League. It is a long and storied partnership we are extremely proud of, and pleased to be able to build upon," Senators owner Eugene Melnyk said in a press release.

The agreement will see Canadian Tire become involved or increasingly involved in already-existing programs like the Future Sens, Canadian Forces Appreciation Night and the world-renowned Bell Capital Cup hockey tournament.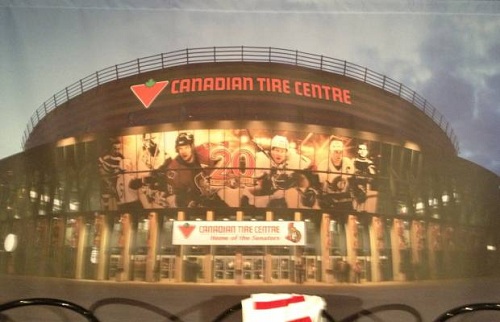 Other companies like Mark's Work Warehouse, Sportchek and Sports Experts, along with Canadian Tire, will see Capital Tickets kiosks placed in respective stores around the region in an effort to make game and event tickets more accessible as part of the new sponsorship accord.
This is the building's fourth name since it opened just over 17 years ago.
Many took to Twitter to voice their opinions on the name change following the official announcement. Some tweeters jokingly asked if they could use the small Canadian Tire currency to buy tickets.
Now, wouldn't that be nice?