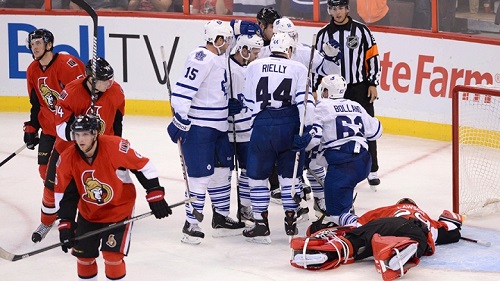 The Ottawa Senators lost 3-2 to the Toronto Maple Leafs Thursday night at the Canadian Tire Centre.
Coach Paul McLean said his team played well enough to win.
"Well we expected to come out and have a good effort and an opportunity to win the game," McLean said post-game. "I think we had that."
He said it came down to being outplayed in the second half of the game.
"I thought they played harder than we did and probably worked harder than we did in the second half of the game and took advantage of it," McLean said, citing Drew MacIntyre as one of Toronto's x-factors.
When asked about players that left impressions, he brought up the young guys.
"I thought the Pageau line with Petersson was very good," he said. "I thought Patrick Wiercioch playing on the right side made a number of good outlet passes and sprung people for plays."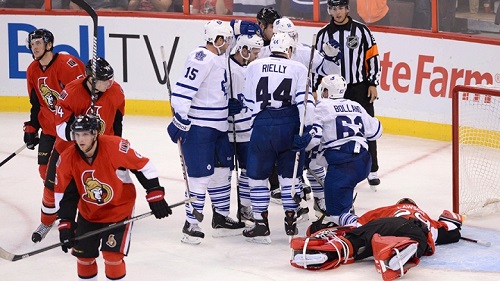 The rookies, at least on the Sens' side, provided all of the offense. Fredrik Claesson and Andre Petersson put up Ottawa's two only goals in the team's third pre-season game.
The Sens were a bit sloppy at times but McLean said its normal for this time of year.
Ottawa will play Toronto again Tuesday at the Air Canada Centre.