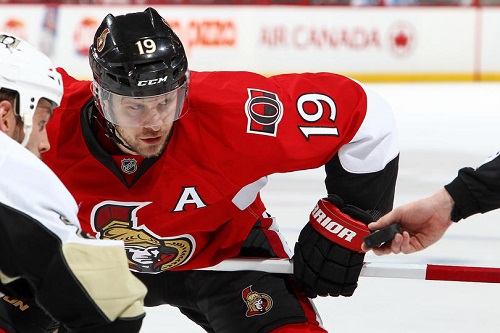 The name's Jason Spezza — captain Jason Spezza.
As anticipated, the Ottawa Senators named Jason Spezza their eighth captain in team history Saturday.
"It's a huge honour for both myself and my family and it's something that's very important to me," Spezza said.
First-overall pick Chris Phillips and Chris Neil, known to always stand up for his teammates, were named alternate captains.
Spezza, a second-overall pick in 2001, has helped on 393 goals and totaled 621 points in 611 NHL games, all played with the Senators.
The play-maker will center the Sens' first line with the newly-acquired scorer Bobby Ryan and Milan Michalek, whose knee is 100% ready to go for the 2013-14 season.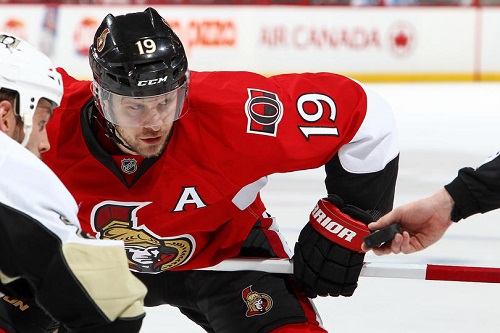 "We have a great core group here, an exciting time for our franchise, and personally, I'm healthy and cannot be more excited to start the season," Spezza said to end his address.