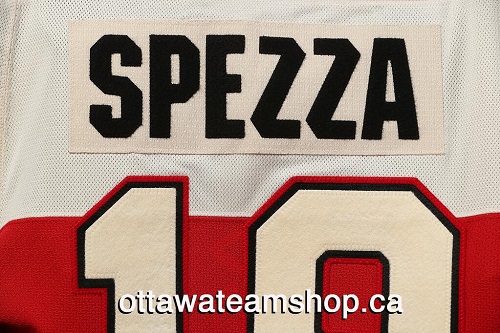 The Ottawa Senators will star in the latest reality sports TV series 'NHL Revealed'.
The Senators are one of nine teams featured and fans will get a magnified look of at each club's players, preparing for and playing, in the NHL stadium series, and Heritage Classic in March.
"We're going to go behind the scenes — training rooms, meeting rooms, locker rooms, back to their homes with their wife and their kids," said NHL Revealed executive producer Ross Greenburg. "We're going to tell the story of how NHL players go day-to-day."
Greenburg is the former HBO Sports president and has won over 50 emmys for his work.
The series, that will begin in mid-January and continue through March, will also follow players from the nine teams to Sochi when they play for their respective countries in the Olympics. The cameras will then follow the players when they return to finish the outdoor games in March. Besides Ottawa, teams participating are the Vancouver Canucks, New York Rangers, New Jersey Devils, New York Islanders, Chicago Blackhawks, Pittsburgh Penguins, Anaheim Ducks, and Los Angeles Kings. The HBO '24/7′ series returns this season to cover the Winter Classic which will feature the Toronto Maple Leafs and Detroit Red Wings.
The series will kick off on NBCSN in the U.S. on Jan. 22 and will continue Jan. 29, Feb. 5, a two-hour special on Feb. 27, and will end with parts on Mar. 5 and 12. In Canada, episodes will air on CBC one day after each NBCSN broadcast with the exception of the two-part special which will also air on Feb. 27. Sportsnet will re-broadcast episodes in Canada three days after they originally air on CBC. Whether or not the broadcasting rights deal between Rogers and the NHL will affect this remains to be seen.
Significant dates for Sens fans will be all of the NHL Revealed air dates, and Mar. 2 when they take on the Vancouver Canucks in the Heritage Classic, which will be played at 54,500-capacity B.C. Place in Vancouver at 4 p.m. EST/7 p.m. PST. The game will be broadcast by NBCSN and CBC.
The Sens have also had a new heritage jersey developed for the game and the player who's already had his own jersey teased seems to like the throwback twist.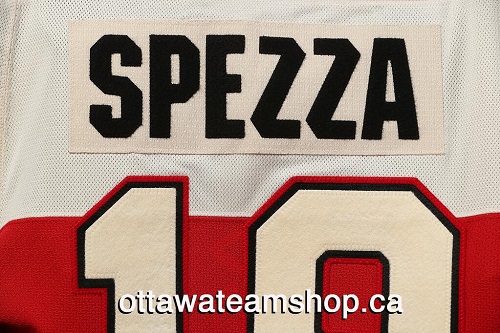 "It's a great jersey. I think they've done a great job with it," said captain Jason Spezza. "I think it's something that the players will like [and] the fans will like. You can tell it's well-thought out and it's nice to tie the two generations together.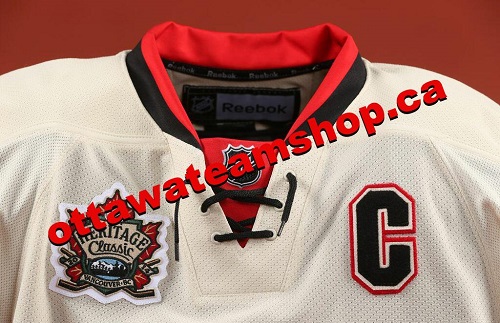 The Senators heritage jersey will be completely revealed when it becomes available Nov. 28.