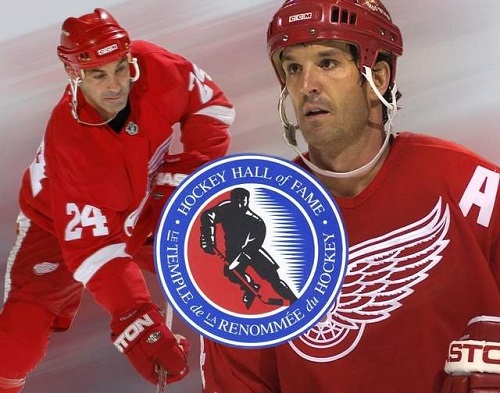 Yesterday afternoon Brendan Shanahan was one of the five newest inductees chosen by the Hockey Hall of Fame selection committee.
Throughout Shanahan's time as a player, he was a member of the New Jersey Devils, St. Louis Blues, Hartford Whalers, Detroit Red Wings, and New York Rangers.
He started his Hall of Fame career with the Devils after being drafted 2nd overall in 1987. After having success early on with the team, he decided to sign with the Blues in 1991. After an arbitration fiasco, Shanahan joined his new team, and New Jersey was compensated with future Hall-of-Famer Scott Stevens.
With St. Louis he enjoyed much success in all offensive categories. His best scoring season was in 1993-94 when he notched 52 goals and 102 points. He would never reach such totals again.
During the off-season in the summer of 1995, 'Shanny' was traded to the Hartford Whalers for another legendary defenseman, Chris Pronger. At the time, Pronger had just one NHL season under his belt, the lockout-shortened 1994-95 campaign.
The very next season, when the Whalers' franchise was struggling, Shanahan asked management for a trade. He was traded to the Red Wings in return for Keith Primeau, yet another legendary defenseman, Hall-of-Famer Paul Coffey, and a first-round draft pick.
Shanahan already had the personal success, but had yet to have a taste of team success. After joining Detroit two games into the season, he helped them win their first Stanley Cup in 42 years (previous championship was in 1955).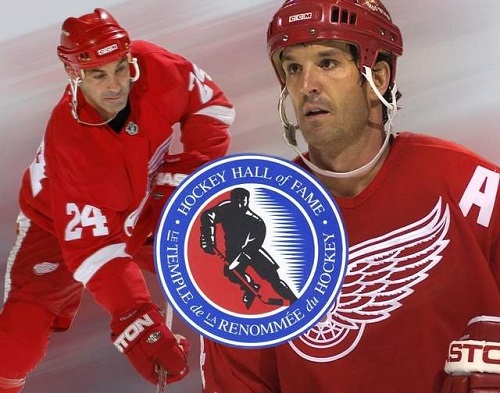 1998 would yield the same result, with Detroit winning back-to-back Cups.
Shanahan would win his third and final Stanley Cup in the 2002 season. To go along with his Cup rings, he also has an Olympic gold medal (2002) and a World Championship (1994).
Now known to dole out "Shana-bans" as the NHL's chief disciplinarian, he played a rugged style, often hitting hard and/or fighting on a gamely basis. In 1524 career games, he accumulated 2489 penalty minutes. Shanahan also holds the record for most Gordie Howe hat tricks with 17.
Only 12 players in NHL history have scored more goals than Shanahan's 656. He also ranks 25th all-time in points with 1354.
Long-time teammate Chris Chelios also was selected to the Hall of Fame yesterday.
Follow me on Twitter @yungspork