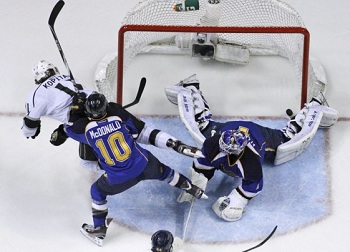 I think it's safe to say that the Los Angeles Kings are not playing around anymore; this team is for real!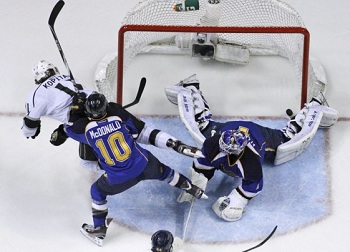 As cliche as it is: You can't win a game in the first period but you sure can lose one and that's how the night went for the St. Louis Blues.
Pretty looking play all around and some real hustle out of this Kings team.
So the SWAG (Sh*t What A Goal) of the night goes out to Kopy: