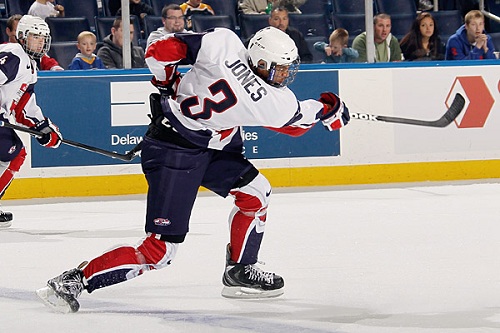 The talk has begun to gain momentum amongst Colorado Avalanche fans about the unethical yet smart option of tanking the season and hoping for the number one draft pick.
Before the 2012 NFL Draft, the Indianapolis Colts had succeeded in their pursuit of Stanford Quarterback Andrew Luck. "Suck for Luck" talk dominated the conversation as Indianapolis piled on the losses with the idea of releasing their four-time MVP and Super Bowl winning franchise QB Peyton Manning at the end of the season with the guaranteed number one pick to be Luck.
With only 11 wins going into Sunday's game with Vancouver, the Avalanche are facing this same situation. Desperately needing a defenseman of great skill, the Avalanche fans are beginning to say "Suck for Seth," Seth Jones of the WHL's Portland Winterhawks who is thought of being the most likely first pick in the 2013 NHL Draft.
The Avalanche currently hold the second worst record in the NHL, just ahead of the nine-win Florida Panthers. As the current situation stands, the lottery selection for the first pick would statistically be more likely for the Panthers –the Avalanche would therefore be guaranteed no worse than the number two pick- so there is still a chance the Avs could become the controller of their own destiny. Not that getting forward Nathan McKinnon with the number two pick would be bad, but Colorado needs a defenseman.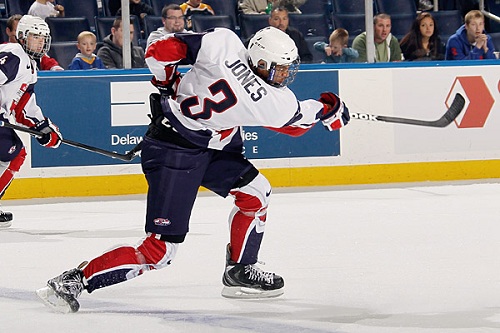 To increase their chances further, they could possibly just blow games, bench players in key moments or healthy scratch some of them. This may be a cowards way to deal with the problem of winning games, but when your defense stinks on ice as bad as Colorado's, tanking games shouldn't be out of the question when the future of your club could hang in the balance.
Follow me on Twitter @CoryWhitmer