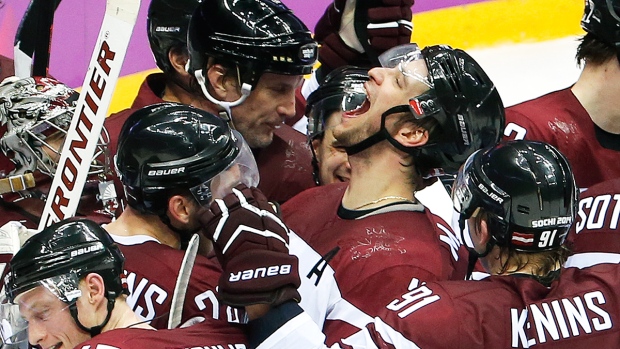 The Swiss fell to the Latvians Tuesday afternoon in a huge upset. Switzerland had allowed just two goals in three prior games before the qualifying game.
It was a rematch of the two teams' first round-robin game, in which Switzerland won by a score of 1-0. Goaltender Jonas Hiller started two of their three games, recording shutouts in both.
However, Latvia would get to Hiller very quickly this time. He allowed not one first period goal, but two within a three minute span.
Defenseman Oskars Bartulis wristed a shot that rang off the left post and in. Swiss defenseman and team captain Mark Streit was planted in front of his netminder and Hiller had no chance to stop it. It was the first goal against Hiller in the tournament.
Lauris Darzins made it 2-0 on his team's fourth power play goal of the Olympics.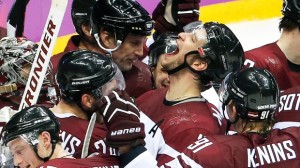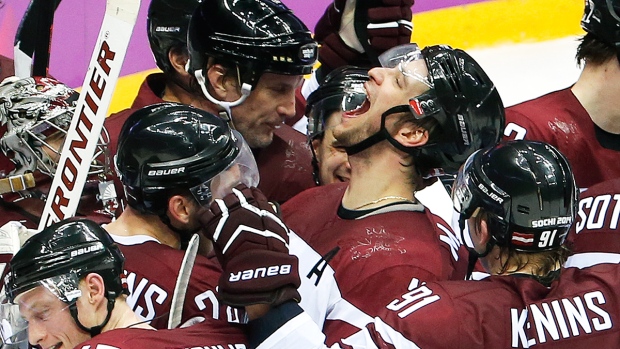 Switzerland could not solve the Latvian goalie, Edgars Masalskis, who continued to shoulder a heavy workload and this time even appeared to steal Hiller's powers as well. He absolutely robbed numerous chances at point-blank range all throughout the contest.
With five minutes remaining in the second period, Swiss forward Martin Pluss lost his stick, but managed to recover, and one-timed a shot past Masalskis, who anticipated a high shot. The shot however had no lift on it, allowing the puck to slide under his pad.
Unfortunately for Switzerland, one goal is all they could manage. Latvia would seal the deal when Darzins added an empty netter with one minute to play.
Latvia advances to play Team Canada in the quarter-finals (today at noon, USA) while the Swiss will watch from the sidelines.
It was a huge upset, considering the talent of the Swiss team. Damien Brunner and Roman Wick were almost non-existent on the top line. They were simply outmuscled by the Latvians, who rely heavily on a physical style of play.
Follow me on Twitter @yungspork