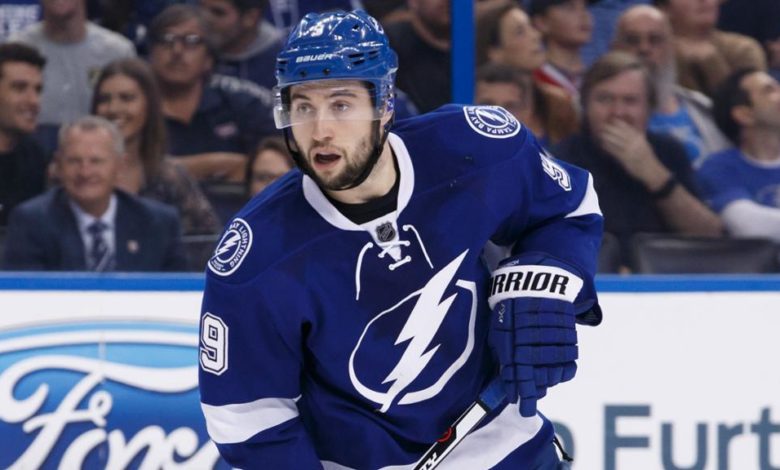 The Tyler Johnson era is officially over in Tampa Bay as the Lightning trade him and a 2023 second-round pick to the Chicago Blackhawks.
"He played a pivotal role in the success the team has enjoyed and will forever be remembered as two-time Stanley Cup champion with the Bolts. We wish him all the best in Chicago," GM Julien BriseBois said in a statement following the trade.
Johnson, a two-time 50 point scorer during his nine seasons with the Lightning, started falling out of favor with the team as he saw his minutes diminished this past season. The Lightning have a deep roster, and with the significant hit to their salary cap, Johnson became expendable. In his nine seasons with the club, Johnson scored 161 goals with 361 points.
With his no-trade clause still intact, the Bolts waived Johnson two times in hopes that a team would claim him and clear the $5 million-per-year cap hit- to no avail.
https://twitter.com/reporterchris/status/1420207183501930499
Once the season was over, Johnson could be traded to any team within an approved 20-team list. Yesterday, it was speculated that a trade including a pick in compensation for picking up his contract would take place sooner rather than later, now that his window is open. Enter the Blackhawks.
Brent Seabrook retired due to injuries last season, and still has three-years remaining at $6.785 million per year on his contract. The Lightning will keep him on Long-Term Injured Reserve, allowing the team to exceed the salary cap by $6.785 million. Essentially, the Bolts can bury the majority of Seabrook's $6.785 cap, while taking Johnson's $5 million hit off the books by completing this trade.