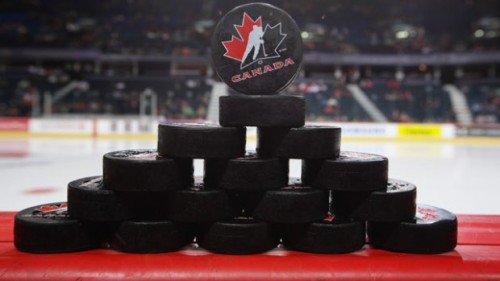 In the past 37 years, team Canada has won the world hockey championship 24 times. One problem: they haven't won since 2007.
This year, the likes of James Reimer, recently-added Nathan MacKinnon and Kyle Turris have travelled to Belarus with a goal of ending the six-year drought. The team will be expected to tear through teams like France, Denmark and Italy while also beating Sweden, Slovakia and the Czech Republic. Who will their elimination round competition be? Early estimates suggest that they, if all goes to plan, will face the Russians for the gold medal.
For those who don't value the outcome of the tournament but see Canada as the best hockey team in the world, the next three weeks will affect Canada's ranking. Despite winning the last two Olympics, Canada has placed no higher than third in the world rankings since 2011 due to poor performance at the world championships. The teams currently ahead of them? Finland and Sweden, occupying second and first place, respectively. The Swedes, who Canada play on May 18, are the defending 2013 champions.
Again, teams may continue to add players as their club teams are eliminated from the playoffs. Other than MacKinnon, Philadelphia Flyers forward Matt Read and defenseman Brayden Schenn have also been recently added. Ottawa Senators blueliner Marc Methot was also subtracted from the roster due to a back ailment while the Flyers' Braydon Coburn was added in replacement.
The Canadians face-off at 9:45 a.m. EDT Friday May 9th against France.