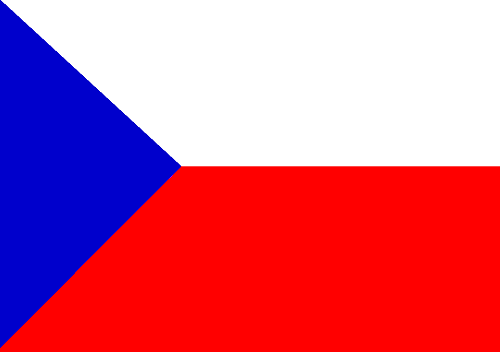 Imagine you are the general manager of your country's Olympic hockey team. You've been granted a time machine that allows you to go back to prior Olympics and bring players back to play for your team. Who would you choose to construct the ultimate team from your country?

Here are the basic ground rules:
-You can only choose players that have competed in the Olympics for the particular country.
-No junior championships, no world championships, only the Olympics.
-You must select the specific Olympic year of that player (e.g. 1998 Dominik Hasek) and once a version of the player has been selected, that player cannot be reused (ex: you can't take 1998 and 2002 Steve Yzerman).
-Players can be from prior to the inclusion of NHL players in the Olympics (e.g. 1980 Jim Craig).

You are tasked with putting together the best team possible. Select 12 forwards, 6 defensemen, and 2 goaltenders. Your line combinations matter and your defensive pairings matter. Everything matters in your quest for the Ultimate Olympic Gold Medal.
Team Czech Republic All-Time Forwards:
1. Milan Michalek (2014), Robert Reichel (1998), Jaromir Jagr (2014)
This line would work well because Jaromir Jagr and Robert Reichel have a history of playing together and Michalek and Jagr have had the opportunity to play against each other in the NHL so they have learned their style of play. Reichel and Jagr were on one of the top lines for Czech Republic in the 1990 World Championships.
2. Petr Nedved (1994), Patrik Elias (2010), Jakub Voracek (2014)
Although Petr Nedved played for Canada in the 1994 Olympics, I feel he is meant to play for the Czech Republic. After winning Silver in 1994 with Canada, Nedved was a legend. He will work well with Elias and Voracek because they all share the same style of play. In 2010, Patrik Elias played in 5 games for Czech Republic with 2 goals and 2 assists. Jakub Voracek has never played in the Olympics until the upcoming 2014 Olympics in Sochi, but he has 38 points in 55 games for the 2013-2014 season with Philadelphia.
3. Jaroslav Pouzar (1980), Peter Stastny (1980), Michael Frolik (2014)
Jaroslav Pouzar and Peter Stastny were both big players in the 1980 Olympics for Czech Republic. Pouzar also played in the 1976 Olympics, winning the Silver medal. In 1980, the two were in the top 3 point leaders. Center, Stastny, was number 2 with 7 goals and 7 assists while Pouzar was 3rd with 8 goals and 5 assists. Michael Frolik will be a good addition to their line because it adds a younger style of play. Frolik currently plays for the Winnipeg Jets having 10 goals and 17 assists in 54 games.
4. Josef Cerny (1964), Robert Lang (1992), Milan Novy (1980)
Josef Cerny is a legend to Czechoslovakia. He was one of the best Czech players in the 60s and 70s. Cerny is no doubt a great Olympic player considering he has won 3 medals at 4 Winter Olympics. While Cerny won bronze in 64, Robert Lang won bronze quite a few years later in 1992. However, he also had a lot of experience with the Olympics. He played for Czech Republic in 92, 98, 02, and 06. In 1992, Lang was the 3rd leader in points with 5 goals and 8 assists in 8 total games. Milan Novy falls right in the middle of these two players. The only difference being he won a Silver medal in the 1976 Olympics rather than Bronze in 1964 or 1992. In 1980, Novy had stepped up his game. He was the number one leader in points for the Olympics with 7 goals and 8 assists in only 6 games.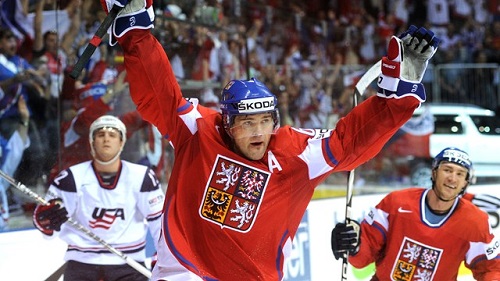 Team Czech Republic All-Time Defense:
1. Jiri Slegr (1998), Petr Svoboda (1998)
Jiri Slegr and Petr Svoboda were a part of the great team that won Gold for Czech Republic for the first time ever. And, both are known for their game-winning goals. Without these two, the Czech's wouldn't have won the 1998 Olympic Gold medal. Slegr scored the first goal in the semifinals against Canada- a game that ended up leading to a shootout where Dominik Hasek stopped all 5 leading Czech Republic to the finals. It was in the final game of the Olympics that Petr Svoboda scored the only and winning goal for Czech Republic, giving Czech their Gold medal.
2. Tomas Kaberle (2006), Frantisek Kaberle (2006)
2006 was a good year for the Kaberle brothers. Although Tomas played well in 2002 and 2010 for Czech Republic, he was a bigger influence in 2006 upon playing with his brother, Frank. In 2006, the Kaberle brothers won Bronze. Tomas played in 8 games, earning 2 goals and 2 assists while Frantisek also played in 8 games and had 1 assist. The brothers work well together because they have been playing together their entire lives, but they also work well because Tomas is a more offensive defenseman, and Frank is more of a "blue-liner" defenseman.
3. Zbynek Michalek (2014), Michal Rozsival (2014)
Zbynek Michalek is a very strong defenseman who tends to play well with his brother Milan who I also put on this team. Zbynek played in 5 games in the 2010 Olympics. Now, he is ready to play better in 2014. This season he has played in 24 games with the Phoenix Coyotes and has a record of 4 assists and 72 blocked shots. Michal Rozsival is also ready to play hard in the 2014 Olympics after winning the Stanley Cup last year with the Chicago Blackhawks. He also has a history of playing Internationally by playing on the Czech gold-medal team in the 2010 IIHF World Championships.
Team Czech Republic All-Time Goaltenders:
Starter: Dominik Hasek (1998)                   Backups: Ondrej Pavelec (2014), Tomáš Vokoun (2006)
Dominik Hasek will always be known as one of the best goaltenders. In the 1998 Olympics, he was absolutely astonishing. He had 38 saves in the quarterfinals against the United States, stopped all 5 shots in the shootout against Canada in the semifinals, and had a shutout in the final game with 20 saved shots. Hasek, known as "the dominator", proved his domination in the 1998 Olympics and won an award for the best goaltender throughout the Olympics as well as in the NHL. There's no way Pavelec could be front in line against Hasek although he too is an amazing goaltender. However, he's a lot newer to the game. He is set to start in the 2014 Olympics for Czech Republic, coming from a .901 save percentage for the Jets in the current 2013-2014 NHL season.
Head Coach: Ivan Hlinka
Ivan Hlinka deserves much credit for the gold-medal winning Czech team in 1998. He guided a group of very different players and was able to make them work well together. He made what seemed impossible, possible.
This compilation of players is a wide variation. However, it is packed tightly with skill, speed, and motivated players. It is also a team with a lot of connections. Many players have played together before or have some type of relationship with each other. I believe this team is the Ultimate team to win the Olympic Gold Medal.
Love Reading About Hockey?

Subscribe to keep up-to-date with the latest and most interesting hockey news!
| | |
| --- | --- |
| | We hate spam just as much as you |