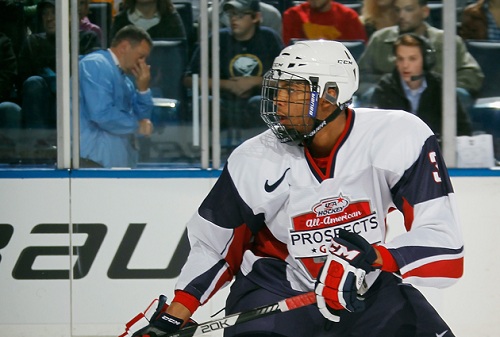 With only an 18.8 percent chance of winning the NHL Draft lottery, the Colorado Avalanche beat out the other playoff eliminated teams to win the first overall pick in this year's draft. For a while I was worried the Avs would be even bigger losers than they all ready were and lose once again to the Florida Panthers in the draft lottery. Luckily the Avs 18 percent shot beat the Panthers 25 percent to have their pick of the class.
The heavy favorite and no-brainer for the Avs would be defenseman Seth Jones. The Avs have an inconsistent and generally poor defense which has wreaked havoc for goaltender Semyon Varlamov. The Avs traded Chris Stewart and Kevin Shattenkirk to the St. Louis Blues for former overall first draft pick, defenseman Erik Johnson. The former number one pick was brought in to help shore up the defense.
Johnson hasn't exactly panned out as a number one pick, a trade piece or as a scoring defenseman. Not one NHL net this season fell victim to an Erik Johnson goal. Stewart put up 36 points and Shattenkirk 23 … Johnson had four, all assists.
To call him a disappointment is putting it lightly.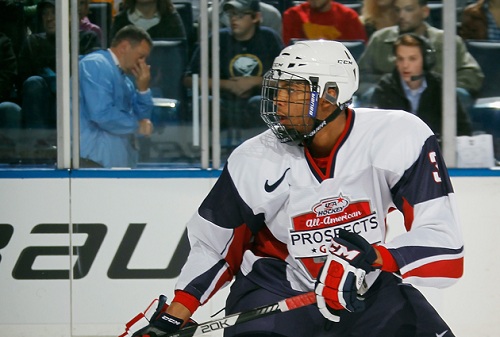 Jones could very well be a first overall defenseman draftee this summer, but will he be another Johnson? Doubtful, but crazier things have happened. As of now the Avs are favored to pick Jones but they could be a wild card and make another selection. Nathan MacKinnon or Jonathan Drouin are top three choices as well, but the Avs are stacked in the forwards department, especially centers.
Jones –as most by now know- grew up skating in Denver when his father Popeye Jones played for the Denver Nuggets of the NBA. It would only make sense that his professional career begin in Denver.